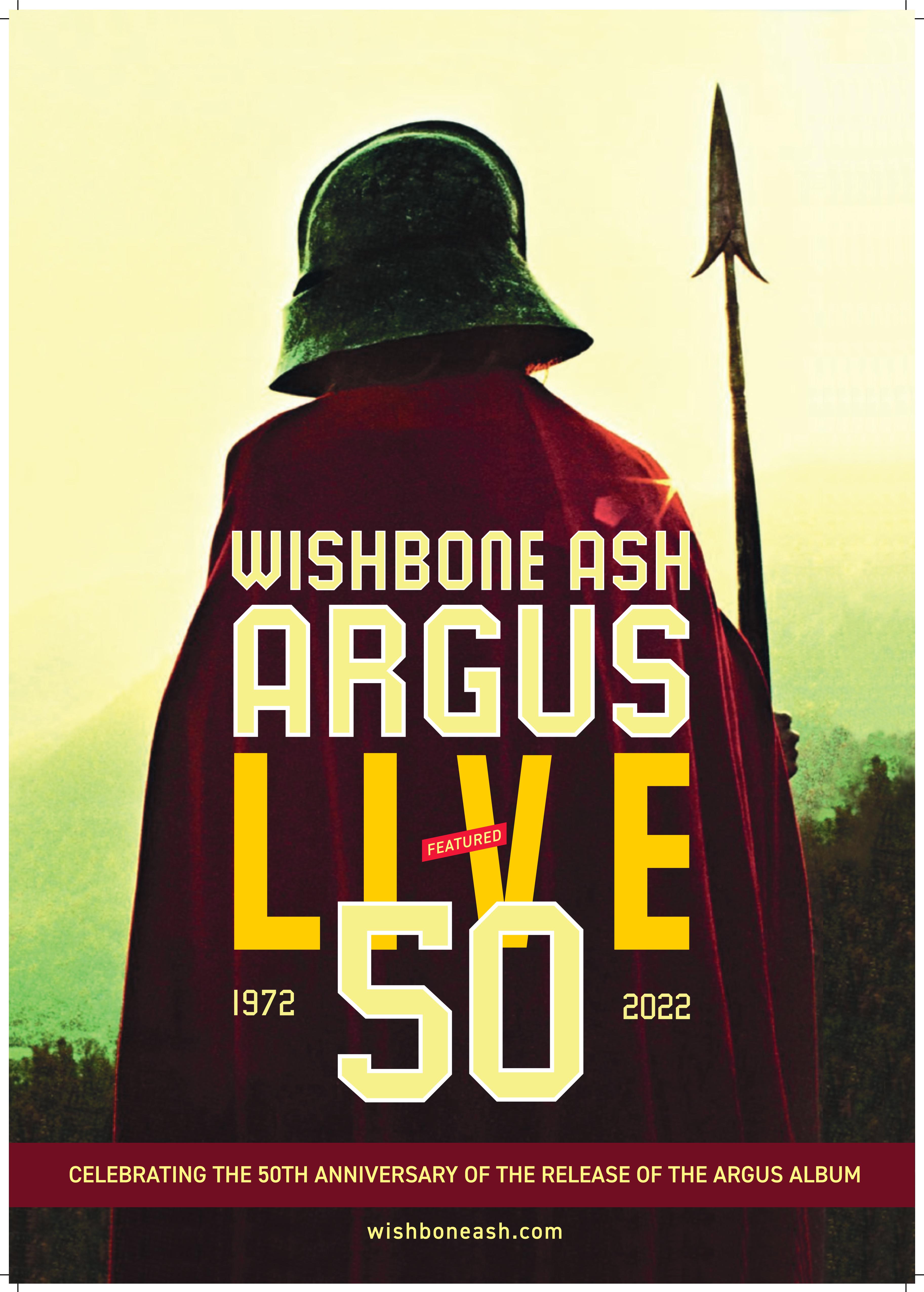 Sat May 14, 2022
The Phoenix Rising Tour featuring Argus Live
WISHBONE ASH
Doors: 7:00 PM Show: 7:30 PM
Wishbone Ash is overjoyed to be heading back on the road after the longest gap in gigs since the band's founding in 1969!
"Thankfully, before Covid-19 shut live music down around the world, we did manage to celebrate our 50th anniversary by touring Europe and the South and West Coast of America in support of our new album, 'Coat of Arms,'" says founding member Andy Powell (guitar, lead vocals). "We are so very grateful and excited to get back on the road to be with and play for our fans. It truly feels like the Phoenix is Rising for us and for our World."
Inspired equally by British folk traditions, American jazz and R&B, the group has played to public and critical acclaim. Celebrating 50 continuous years of touring - up until the pandemic - Wishbone Ash is the quintessential road band, having gained worldwide recognition, based firmly on a regime of relentless touring and recording which has fed and grown their rabid following.
The constant of Wishbone Ash has been Andy Powell, voted into the Ten Most Important Guitarists in Rock History (Traffic magazine, 1989) and the Top 20 Guitarists Of All Time (Rolling Stone). Through the years, he has been featured in notable publications, including Guitar Player, Vintage Guitar and Guitarist, and has appeared at the Guitar Institute in Los Angeles. In 2015, he released his musical memoir, "Eyes Wide Open: True Tales of a Wishbone Ash Warrior" (co-written with Colin Harper, Jawbone Press) which offers an inside track of five decades of life on the road and in the studio.
With "Coat of Arms," their 25th studio album release (and their 100th unique release through their history), Wishbone Ash continues to prove they are not a band to rest in the past. Wishbone's third album, "Argus" (1972), named The Best British Album of the Year by Melody Maker and considered to be one of the all-time classic rock albums, was released 50 years ago in 1972. Other outstanding vintage Ash includes "Pilgrimage" (1971), "There's the Rub" (1974) and "New England" (1976), along their best-selling album, "Live Dates," which sold more than 1 million copies. More recently, "The Power of Eternity" (2007), "Elegant Stealth" (2011) and "Blue Horizon" (2014) have each garnered enthusiastic praise from the pundits and fans alike. The latest musical project is "Wishbone Ash: The Vintage Years" (Snapper Music), a 32-CD deluxe box set spanning the years 1969 to 1991, featuring a coffee table book, posters, floppy discs, rare photos and more.
---
You may also enjoy these amazing upcoming shows!
Tue, Jun 14: China Crisis
Wed, Jun 22: Asia feat. John Payne
Mon, Jun 27: Rick Estrin & the Nightcats