Enkai Room
Private dining room, also perfect for presentations and corporate events. Simple & elegant, the Enkai Room features a wireless microphone and a projector/screen (available for rent).
Capacity: 60-90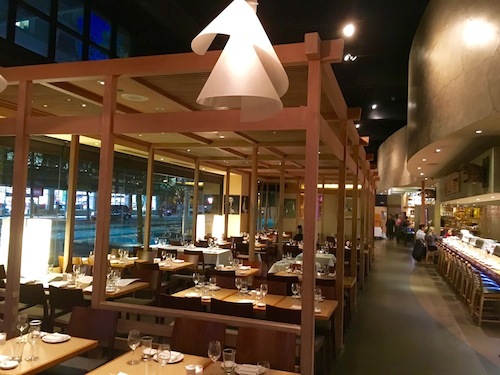 Claremont Room
Join us in our newly renovated Claremont Room, which pays homage to our humble beginnings as a North Berkeley jazz venue and sushi bar. The ideal location for a private event up to 80 guests.
Capacity: 70-80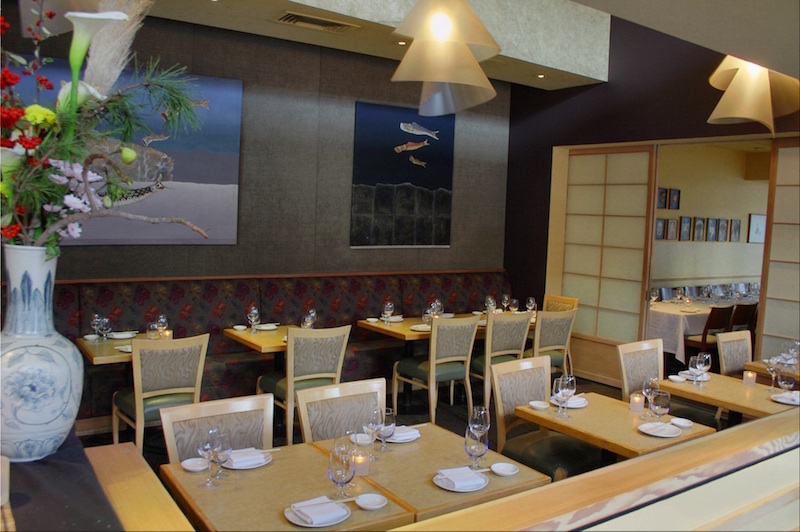 Wai-Wai Room
Comfortable and sophisticated, the Wai-Wai Room provides an open view to the restaurant, with combined seating of chairs and banquettes.
Capacity: 24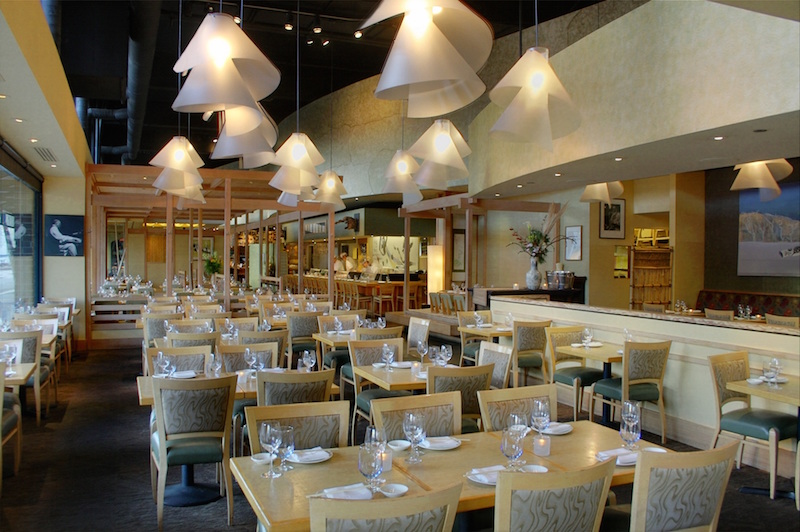 Main Dining Room
Perfect for weddings and private events of up to 80 guests, the Main Dining Room is located along with the restaurant's full-length windows and provides a full view of the outdoors.
Capacity: 80-90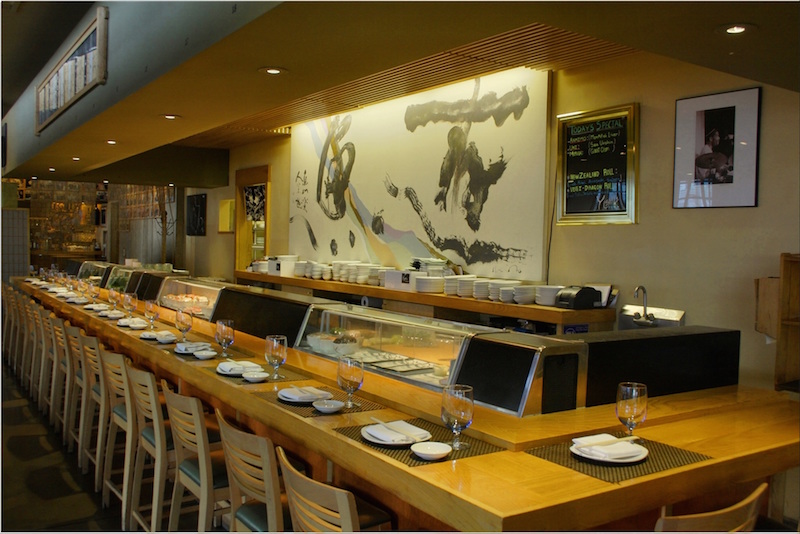 Sushi Bar
Seating at the Sushi Bar is a favorite for sushi & sashimi fanatics! Book the sushi bar for your party and see our Chefs creating the most amazing rolls and sashimi combos right in front of you. When booked exclusively for your party, the Sushi Lovers Menu is a must-try.
Capacity: 10-18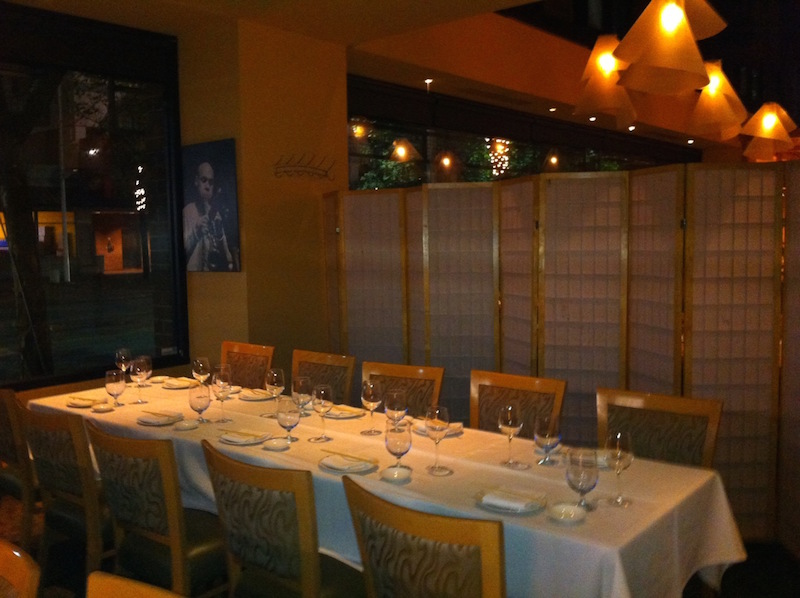 Semi-Private Dining
Semi-private areas can be created with our shoji screens placed in the Main Dining Room.
Capacity: 10-30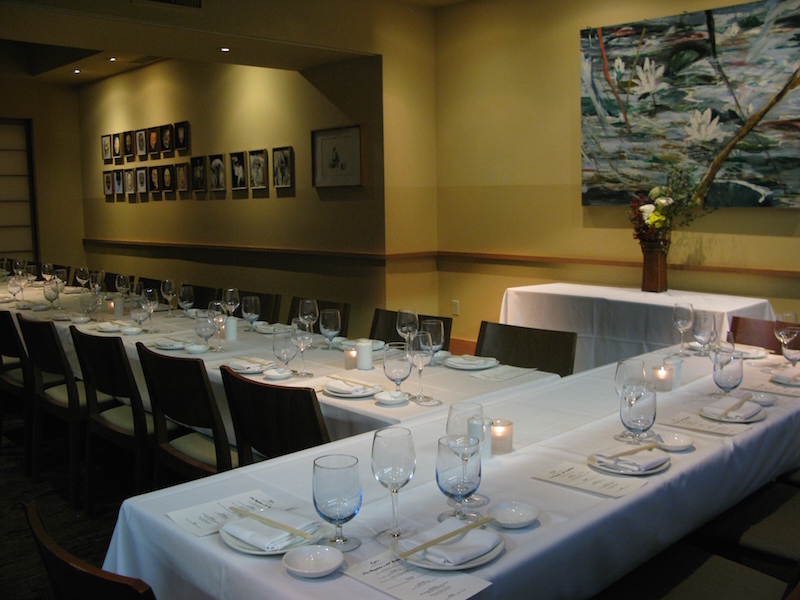 Dinner and Show Package
We recommend that parties of any size enhance their experience by coupling dinner with one of the nightly performances in the Live Performance Venue. Our staff will reserve premium seats for dinners.
Capacity: 20-300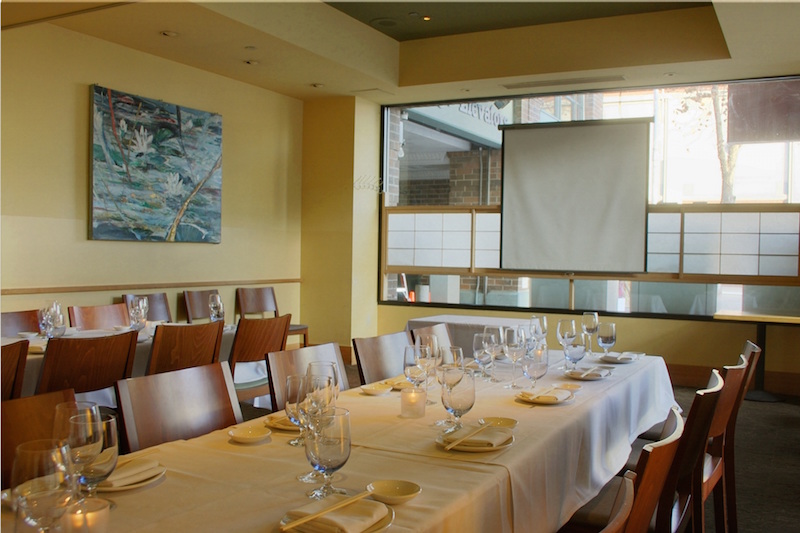 Luncheons, Seminars, and Meetings
Yoshi's Oakland is ideal for private events at lunchtime; bring the 'private' experience to a different level by having our restaurant open exclusively for your group.
Capacity: 20-300