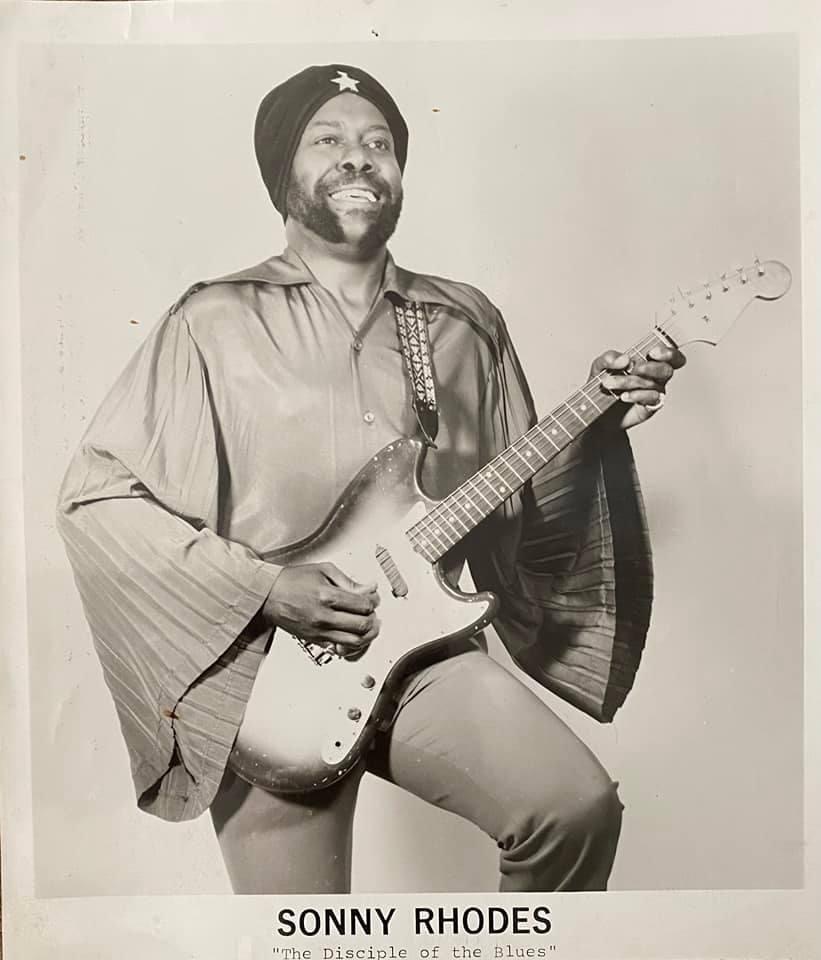 Mon March 14, 2022
Line up includes Chris Cain, Gary Smith, EC Scott and More!
MARK HUMMEL, CURTIS SALGADO & FRIENDS: SONNY RHODES MEMORIAL BENEFIT
Doors: 7:00 pm Show: 7:30 pm
Featuring Gary Smith, Chris Cain Band, EC Scott, Lady Bianca, Curtis Salgado, Mark Hummel, Anthony Paule, Kid Anderson, Franck Goldwasser, MZ Dee, Karl Severied, Allan Vega, Larry Vann, Gary Silva, Kelvin Dixon, RW Grigsby, George Brooks, Chris Burns, Bernard Anderson, Michael Marcus, Guests-Bob Hakins, Annie Rhodes & 3, Mr. Pockets, Gary Vogenson.
A tribute to a legend in the Bay Area Blues scene.
Guitarist/vocalist Sonny Rhodes aka Clarence Smith was a Texas born bluesman(1940-2021) who moved to California in the early sixties after working with artists such as Freddie King and Junior Parker. Sonny gained the respect of both guitar legends Albert Collins and Johnny Copeland both in Texas and Los Angeles. Rhodes settled in Fresno, CA first and then relocated to Oakland, CA where he recorded for Galaxy label in mid sixties.
By 1980 he was playing the lap steel guitar that was given to him by LC Good Rockin Robinson, an older Texan who had made his mark on the steel guitar but died a couple years prior. Sonny was soon a mainstay of the Oakland/Richmond ghetto blues scene-playing The Playboy Club, Eli's Mile High Club, Deluxe Inn and many others. Rhodes was also recording for many labels in Europe and America plus doing Europe tours and Festivals around the globe. By the name Ninties Sonny was doing long Europe and Canada Tours as well plus recording for labels like Kingsnake and Stony Plain. Bruce Springsteen became a regular fan that decade while Rhodes lived in New Jersey.
Soon the world was Sonny's stage as he played anywhere and everywhere, from Rome, Italy to Rome, Georgia! Rhodes and his wife Annie we're constantly traveling with the band in their mini-van. Sonny recorded 200 original songs on 14 albums and singles over this time. Eventually anyone worth his salt in blues knew and respected "The Disciple Of The Blues" or the "Sheik Of West Oakland". Robert Cray, Gary Smith, Charlie Musselwhite, Curtis Salgado, Joe Louis Walker, Rick Estrin, Ron Thompson, Paris Slim all learned much hanging around Sonny. Rhodes leaves a deep legacy behind in Bay Area's Blues Scene!
---
You may also enjoy these amazing upcoming shows!
Mon, Mar 21: John Nemeth
Mon-Tue, Apr 11-12: Robert Cray Band
Wed, May 4: Ana Popovic