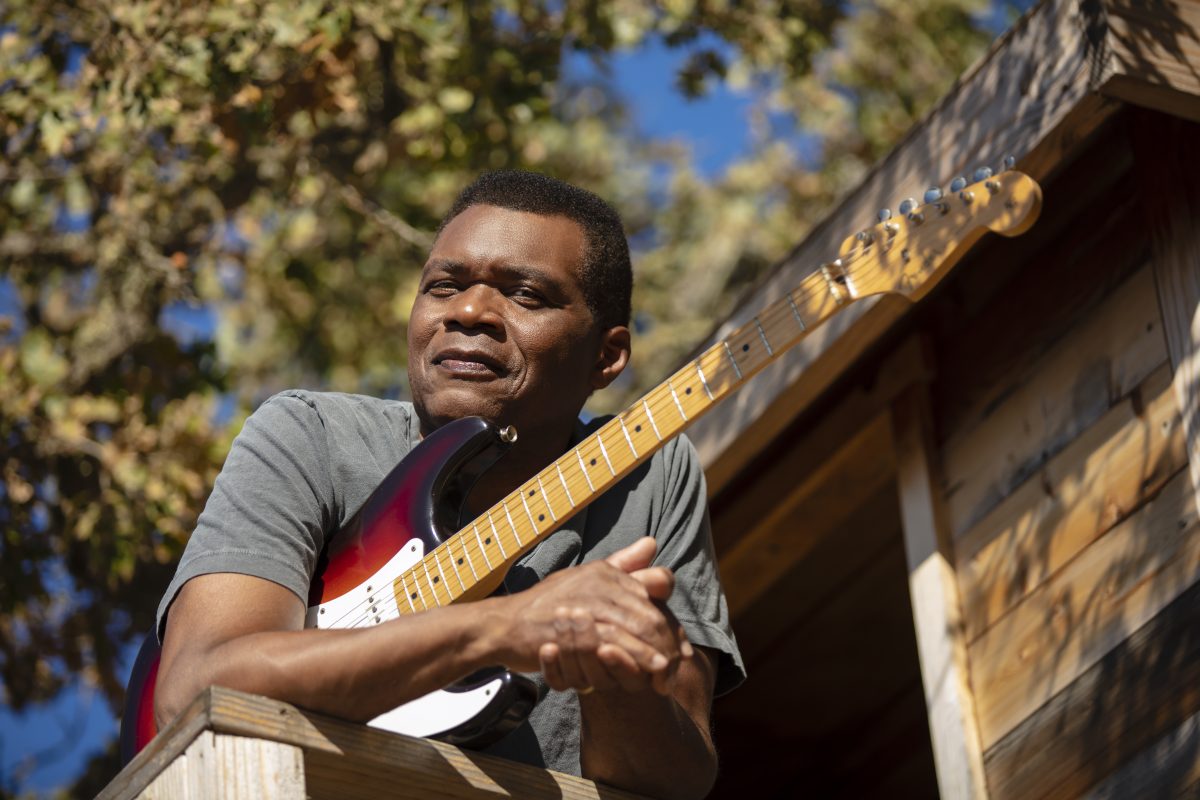 5x GRAMMY©-winning American roots, blues, soul and R&B artist
ROBERT CRAY BAND
April 11, 2022

Doors: 7:30 PM / Show: 8:00 PM

April 12, 2022

Doors: 7:30 PM / Show: 8:00 PM
Robert Cray to Release New Album That's What I Heard on February 28 (Nozzle Records/Thirty Tigers)
Produced by Steve Jordan, Cray Shows Gratitude to His Soul, R&B, Gospel & Blues Heroes, Alongside New Music Hear New Song "Anything You Want"
"Funky, cool and bad," is how Robert Cray describes his latest album, That's What I Heard, out February 28. "I thought if it we could get this thing that Sam Cooke used to have, the kind of sound that early Sam Cooke records had, that we could pull this off," says producer Steve Jordan.
Over the past four decades, Cray has created a sound that rises from American roots, blues, soul and R&B, with five Grammy wins, 20 acclaimed studio albums and a bundle of live albums that punctuate the Blues Hall of Famer's career. On That's What I Heard, Robert celebrates the music of Curtis Mayfield, Bobby "Blue" Bland, The Sensational Nightingales and more, alongside four newly written songs. Listen to the first single "Anything You Want" here (by Robert Cray), available now on all streaming services.
Cray and Jordan go way back, having met during the making of the Chuck Berry documentary Hail! Hail! Rock 'n' Roll, in 1987. They started working together in 1999, when Jordan produced the Grammy-winning Take Your Shoes Off, and the recent Grammy-nominated LP, Robert Cray & Hi Rhythm. That's What I Heard is their sixth album. "Once you start working with Steve, it's kind of hard to get away from him," said Robert.
The music on That's What I Heard falls into two camps, the sweet and the funky. Of the former, "You're the One" comes from the Bobby "Blue" Bland songbook. "There's this thing where I feel you kind of gotta get out of your own head when you're covering one of your heroes," Cray explained. "Bobby's one of those. You just let yourself go, and do the song because you love it."
Don Gardner's "My Baby Likes to Boogaloo" and the Billy Sha-Rae minor hit, "Do It" are acknowledged rarities (the originals can be heard on the compilation, Groove & Grind: Rare Soul). "Do It" is leaner and meaner, the sort of bare-bones funk that defined the Detroit club sound in the early '70s with Sha-Rae,
Dennis Coffey, and Earl Van Dyke. Cray's steamroller rendition gets a little extra push from guest guitarist Ray Parker, Jr., who played in Sha-Rae's band as a teen.
"Burying Ground" is a sacred song from the Sensational Nightingales, inspired by Cray's youth, when Sundays on the stereo were reserved for his parents' gospel records. Curtis Mayfield wrote "You'll Want Me Back" for Major Lance, and Cray wrote "To Be with You" for his late friend, Tony Joe White. "Hot" is another Cray original. "As for the lyrics, "We always say to ourselves, 'I'm old, but I'm hot,'" he said, and laughed.
Spotted hanging around the studio, Steve Perry sang harmony vocals on "Promises You Can't Keep," written by Steve Jordan, Kim Wilson and Danny Kortchmar.
"Robert is just a great person besides being extraordinary talent," adds Jordan. "People gravitate to his guitar playing first, but I think he's one of the best singers I've heard in my life. Not only because of his singing ability, but his interpretations. He's such an honest soul in my opinion."
Robert's band features Richard Cousins (bass), Dover Weinberg (keyboards), Terence F. Clark (drums), and Steve Jordan (drums, percussion).
That's What I Heard Tracklist "Anything You Want" (Robert Cray) "Burying Ground" (traditional)
"You're The One" (Deadric Malone) "This Man" (Robert Cray)
"You'll Want Me Back" (Curtis Mayfield) "Hot" (Robert Cray)
"Promises You Can't Keep" (Steve Jordan/Danny Kortchmar/Kim Wilson) "To Be With You" (Robert Cray"
"My Baby Likes To Boogaloo" (Don Gardner) "You Can't Make Me Change" (Robert Cray)
"Little Less Lonely" (Richard Cousins/Hendrix Ackle) "Do It" (Jack Ashford/Lorraine Chandler)
---
You may also enjoy these amazing upcoming shows!
Tue, Apr 19: Catherine Russell
Sat-Sun, Apr 23-24: Loose Ends feat. Jane Eugene
Wed, May 4: Ana Popovic