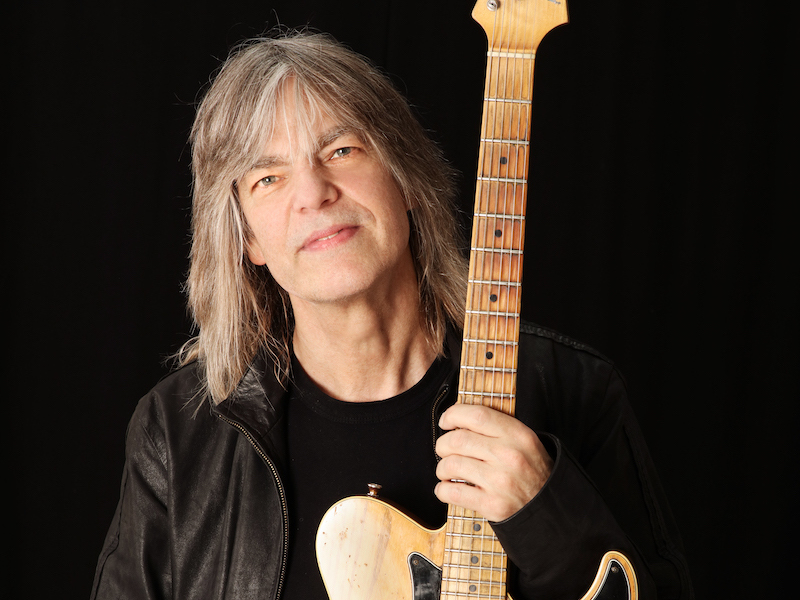 Feat. Dennis Chambers, Hadrien Feraud, Bob Franceschini & Leni Stern
MIKE STERN BAND
December 19, 2022

Doors: 7:30 PM / Show: 8:00 PM

December 20, 2022

Doors: 7:30 PM / Show: 8:00 PM

December 20, 2022

Doors: 9:45 PM / Show: 10:00 PM
Feat. Dennis Chambers, Hadrien Feraud, Bob Franceschini & Leni Stern
One of the great jazz guitarists of his generation, Mike Stern has the unique ability to play with the finesse and lyricism of Jim Hall, the driving swing of Wes Montgomery and the turbulent, overdriven attack of Jimi Hendrix. Growing up in the Washington, D.C. area, Stern revered all three of those guitar immortals, along with such potent blues guitarists as Albert and B.B. King. Aspects of those seminal influences can be heard in his playing on the 18 recordings he has released as a leader or in his acclaimed sideman work for Miles Davis, Billy Cobham, the Brecker Brothers, Jaco Pastorius, Steps Ahead, David Sanborn, Blood, Sweat & Tears, Joe Henderson and the all-star Four Generations of Miles band.
A player of remarkable facility whose searing lines are informed mainly by bebop and the blues while also carrying a rock-tinged intensity, Stern made his mark with Miles Davis in the early '80s before launching his solo career in 1985. Since then he has released 18 recordings as a leader, six of which were nominated for GRAMMY® Awards. Stern's latest Concord Jazz release, Eleven, is an encounter with Grammy-winning keyboardist-composer-producer Jeff Lorber. Co-produced by bassist Jimmy Haslip, who had previously worked with the guitarist on the Yellowjacket's 2008 album, Lifecycle, this lively collaboration finds Stern at the peak of his powers, following on the heels of 2017's acclaimed Trip, his triumphant return to recording after a freak accident that threatened to end his career. Produced by pianist-keyboardist Jim Beard, Stern's frequent producer going back to 1991's Odds or Evens, Trip is a brilliant showcase of what the acclaimed guitarist does best — riffing on post-Miles funk-fusion ("Trip," "Screws," "Watchacallit"), urgent swingers ("Half Crazy," "Scotch Tape and Glue," "B Train") and lyrical ballads ("Amelia," "I Believe You").
The multiple Grammy-nominated guitarist was hailing a cab outside his apartment in Manhattan July 3, 2016 when he tripped over some hidden construction debris left in the street, fracturing both of his humerus bones (the long bones that run from the shoulder to the elbow) in the fall. Left with significant nerve damage in his right hand which prevented him from doing the simplest tasks, including holding a pick, Stern faced a series of surgeries and subsequent physical therapy before he could regain control of his nerve-damaged picking hand. Says Stern of the whole arduous journey that led to this triumphant comeback album: "Sometimes you have some bad stuff that'll happen to you, but you kind of get through it and you realize that everybody has this stuff — good trips and bad trips. But you just gotta keep trying, you gotta get up and keep going as soon as you can, which I was able to do. I had to figure out a way to play. I don't know what I'd do if I couldn't play music. If you really want something bad enough, sometimes you have to fight for it; you find a way to make it happen. And now I have friends who I trust who tell me that they wouldn't have noticed any difference in my playing if I hadn't told them what happened to me."
---
You may also enjoy these amazing upcoming shows!
Tue-Thu Dec 13-15: Norman Brown
Thu Dec 22: Mindi Abair
Tue Dec 27: Yuko Mabuchi