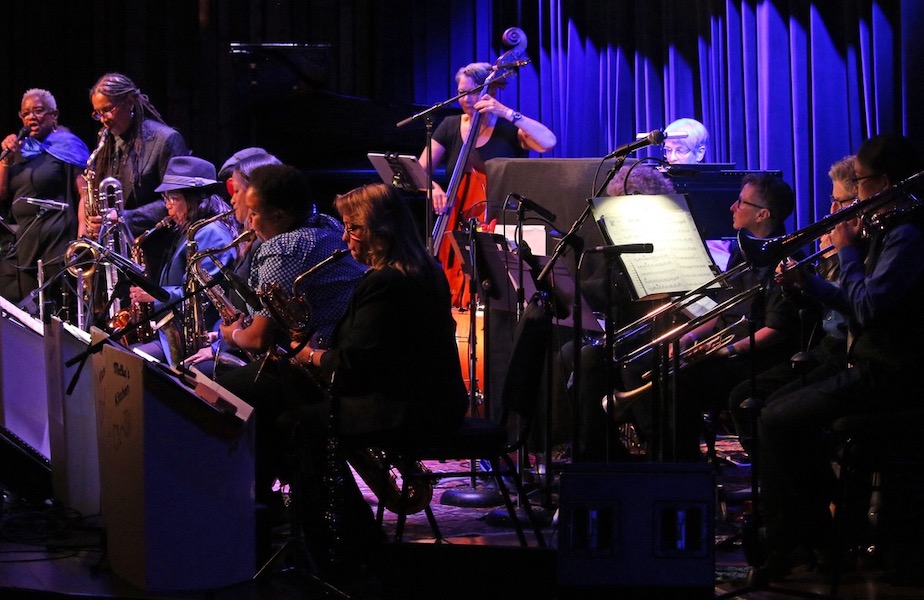 Tue June 20, 2023
Exuberantly celebrates Black women musical geniuses Melba Liston, Mary Lou Williams and their friends
MELBA'S KITCHEN
Doors: 7:30PM Show: 8:00PM
Band photo credit: Tim Burgess

MELBA'S KITCHEN - 14 women swingin' - is back at YOSHI'S to cook up a storm! The big band exuberantly celebrates Black women musical geniuses MELBA LISTON, MARY LOU WILLIAMS and their friends, presenting fabulous signature tunes, stomping arrangements, and originals for spice. MELBA'S KITCHEN, based on kindness, joy, political action, and fun, is dedicated to the stupendous writing and soul of Liston and Williams, under-appreciated jazz ancestors.
"MELBA'S KITCHEN showcases the breadth and depth of [Liston's] work [with] an impressive array of East Bay performers," says music critic and journalist Andy Gilbert.
Liston was a top-tier trombonist who toured with Dizzy Gillespie, Quincy Jones and Gerald Wilson, and who wrote and arranged for the greats, like Betty Carter, Abbey Lincoln, Marvin Gaye and Ruth Brown. She collaborated for decades in the Ellington/Strayhorn mode with piano titan Randy Weston. Liston's senior and friend Mary Lou Williams was a stellar pianist who wrote and arranged a formidable library for big band and small groups, from Andy Kirk to Goodman and Duke. The beauty and sophistication of Liston's and Williams' art has been overlooked - Melba's Kitchen is here to stir things up.
Catch the band as they prepare to lift off and headline the National Women's Music Festival (Madison, WI) this July.
Come see what's cookin' as spring shimmers into summer: "Melba's Kitchen serves up your favorite dish with a warm sense of groove that is deep, enjoyable and infectiously swinging." — Dee Spencer, jazz professor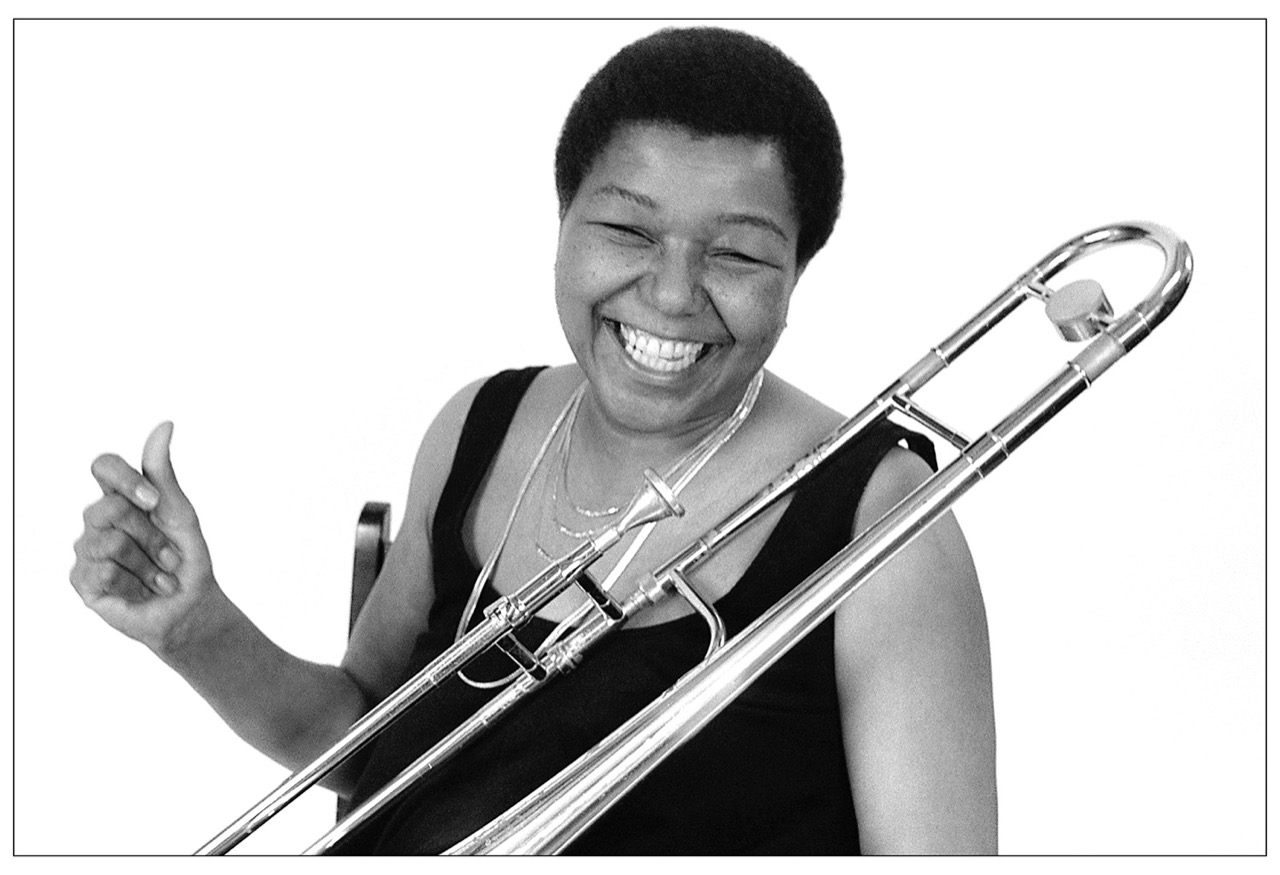 Melba Liston, 1982 photo by Irene Young
---
You may also enjoy these amazing upcoming shows!
Thu Jun 22: Jeff Kashiwa W/ Steve Oliver
Sat Jun 24: Kim Waters
Mon Jun 26: Vincent Ingala