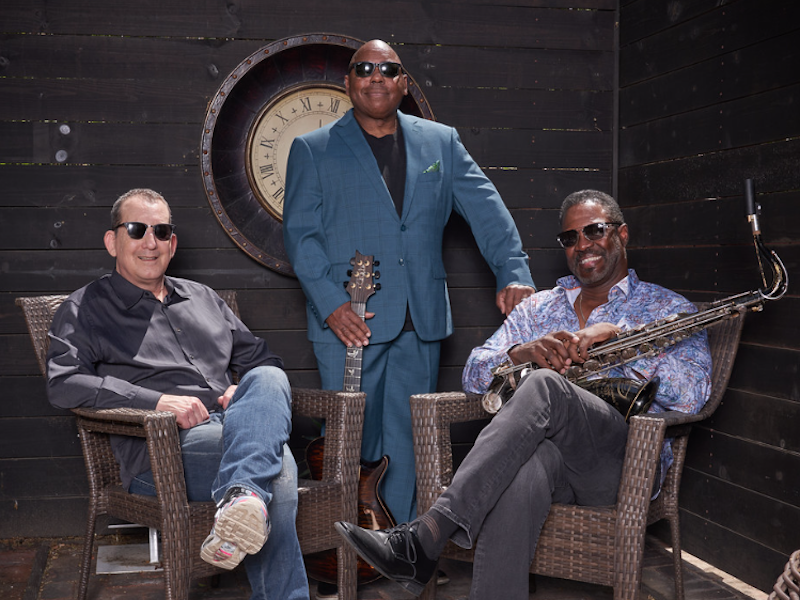 The towering giants of Contemporary Jazz
JAZZ FUNK SOUL
February 2, 2023

Doors: 7:30PM / Show: 8:00PM

February 3, 2023

Doors: 7:30PM / Show: 8:00PM

February 3, 2023

Doors: 9:45PM / Show: 10:00PM
Saxophonist Everette Harp, keyboardist Jeff Lorber, and guitarist Paul Jackson Jr.
Omne trium perfectum - everything that comes in threes is perfect. When it comes to the trio Jazz Funk Soul (JFS), this statement rings true. Saxophonist Everette Harp, keyboardist Jeff Lorber, and guitarist Paul Jackson Jr. are the perfect union of balance and harmony, the right ebb and flow of laid-back cool and gritty-driving intensity, and the complete package of musical wonder.
The towering giants of Contemporary Jazz, who have collaborated with icons like Quincy Jones, Aretha Franklin, and B.B. King, are like cosmic rays, emitting unlimited musical possibilities. Each member is a dazzling virtuoso, accomplished bandleader, composer, and producer in their own right. "We each bring our own interpretations of Contemporary and Mainstream Jazz together in a way that allows us to break the bonds of the normal approach to Smooth Jazz. By using our years of collective vocabulary we freely express ourselves musically using everything we have at our disposal," shares Harp. "Plus we can leap tall diminished chords in a single bound!" Taking giant steps is what Jazz Funk Soul is used to.
The dynamic three-some are responsible for selling millions of albums and scoring more than 50 #1 Smooth Jazz radio hits! Jazz Funk Soul's new and fourth recording, Forecast, (Shanachie Entertainment, August 5, 2022) is a shining example of their magnetic chemistry and inspired performances. At the core of the trio's allure is their genuine camaraderie, which is anchored by each member's passion for creating. "All of us love music, especially Jazz, not to mention Funk and Soul!" exclaims Lorber. Our unique talents complement each other. Paul is well known as an ace session player and one of the finest rhythm guitarists in the world, and Everette is a force of nature with the saxophone. I enjoy comping behind and supporting these guys, and also tossing in some of my blues and be-bop licks when I solo." Harp says, "The respect I have for Jeff and Paul is immense. Their accomplishments would be enough for 10 musicians' lifetimes." Jackson adds, "JFS is a threefold convergence of hard work, experience over time, and the blessing of the Lord. Jeff and Everette are arguably two of the best soloists with whom I've ever worked."
---
You may also enjoy these amazing upcoming shows!
Mon-Tue Feb 20-21: Dave Holland Trio
Wed Feb 22: Jon McLaughlin
Sun Feb 26: John Daversa Tal Cohen Duo