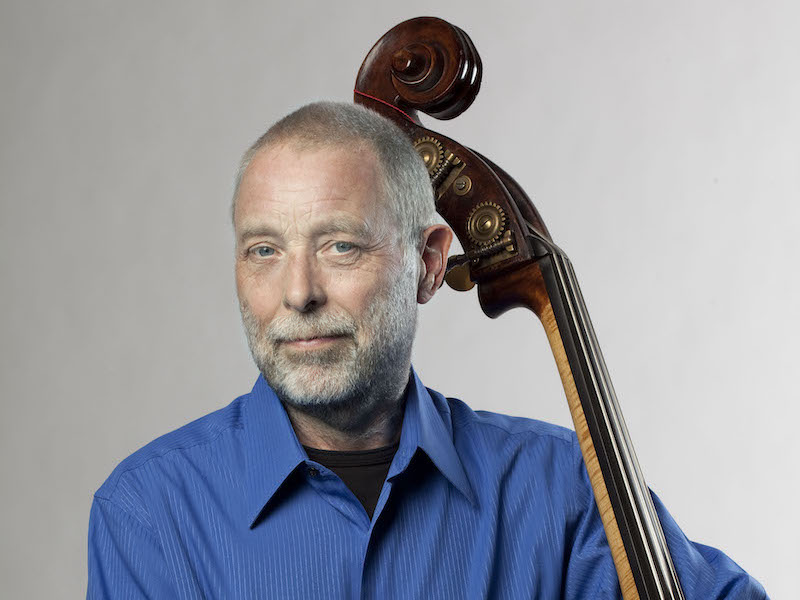 A guiding light on acoustic & electric bass
DAVE HOLLAND TRIO W/ KEVIN EUBANKS & ERIC HARLAND
February 20, 2023

Doors: 7:30PM / Show: 8:00PM

February 21, 2023

Doors: 7:30pm / Show: 8:00pm
Dave Holland is a renowned bassist, composer and bandleader whose passion for musical expression of all styles and dedication to creating consistently innovative ensembles has propelled a professional career of more than 50 years. A guiding light on acoustic and electric bass, Holland has earned top honors in his field, including multiple Grammy Awards and nominations and the title of NEA Jazz Master in 2017. The bassist's virtuosic technique and rhythmic feel, informed by an open-eared respect of a formidable spread of styles and sounds, is widely revered and remains much in demand. His playing can be heard on hundreds of recordings, including more than thirty as a leader.
Holland first rose to prominence in groundbreaking groups led by such legends as Miles Davis, Stan Getz, Sam Rivers, Betty Carter, Herbie Hancock and Anthony Braxton—as well as collaborations with the likes of Chick Corea, Gary Burton, Jack DeJohnette, and John McLaughlin. He carries that enviable history with little fanfare and extreme humility; to him what matters most is the immediate musical project at hand. Fittingly, he is today more celebrated for the bands that he continues to assemble, record and perform with—ensembles which range from duos and trios to big bands, and often feature musicians like ­­Steve Coleman, Robin and Kevin Eubanks, Jason Moran, Chris Potter, Eric Harland, Craig Taborn, among many others.
Holland's­­­­ recent releases include Without Deception, which reunites him with longtime collaborator Kenny Barron in a trio setting with drummer Johnathan Blake; Good Hope, as the adventurous Crosscurrents Trio with Chris Potter and Zakir Hussain; Uncharted Territories, an expansive and exploratory improvised session with Evan Parker, Craig Taborn and Ches Smith; and most recently Another Land, a trio with Kevin Eubanks and Obed Calvaire.
A Fellow of the Guildhall School of Music & Drama in London, where he studied from 1965-68, Holland has received honorary doctorates from Birmingham Conservatoire in England and both Boston's Berklee College of Music and New England Conservatory and this year from the Royal Academy of Music in London. He served as artistic director for the Banff Centre Jazz Workshop in Alberta, Canada for seven years in the 1980s and is currently an artist in residence at the Royal Academy of Music and New England Conservatory. Recently, Holland was made an Honorary Member of the Royal Academy of Music —a rare honor, as membership is limited to 300 living musicians.
---
You may also enjoy these amazing upcoming shows!
Wed Feb 22: Jon McLaughlin
Sun Feb 26: John Daversa Tal Cohen Duo
Fri Mar 3: Eric Darius