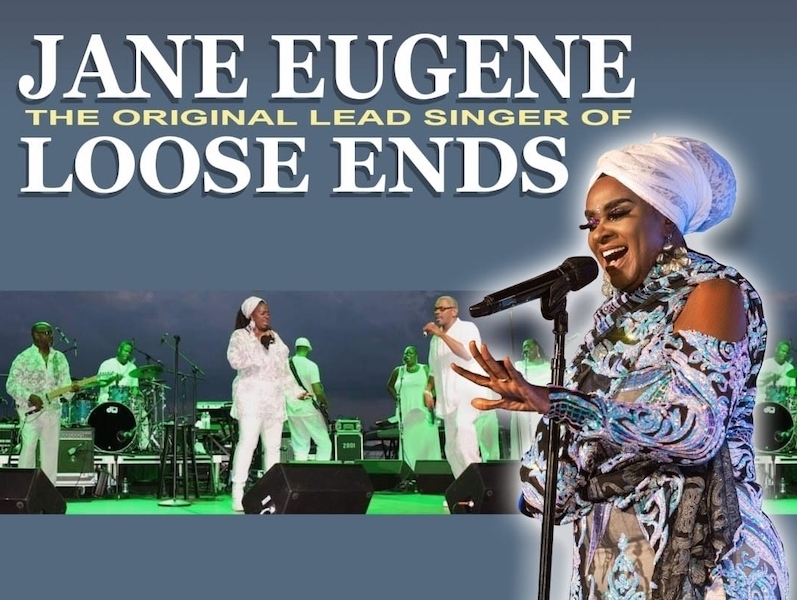 One of the top urban contemporary groups from the 80s
LOOSE ENDS FEAT. JANE EUGENE
April 1, 2023

Doors: 7:00PM / Show: 7:30PM

April 1, 2023

Doors: 9:15PM / Show: 9:30PM

April 2, 2023

Doors: 6:30PM / Show: 7:00PM
When Loose Ends emerged out of the London soul underground in 1980 with the single "In the Sky," the group was so far ahead of its time that today, in 2016, its sound is as refreshing and vibrant as ever. Their vibe signaled the dawning of a new age of synthesizer and rhythm machine-driven grooves, channeling the Islands and the lushest, jazziest of soul – as much of a splash down into Caribbean Sea as the Milky Way. With international career defining hits such as "Hanging On A String (Contemplating)," "Choose Me (Rescue Me)," "You Can't Stop The Rain," "A Little Spice," "Slow Down," "Stay a Little While Child," "Watching You" and a delicious cover of Philly Soul maestro Dexter Wansel's "The Sweetest Pain," Loose Ends defined a refined approach to sexy soulful sounds – from the club floor to the Quiet Storm.
Today, original lead vocalist/songwriter Jane Eugene leads a United States-based edition of Loose Ends that is carrying the blue-flame torch with pride and much success. Under Jane's leadership, Loose Ends is wowing audiences in several capacities. So relevant yet nostalgic, fluid yet flexible is their sound that Loose Ends is compatible enough to share sold out bills with classic soul legends such as Isley Brothers, Charlie Wilson, Maze featuring Frankie Beverly, the Whispers and Parliament-Funkadelic, current hit-makers JOE, Faith Evans and Leelah James, Smooth Jazz wind downs with Roy Ayers, Brian Culbertson and Will Downing, and, of course, their `80s techno-soul peers such as the S.O.S. Band, Midnight Star and Evelyn "Champagne" King. Loose Ends and its infectious international sound sit comfortably in the middle of all these styles and generations. This now classic band in its own right connects the dots to all top-shelf Soul music, creating a vibration that reverberates within a listener with 360 degree intensity..
"Even though we recorded our biggest hits in Philly with producer Nick Martinelli who I adore, America never got to see much of us in our `80s heyday because we worked so steadily in our home base overseas," Jane shares. "Today, there is always a great deal of interest and curiosity when fans see our name on a concert bill. 35 years in and counting, Loose Ends is still in the game and steady gaining ground!" The proof is in Loose Ends performing to knocked-out audiences at B.B. King's in New York, the Capitol Jazz Festival in Washington, D.C., Pat Williams' "Soul Food Festival" down south, the "L.A. Soul Fest," Chene Park in Detroit, Chicago Winery and Yoshi's in San Francisco. Wherever party people are ready for the sophisticated get down, Loose Ends is ready to rock their world.
"Being out there on all those stages watchin'-watchin' audiences react when we drop down into one of our hits has given me and the band new life," Jane exclaims. "When fans come to my show, they will hear the songs the way they remember them, sing along, reminisce and leave excited with happiness in their heart."
---
You may also enjoy these amazing upcoming shows!
Tue Apr 4: The Braxton Brothers
Thu Apr 13: Victor Wooten & The Wooten Brothers
Thu-Fri Apr 20-21: Omar Sosa Seckou Keita: Suba Trio feat. Gustavo Ovalles