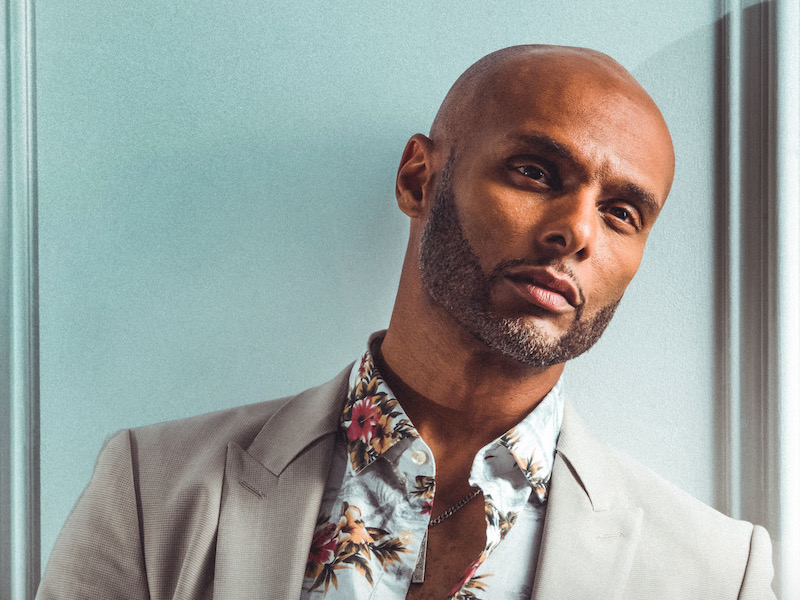 Nuanced vocals with authentic emotion
KENNY LATTIMORE
November 17, 2023

Doors: 7:30PM / Show: 8:00PM

November 17, 2023

Doors: 9:45PM / Show: 10:00PM
With a career spanning over two decades, highlighted by his breakthrough single "Never Too Busy" and the wedding staple "For You," Kenny has garnered Grammy and Soul Train Award nominations, Top 10 singles, Top 20 R&B albums and an NAACP Image Award for Best New Artist, while staying sincere about giving his heart and soul to communities through music.
The Washington DC native dazzles audiences with an unprecedented range influenced by his classical, jazz, and gospel upbringing. Kenny is famous for delivering just the right dose of classic crooning, exceptional runs and authentic emotion. His nuanced vocals have graced projects by a diverse array of artists from Musiq Soulchild and Rachelle Ferrell to Nancy Wilson and Brian Culbertson. This prestigious list also includes Kanye West, who sampled Lattimore's "Lately" for he track "I'm In It" from West's #1album Yeezus. He has placed a distinctive stamp on classic songs recorded by musical icons as Donny Hathaway and The Beatles, transformed Christmas standards, and created musical magic on iconic movie soundtracks like Love Jones, Best Man and Disney's Lion King II Simba's Pride. Recently Lattimore's "Days Like This" song was featured in "The Last Dance"- the 10 part Emmy Award winning documentary about the career of baseball legend Michael Jordan who listened to Lattimore's music as he prepared for the NBA Finals.
Kenny Lattimore's recording legacy includes the critically acclaimed albums, "From The Soul Of Man," "Timeless" and "Anatomy of a Love Song," which produced the Top 10 single "Love Me Back." While "A Kenny Lattimore Christmas" earned a Stellar Award nomination for 'Event CD of the Year,' Lattimore's ninth solo studio album "Vulnerable" produced another Top 10 hit, "Stay on Your Mind." His latest hit single Take A Dose, is also a #1 Billboard hit.
Kenny is a humanitarian who uses his life and platform as a tool to inspire others to pursue excellence and elevate positive conversation about art, culture, family and faith.
Lattimore continues to tour globally, showcasing his unique creative journey through stunning and diverse set lists. To keep up with Kenny's music, tours, and merchandise visit his website www,kennylattimore.com, follow him on Instagram, and Twitter @KennyLattimore and Facebook @officialkennylattimore.
---