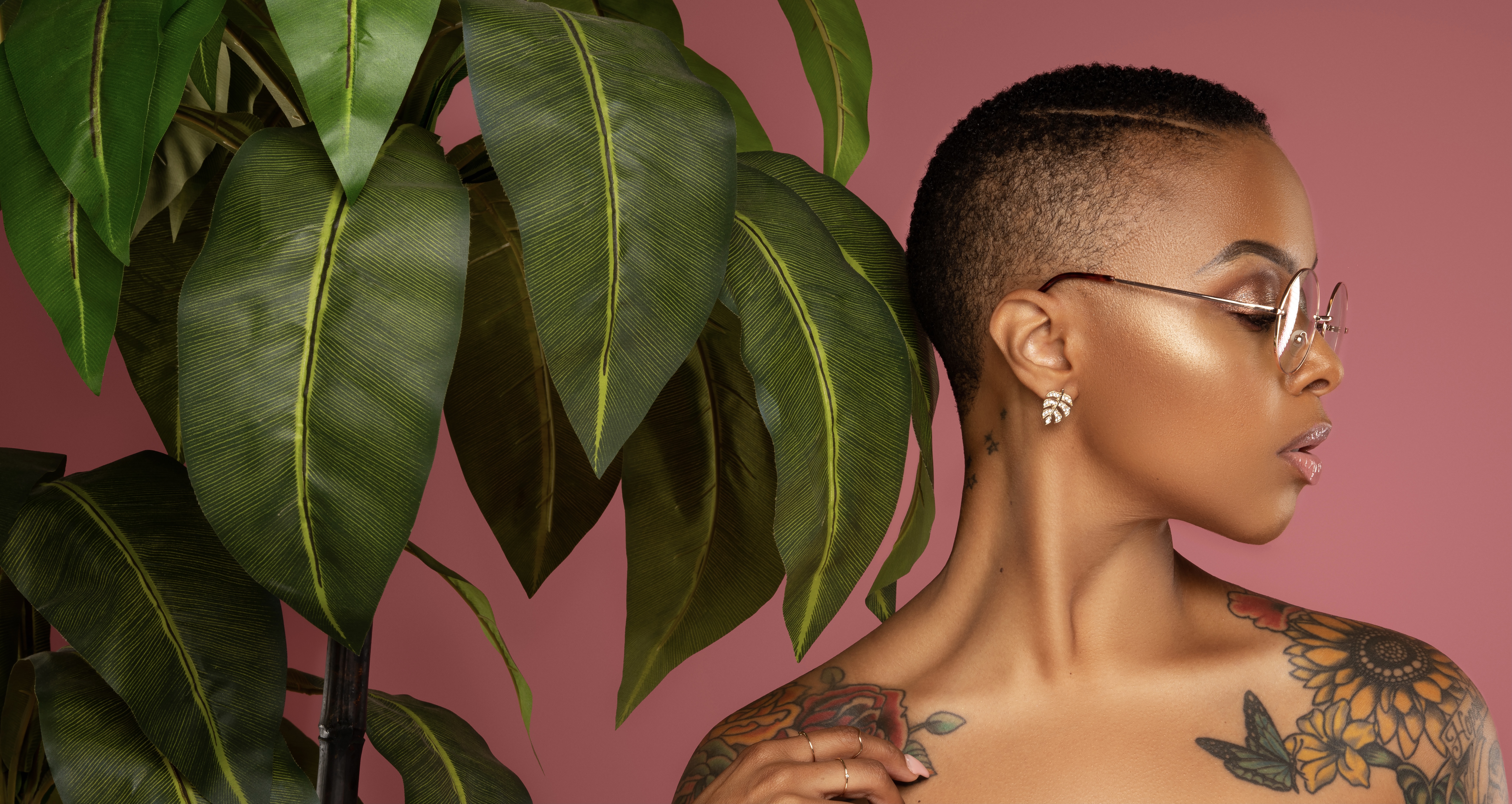 The 8pm SOLD OUT show is NOW AVAILABLE to livestream!
CHRISETTE MICHELE
December 2, 2021

Doors: 7:30pm / Show: 8:00pm

December 2, 2021

Doors: 9:45pm / Show: 10:00pm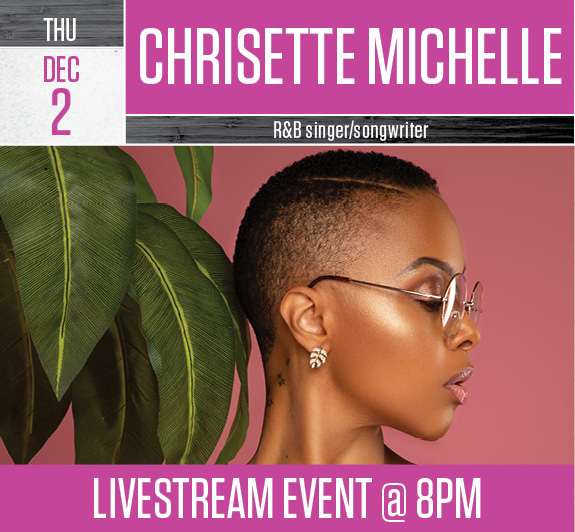 Livestream Chrisette Michele's SOLD OUT Thu. Dec 2 (8pm) Yoshi's performance.
Enjoy professional sound and multiple viewing angles from the comfort of anywhere that you have a wireless connection.
This ticket is NOT valid for in person admittance to the show. This ticket is for livestream access only.
---
I ' m from Long Island, NY (pronounced "Lawwwng EYE- lind, New Yawk"). I was raised on gospel music. I played sax thru high school. I studied Vocal Jazz Performance in college and I' m obsessed with gowns, books, candles and Sarah Vaughan… no yoga… no Sarah… no yoga. Oh, I also have A. D. D. That' s it in a nutshell.
It' s been about 13 years in the music biz. I' ve sang around the world a few times, released over 100 songs and collaborated with everyone from Jay Z to George Duke, Natalie Cole to Nas and John Legend to Drake. I' ve shared the mic with legends like Patty Labelle and Stevie Wonder and I' ve hit the stage with Rick Ross, Wale, Kirk Franklin, The Ojay' s and Rob Glasper amongst others. I ' m blessed. I have a curious set of giftings. It doesn' t quite fit into any box. I wouldn' t trade it for the world. Being diverse allows me to love so many different kinds of people and really, love is the point of i t all.
If you' ve ever met me, you know I' m a talker. I don' t mind the time it takes for us all to understand each other. I f you' ve got the time, I' ve got the patience. My speaking career has brought me to awesome colleges and universities like Harvard, Spelman, Temple and Rutgers and many others. I ' ve been honored to speak on panels with organizations like The NAACP, The Congressional Black Caucus, Girl Scouts of America, VH 1 Save The Music, The American Heart Association and awesome lifestyle companies like Beauty Con NYC, The World Hair Show, Essence and many more. I love subjects around women' s empowerment, jazz and the evolution of Hip Hop culture. I also love topics around self love and inner peace. It' s been an honor and a privilege and I ' m beyond grateful.
Respectful conversation is the beginnings of social peace.
Acting has been pretty fun too. I started out on one of my favorite tv shows "Girlfriends" where I was PETRIFIED into standing in front of 8 cameras. Tracy Ellis Ross calmed me out of my very first semi- panic- attack. I' m forever grateful. I' ve since had awesome acting opportunities on family friendly tv shows and programs. I' d say my comfort zone is " stage plays". I've had a blast touring the country and acting with actors and actresses who later became besties and family. I' m not sure why, but I feel at home on the stage and the audience feels like an extension of my heart. Acting is my secret obsession and to be completely honest, I ' m always practicing and studying. It' s one of my favorite past- times. ( Well, that and photoshoots…)
Oh you didn' t know? I' m a fashion model in my imagination. I have a lot of photographer, fashionista and make- up pals. I can produce a fashion shoot out of ANYTHING. Once I shaved my head, got caught on camera and didn' t like what was posted. My bestie MUA and I ran to Dillards, picked up a bunch of faux- pearls, panic- called the great photographer, Derek Blanks and used a bunch of cloth to drape across my skin. The shoot ended up all over the internet! I even snagged a spot in Italian Elle… What can I say?
Modeling is my undercover jam! I' ve had the opportunity to walk in a few fashion shows and spokes- model for a few brands. That' s been fun.
I ' ve had some public ups and downs. From the number 1 spot on the Billboard charts, to reality TV show drama. From sold out shows to political debacles. From scoring major writing deals, film & television licensing contracts, Marc Jacobs fashion show parties and a sexy all chick team to releasing myself of toxic energy to become the girl I am today. I' m epically human. I' m beautifully f lawed. I ' m rambunctious, brave, quirky and a TOTAL girl.
Oh, and one other thing, I believe in the power of love. I hold on to i t when things look hopeless. This world can deliver big heartbreak but love has the power to restore, uplift and comfort. It' s bigger than me and I hold on to i t for power, peace and strength. So welcome to my little corner of the internet… Chrisette Michele' s World where above all else, I choose Love.
Good To Meet You, CM
---
You may also enjoy these amazing upcoming shows!
Thu-Sun, Dec 9-12: Tony! Toni! Toné!
Fri-Sun, Jan 14-16: Lalah Hathaway
Thu-Sun, May 19-22: Goapele