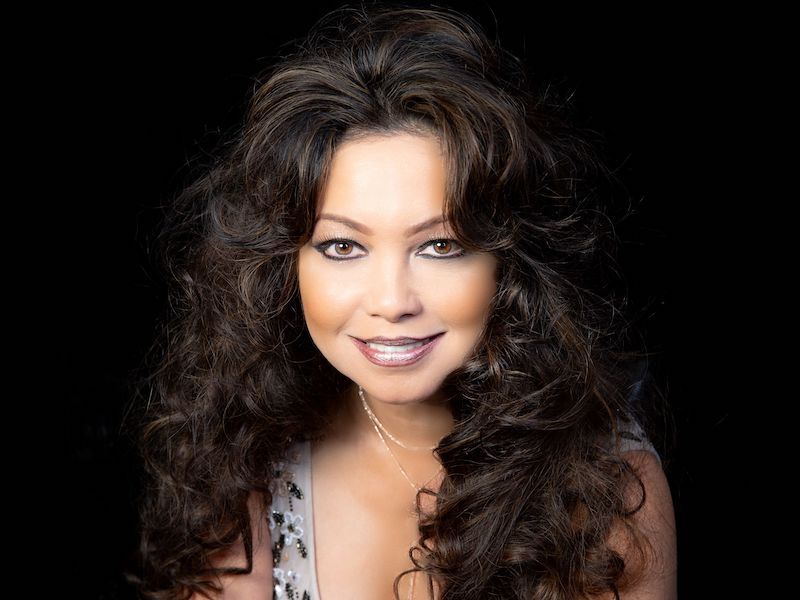 Thu February 9, 2023
San Francisco born jazz vocalist & composer
YVONNE FLORES
Doors: 7:30PM Show: 8:00PM
Yvonne Flores is a San Francisco born jazz vocalist and composer. On the wings of a successful debut of which she wrote 7 of the songs, the album titled 'Sheer Bliss' is receiving national airplay and most recently, has been added to Sirius XM's Real Jazz radio. Yvonne has also received exceptional reviews from some of the most reputable publications and online sites.
Review from ALLABOUTJAZZ.COM
"Yvonne Flores and her debut album is musical magic from a wonderful singer armed with a sensuous voice that is sure to grab critical attention. There are a great number of female vocalists on the jazz scene; many are good, some are average, others poor but few have made such a graceful and memorable entrance as Yvonne Flores does on the well titled Sheer Bliss" (reviewed by Ed Blanco)
Contributing to the musicality of the album includes some of the industry's musicians. Producer/guitarist Ray Obiedo, percussionist Pete Escovedo, flutist Elena Pinderhuges and Santana Band members pianist David K Matthews, trombone and trumpet Jeff Cressman and Bill Ortiz.
Inspired by musical legends Ella Fitzgerald, Sarah Vaughan, Frank Sinatra and Joni Mitchell amongst others, Yvonne brings an eclectic live show performance, which will showcase songs from her album that highlights her unique stylings in jazz, contemporary pop as well as a sprinkle of Latin and Brazilian rhythms. Yvonne also reworks timeless standards from the Great American Songbook with captivating modernity and refreshing musical style which infuses her unique delivery and upbeat vitality, heartfelt emotion, and exciting texture. A powerful and highly expressive live performer.
---
You may also enjoy these amazing upcoming shows!
Mon-Tue Feb 20-21: Dave Holland Trio w/ Kevin Eubanks & Eric Harland
Wed Feb 22: Jon McLaughlin
Sun Feb 26: John Daversa Tal Cohen Duo