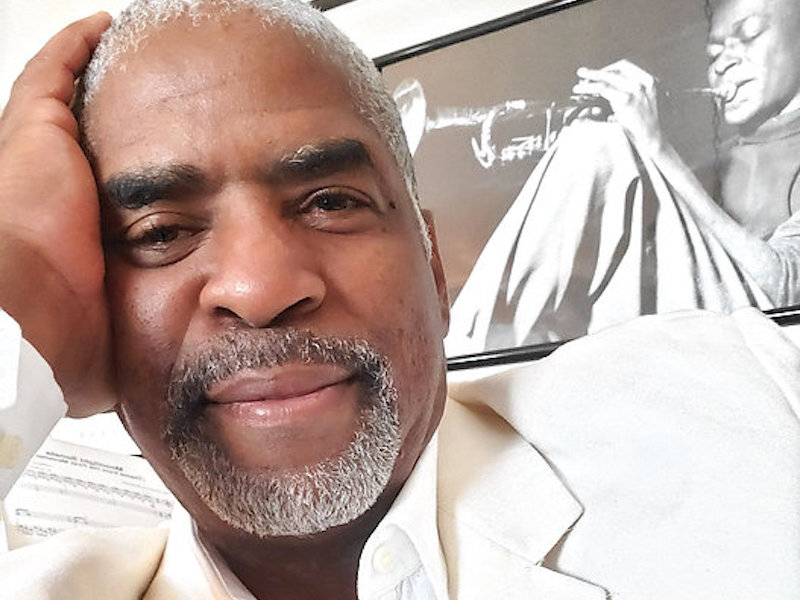 Wed May 17, 2023
Billboards Chart Topping Vocalist, Song Writer & Jazz Violinist
MILES JAYE W/ LIVE BAND
Doors: 7:30PM Show: 8:00PM
Yoshi's Oakland & The A-List Musiq Circle welcomes Miles Jaye who has began his career touring in jazz festivals of Europe - Montreux, North Sea, Nice and Capitol showcasing his talents on the electric violin, flute and piano. Miles Jaye solo career launched on Island Records. As a vocalist his albums "Miles"', "Strong", and "Irresistible" yielded Billboard chart topping singles "Lets Start Love Over" (with Roy Ayers) "Heaven", "Objective" (with Grover Washington, Jr) and " I've Been A Fool for You". A night of smooth jazz, Soul & R&B you don't want to miss. Get your tickets here now!
Presented by Mark Elliott & The A-List Musiq Circle-Your Bay Area's Who's Who Entertainment Network.
Miles Jaye - Bio
Singer/songwriter Miles Jaye was formally trained in both classical and jazz violin. He toured the Montreux, Capitol, Nice and North Sea jazz festivals in Europe and was a frequently featured sideman on the New York City jazz club scene on electric violin, flute, piano and vocals with jazz guitarist Eric Gale and vocalists, Phyllis Hyman and Jon Lucien. This accomplished record producer has multiple awards as well as Billboard Top 10 and Top 20 titles to his credit including several tracks on the certified Gold, Teddy Pendergrass "Joy" CD. The former lead singing Village People "Cop" has shared the stage, TV and recording studios with giants of the industry such as Grover Washington, Jr., Nancy Wilson, George Duke, Natalie Cole, Branford Marsalis, Roy Ayers, Teddy Pendergrass, Roberta Flack, Chaka Khan, Rachelle Ferrell, Patti LaBelle, and many others. Jaye has performed in concert nationally and internationally in countries such as France, England, Holland, Switzerland, Japan, Korea, Burma, Colombia, Peru and Australia and while his recording career began on Top Priority Records, Island Records and Atlantic Records with the classic hits "I've Been a Fool for You," "Let's Start Love Over," and "Heaven" he has owned and operated his own successful independent record labels since 1992. His most recent R&B/Jazz vocal release is "GOD'S CREATION" and his current jazz instrumental releases are "ATTENERGY," (featuring violin) "THE TRUTH ABOUT LOVE," (featuring piano) and "HAPPIER DAYS" (featuring Jaye on flute). VIDEO LIVE PERFORMANCES Miles Jaye LIVE Rochester NY MILES JAYE Miles Jaye LIVE Seattle MILES JAYE Live in Seattle Miles Jaye LIVE VIOLIN Miles Jaye Live 1. I've Been A Fool For You: Miles Jaye - I've Been a Fool for You 2. Let's Start Love Over: Miles Jaye - Let's Start Love Over 3. Objective: Miles Jaye - Objective 4. Strong: Strong Visit: TheRealMilesJaye.com Booking Information: Anta Ealy - (702) 234-0897 Ealyent01@gmail.com
---
You may also enjoy these amazing upcoming shows!
Fri-Wed May 19-24: Hiromi
Thu May 25: Larry Vuckovich All-Star Sextet
Thu Jun 1: Keyon Harrold