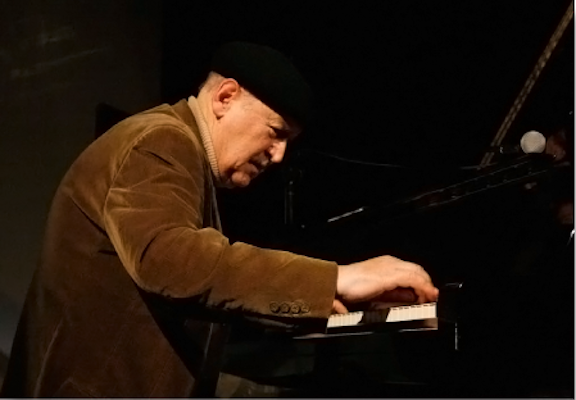 Thu May 25, 2023
World Music Jazz Mix
LARRY VUCKOVICH ALL-STAR SEXTET
Doors: 7:30PM Show: 8:00PM
World Music Jazz Mix:
Swinging Bebop/Afro-Cuban Salsa + Boleros/Balkan Ethnic Middle Eastern/Boogaloo Bluesy Funky Rhythms
Jazz pianist/composer Larry Vuckovich is a leading figure – being a pioneer – the first jazz musician in the USA to fuse the Balkan ethnic Gypsy-Roma elements with American jazz. The landmark release of his LP, Blue Balkan in 1980 featuring Bobby Hutcherson and Eric Golub, sets him apart from all the other musicians who followed in this genre such as John Zorn and Dave Douglas. Reception of this music and reviews from major publications were quite strong, "...ahead of its time...intriguing, fresh-sounding jazz...." And "Prefiguring the much-lauded work of Dave Douglas and even John Zorn ... modern context ... angular, cubist, post-bop compositions ... the gypsy-style melodies, authentically believable on their own work effortlessly". Thursday evening, May 25th, Larry brings an All-Star Sextet to Yoshi's in a program of World Music Potpourri: swinging Bebop/Afro-Cuban salsa + boleros/Balkan ethnic Middle Eastern/boogaloo bluesy funky rhythms featuring Tommy Kesecker, marimba; Kai Lyons, guitar; Hector Lugo, congas/vocals; John Wiitala, bass and Akira Tana, drums. Don't miss this presentation of wide-ranging, exciting swinging sounds!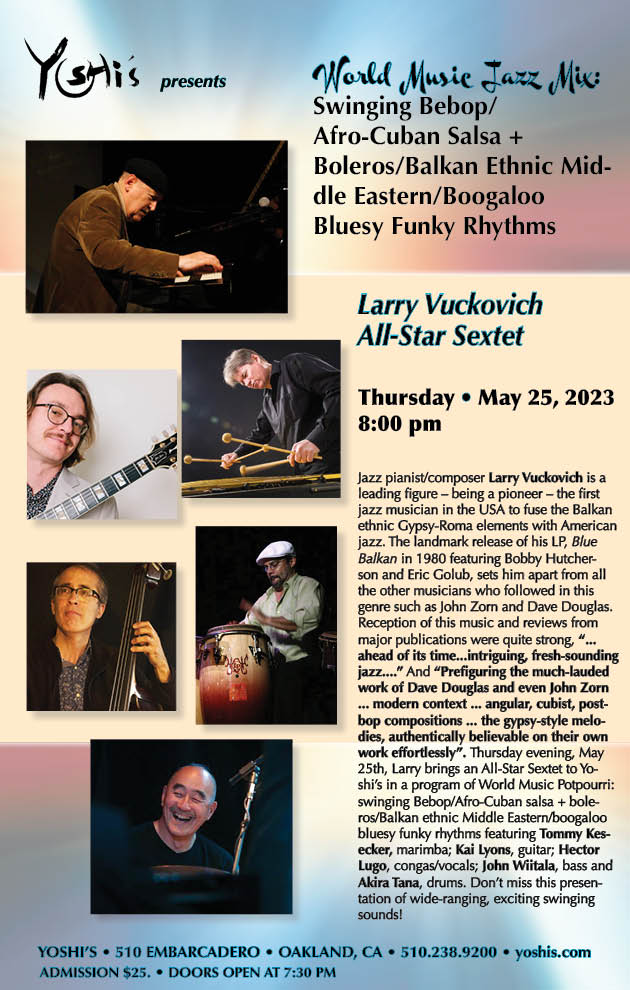 ---
You may also enjoy these amazing upcoming shows!
Thu Jun 1: Keyon Harrold
Fri-Sat Jun 9-10: Peter White
Tue-Wed Jun 13-14: David Sanborn