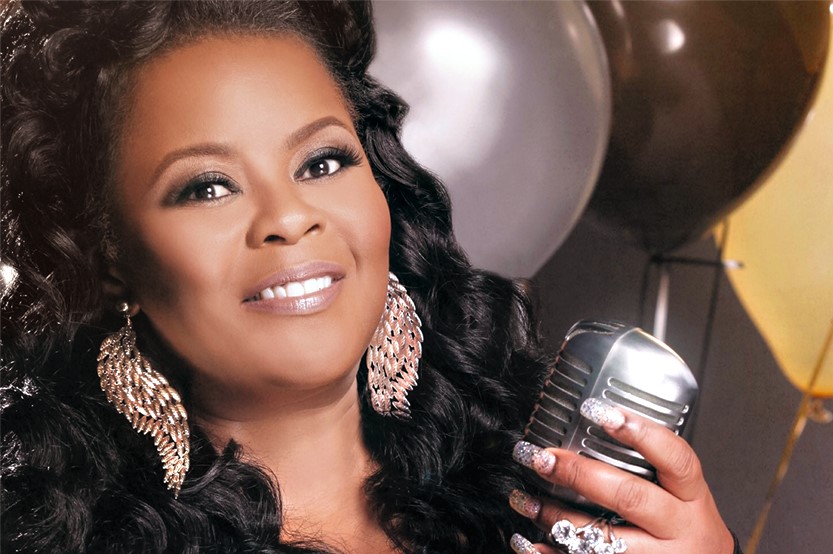 Jazz/Soul vocalist known for her work with Incognito
MAYSA
October 29, 2021

Doors: 7:30pm / Show: 8:00pm

October 29, 2021

Doors: 9:45pm / Show: 10:00pm

October 30, 2021

Doors: 7:00 pm / Show: 7:30 pm

October 30, 2021

Doors: 9:15pm / Show: 9:30pm
Maysa Leak knew by the time she was six that she would be a musician. Unlike many R&B singers, Maysa wasn't raised in the church, so her musical style wasn't shaped from the choir loft. Her early influences were her mother's favorite soul records. "My mother played so much music in the house," she laughs. "We woke up to it. We went to sleep with it. We celebrated to it. We ate food to it. Music was everyday, all day long. We had this big ole console record player. To wake us up in the morning, she didn't come to our room and say get up. She would play the Gap Band's `Get Up Early in the Morning' song and she'd blast that so loud that you had no choice but to get up or have a headache." "I was six years old when my mom took me to see Purlie," she recalls. "When Melba Moore came on stage and sang her heart out, I knew at that moment I wanted to make people feel the way she made me feel."
When she was about 14, Maysa's uncle took her aside and turned her on to jazz. "I used to listen to Janet Jackson and all of that and he wanted me to stop listening to pop music," she recalls. "He told me to turn on PBS one night and that's when Al Jarreau was on and I was like oh my God! What is that? I want to do that!" She then started studying jazz masters ranging from Dianne Reeves and Carmen McRae to John Coltrane and Stanley Turrentine. "I listened to them to get a different sound.," she adds. "I think all of them are in me somehow."
The songbird studied music at Morgan State University before heading to California to North Hollywood to join Wonder's Wonderlove group, with whom she performed for a year, appearing on the Jungle Fever soundtrack and such television shows as Oprah and The Tonight Show.
In 1991, during a tour break from Wonderlove, she auditioned for Scottish drummer, Steve Harvey, who was best friends with Jean-Paul "Bluey" Manunick of Incognito. Bluey was looking for an American singer to front his band and asked Harvey to compile a list of 25 prospects. He put Maysa on that list. "Bluey asked Steve which one of these singers would you trust with your children and he said me, so Bluey called me first." Bluey asked her to sing Stevie Wonder's tune "Don't Worry About A Thing" over the phone. He, then told her where the official audition would be the next day and to show up there. The following day, Bluey's manager called her and said she didn't need to audition after all. Bluey had hired her and wasn't considering anyone else for the spot. She move to London for four-and-a-half years. She has appeared on over nine Incognito recordings and continues to appear as featured vocalist with them from time to time.
Maysa recorded her self-titled debut album for GRP in 1995, following it up with ALL MY LIFE in 1999. Throughout the years she recorded and collaborated with various artists such as Grainger, Rick Braun, Rachel Z, Rhythm Logic, and Pieces of a Dream, followed by three solo albums, ALL MY LIFE (2000), OUT OF THE BLUE (2002) and SMOOTH SAILING (2004).
In 2005 She made an impact with her interpretations of classic soul music on two acclaimed albums for Shanachie Entertainment, SWEET CLASSIC SOUL (2005) and FEEL THE FIRE (2007), on which she showed her ability to put her own unique stamp on familiar songs from the 1970s era. METAMORPHOSIS (2008) showed off Maysa's prowess as a composer.
A WOMAN IN LOVE (2010) found Maysa returning to her roots as a jazz singer. MOTIONS OF LOVE (2011) was highlighted by the ballad "Have Sweet Dreams" co-written by Stevie Wonder (who plays harmonica on the track) and inspired by First Lady Michelle Obama, as well as "Flower Girl," a duet with Dwele. BLUE VELVET SOUL (2013) yields Maysa's first Grammy nomination, for her performance of the song "Quiet Fire." A VERY MAYSA CHRISTMAS (2014) delighted fans as the songbird released her first ever holiday album.
...2016 Silver and Gold Anniversary...
Now BACK 2 LOVE brings together all the facets of Maysa's artistry in one album. "I hope people love this album," Maysa says. "I want this to be the soundtrack to their summer and I pray it helps somebody feel good and forget problems and worries and just feel love."
---
You may also enjoy these amazing upcoming shows!
Fri-Sat, Nov 19-20: Elaine Elias
Wed, Nov 24: Joi Rhone Presents Ms. Anita Wilson LIVE!
Thu, Dec 2: Chrisette Michele