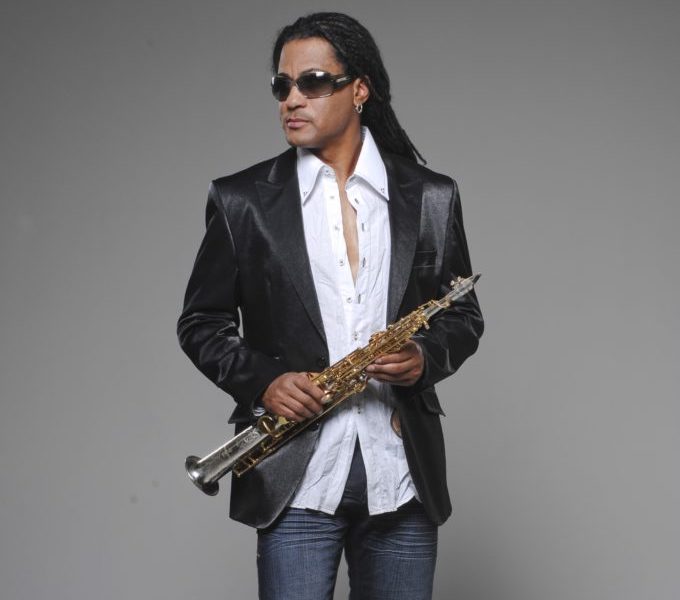 Smooth jazz saxophonist & 2x GRAMMY© winner vocalist
MARION MEADOWS & MS. MONET
November 30, 2022

Doors: 7:30 PM / Show: 8:00 PM

November 30, 2022

Doors: 9:45 PM / Show: 10:00 PM
MARION MEADOWS
Marion was born in West Virginia and grew up in Stamford, Connecticut. He began playing the clarinet and studying classical music at the age of nine.
He started playing tenor sax in high school, and then migrated to soprano sax. His passion for various types of music led him down an eclectic musical path. He was intrigued by the styles of jazz musicians, like Stanley Turrentine, Sidney Bichet, Johnny Hodges, John Coltrane, Sonny Stitt, Rahsaan Roland Kirk, Dexter Gordon, Cannonball Adderley, Coleman Hawkins, Sonny Fortune, Joe Henderson, Grover Washington and many others.
After I finished school, (drummer) Norman Connors recorded one of my songs, "Invitation" and then asked me to join his band. I later produced his Passion album with my colleague Jacques Burvick (Aquarium Dream).
Things just fell into place. Meadows first hit the airwaves in 1991 with "For Lovers Only", but his career really began one day in the late '80s at New York's Grand Central Station.
Meadows hooked up with numerous artists and musicians and became a well-known sideman in his own right, recording or performing over the years with Brook Benton, Eartha Kitt, Phyllis Hyman, Jean Carne, The Temptations, Michael Bolton, Angela Bofill, Will Downing, Bob Baldwin, Chuck Loeb, John Lee, among many others. In the late '80s, Meadows stretched his boundaries by becoming a member of a New York avant-garde band called the Aboriginal Music Society. In 1990 Meadows submitted a solo project to Steve Backer at Novus/RCA and was signed to a recording contract, thus marking the beginning of his solo career.
Meadows is a semi-pro cyclist, graphic artist and designer. Marion received doctorate from Wilberforce University in 2016.
He has had several commercially successful releases, considerable exposure on smooth jazz radio, and has toured internationally.

MS MONÉT
"All I ever wanted to do was something in the arts, whether it was singing, dancing, acting, whatever, I just wanted to perform all the time..." -Ms. Monét
And perform, Ms. Monét does...
Born as Conesha Monét Owens, this California – Bay Area native, was touched with the gift that only God could provide, the gift to truly move people. Given the talents of all that performing arts can give, including improv and dramatic acting, dance/choreography, topped with a 5 octave vocal range in modern and classical music, it's no wonder this "gifted" singer-songwriter, arranger, and thespian has been sought after by some of the industry's best, most diverse and accomplished artists and producers. Some include producers Walter Afanasieff, Patrick Leonard, Steve Jordan and the great Phil Spector.
"I am so excited about all that's needed to be seen and heard by the world. I say WORLD because my vision is abundant yet personal. Being able to express this to masses of people is a feeling I just cannot wait to experience... REAL MUSIC IS IN TRANSITION!" And Monét is right, with a fan base that's worldwide and continually growing; the world is definitely ready to experience the "monificence" of Ms. Monét... Critics say, "Monét shines" when she performs, she "graceful" and "exciting" channeling the class and vocal "genius" of the greats before her... With the void of the ultimate female performer being a thorn in music's side, Monét is here to finally ease the pain and she's definitely worth the wait.
---
You may also enjoy these amazing upcoming shows!
Mon Dec 12: Jose James
Mon Dec 19: Mike Stern Band
Tue-Thu Dec 13-15: Norman Brown
---