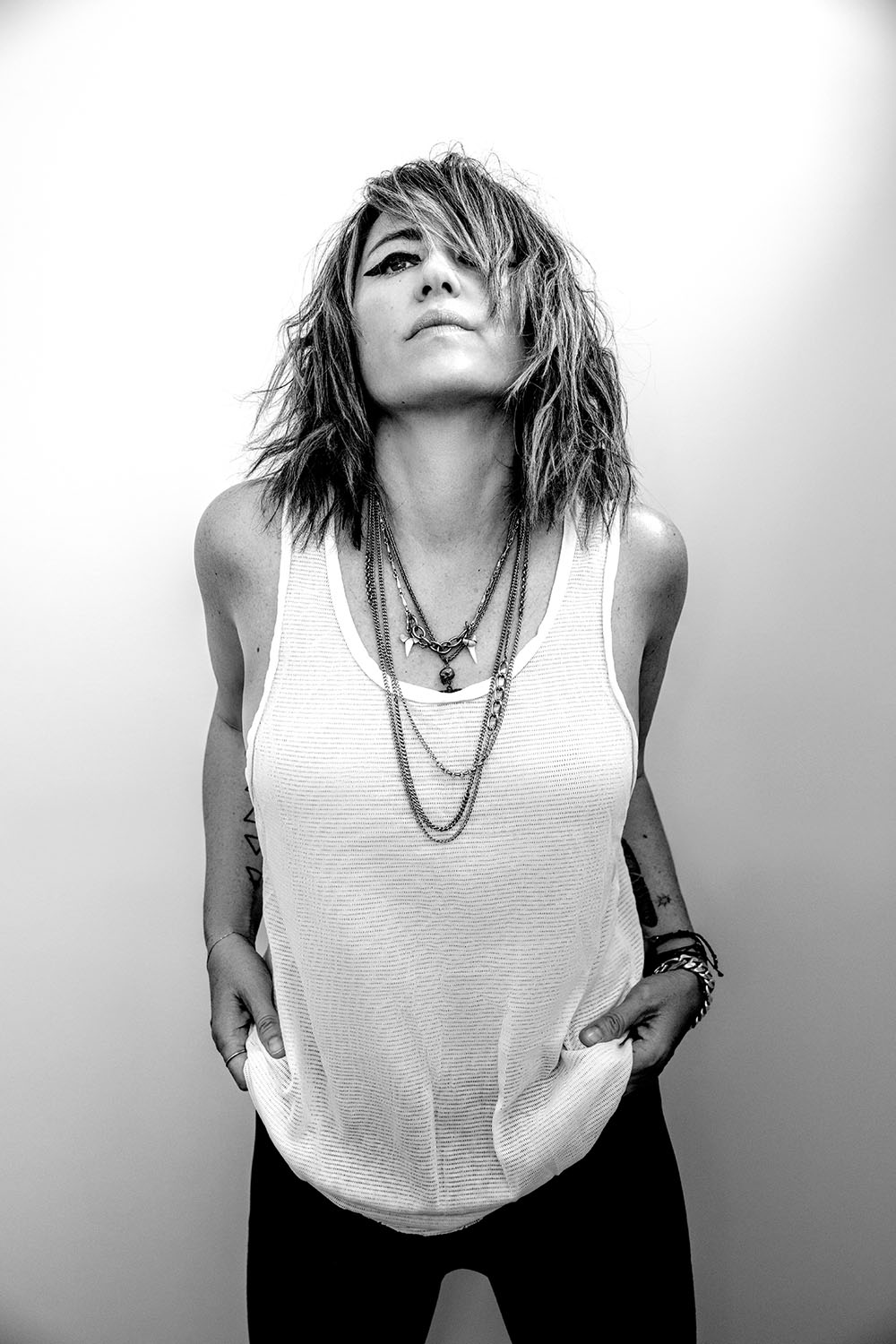 Known for her hits "Black Horse and the Cherry Tree" & "Suddenly I See"
KT TUNSTALL
June 11, 2022

Doors: 7:00 PM / Show: 7:30 PM

June 11, 2022

Doors: 9:15 PM / Show: 9:30 PM
Since scoring a worldwide smash with her debut album 'Eye To The Telescope' in 2004, which went on to sell over 5 million copies, KT Tunstall has remained at the forefront of UK singer- songwriter talent. Over the next decade, three further critically acclaimed albums followed; 'Drastic Fantastic', 'Tiger Suit' and 'Invisible Empire//Crescent Moon' in 2007, 2010 and 2013 respectively, keeping the platinum sales rolling and cementing the Scottish singer-songwriter's reputation as a major recording talent, as well as a mesmerising live artist.
Tunstall has toured the world many times over. She outsold every other female artist in the UK in 2005, won the 2006 Brit Award for Best British Female Solo Artist, won the Ivor Novello Best Song award for her huge, self-penned hit 'Suddenly I See', and a Q award for Track of the Year. She also landed a Grammy nomination for Best Female Pop Vocal Performance and lent her tunes to a host of movies and TV shows ('Suddenly I See', used in the iconic opening scene of Meryl Streep flick 'The Devil Wears Prada').
2012 and the years that followed saw a seismic shift in outlook - the loss of her father, a divorce, and a relocation to Venice Beach, California.
After a period of healing, soul-searching, and a change of scenery, 2016 hailed the arrival of the first of a trilogy of albums, the critically acclaimed UK top 10 album - 'KIN'. The trilogy evokes, separately and in sequence, spirit, body and mind. With 'KIN' being her phoenix- from-the-ashes 'spirit' album, 2018 marked the second offering of that trilogy, the 'body' album 'WAX' - released October 5th.
Speaking about her 6th studio album, Tunstall says of 'WAX' "I knew before I started writing that I wanted it to be an electric guitar record. It had to be visceral, about the physical, and the weight of that, and the obstacles of that. It's a record about human-ness, which we so often just write off as 'flaws'."
The title a nod to the viscous pungency of one of the body's natural substances. "Wax evokes colonies of bees, candlelight, the material that the first long-playing records were made of", she explains, "but more than that, wax is produced inside your own head. You unconsciously create it, and then weirdly that same basic substance has been used for centuries to make the most lifelike replicas of human beings. It has a life glow to it. It sticks to you. We have these strange, ancient connections and relationships with wax. How odd is it that the body produces all these substances from all these holes!" laughs this stoutly down-to-earth singer, songwriter and guitarist.
Lead single "The River", which was released August 23rd, opens with an arresting synth hook, before Tunstall's powerful voice enters, emotionally taking centre stage. The track builds with strong rhythmic guitar textures, exploding into an anthemic chorus. Heavy guitar riffs are central to this track capturing the dirt, grit and physicality of the album. Tunstall explains, "it's about wanting to escape the madness in the world, escaping bad relationships, and wanting to be washed clean - emancipation through nature". The single was named one of Rolling Stone's 'Songs You Need To Know'. The music video, directed by Alexo Wandael, premiered on Clash Magazine and features KT performing a sensual routine with dancer Alex Thomas.
---
You may also enjoy these amazing upcoming shows!
Wed, Jun 22: Asia feat. John Payne
Mon, Jun 27: Rick Estrin & the Nightcats
Wed, Jun 29: Lizz Wright Duo