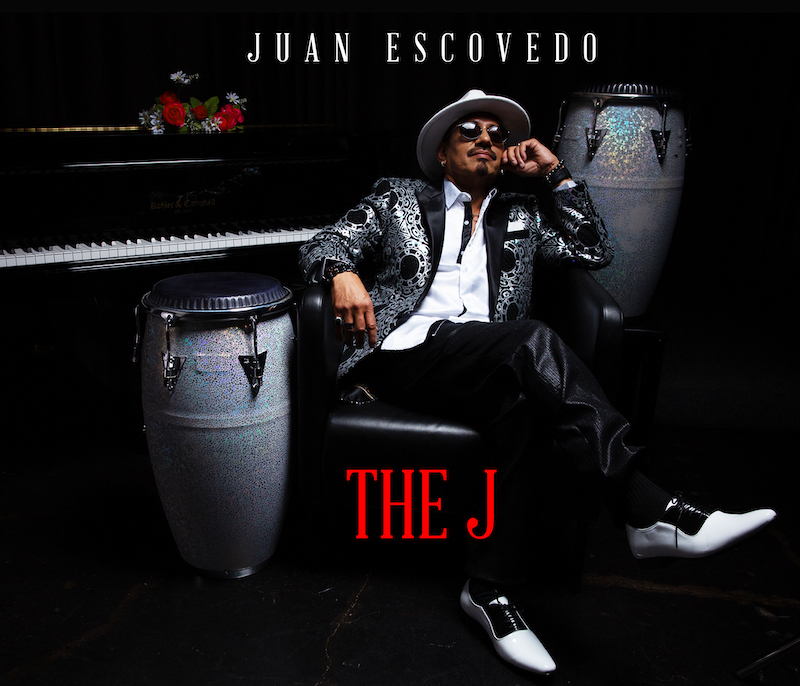 JUAN ESCOVEDO ALL-STARS : CD RELEASE
November 8, 2021

Doors: 7:30pm / Show: 8:00pm

November 8, 2021

Doors: 9:45pm / Show: 10:00pm
As a child, Juan taught himself to play bongos, congas, trap drums, timbales, percussion, and other instruments. When he turned 14, he went from studying with his father, Latin Jazz legend Pete Escovedo, to proudly performing with him.
Juan has toured, performed, and recorded with many artists, including Prince, Tony Toni Tone, Patti LaBelle, Amerie, Chingy, Jody Watley, Lou Bega, MC Hammer, Lionel Richie, En Vogue, El DeBarge, Freddie Hubbard, Barry White, Herbie Hancock, Teri Lynn Carrington, Bobby McFerrin, Tito Puente, Cheryl Lynn, Raphael Saadiq, Bobby Womack, his sister Sheila E., and still, his father, Pete Escovedo.
Juan tours, writes, and records as a solo artist. He also tours with the Pete Escovedo Latin Jazz Orchestra, and with The E Family: his father, his brother,
Peter Michael Escovedo, and his sister Sheila E. The E Family's latest CD, "Now and Forever," which features guest artists Prince, George Duke, Raphael Saadiq, Gloria Estefan, Joss Stone, Israel Houghton, and Earth, Wind & Fire, includes three songs co-written and produced by Juan.
While working on his solo CD, Juan continues to lead his own band, the Juan Escovedo Orchestra.
Juan's first solo CD, produced by his brother, Peter Michael Escovedo, will be coming out soon. Juan wrote 7 of the CD's songs with is co-writer, Michael Angel Alvarado. The CD features many special guests, including El DeBarge, Martin Kember of "Color Me Badd," Raphael Saadiq, Eddie M., and the "Queen of Percussion"–and Juan's big sis–Sheila E.
---
You may also enjoy these amazing upcoming shows!
Wed, Nov 10: The WIM Trio: Wong - Igoe - Misterka
Fri-Sun, Nov 26-28: Arturo Sandoval
Fri-Sat, Jan 7-8: Pacific Mambo Orchestra