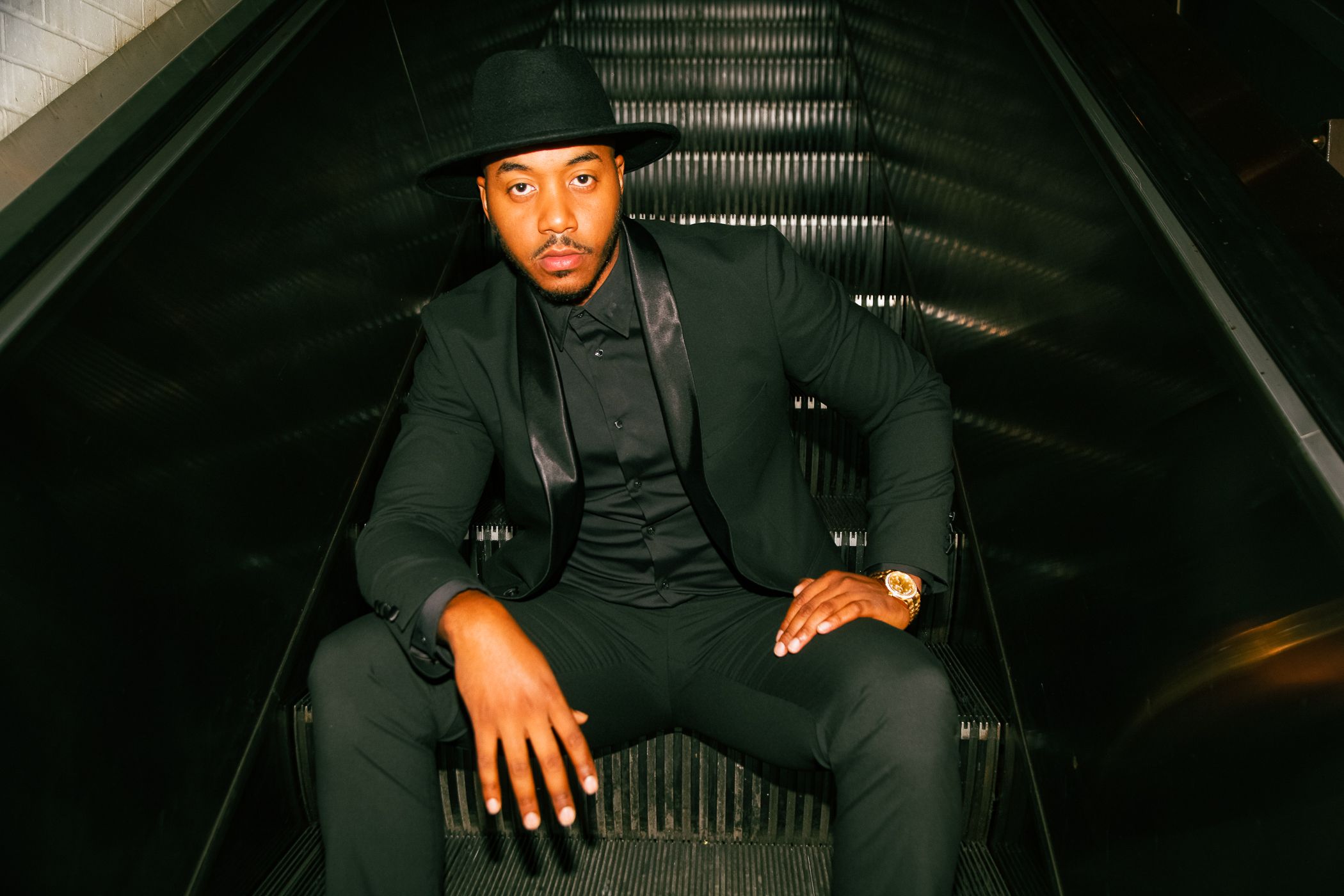 DAMIEN ESCOBAR: BREAKTHROUGH
December 6, 2021

Doors: 7:30 pm / Show: 8:00 pm

December 7, 2021

Doors: 7:30 pm / Show: 8:00 pm

December 8, 2021

Doors: 7:30 pm / Show: 8:00 pm

December 8, 2021

Doors: 9:45 pm / Show: 10:00 pm
Musician. Entrepreneur. Philanthropist. Humanitarian. Damien Escobar bears many titles and puts no limits on what more he can achieve, making him one of the most prolific figures hailing from Jamaica, Queens. And if you had any doubt about the Emmy-award winning breakout violinist, his resume, which spans nearly two decades, humbly includes billboard chart-topping albums, sold out global tours, collaborations with music legends, and more — an inspirational success story that started with Escobar playing his violin on NYC subways.
Proving his hustle, drive, passion and unquestionable talent, are the pillars that hold up his ever-expanding brand.Escobar's life, like a rollercoaster, has been full of high highs and low lows. It was just 8 year ago that Escobar hit rock bottom — facing homelessness and battling depression. But he persevered and won the war by recommitting to his music and reclaiming his spot as one of the top violinists in the world— garnering millions of fans, selling out four national and international tours, and releasing two billboard chart-topping albums.
The NAACP Image Award nominee who rebuilt his career from the ground up through grassroots movements fueled by his soulful mixtapes, now uses his platform, not only to share his music, but to make a difference in the world. His first passion project was sparked by his desire to help bridge the gap in the arts and culture sector for women and people of color. In 2018 The Gloria Gail Gallery opened its doors with a mission to diversify the arts world and enrich the community. Escobar extended that promise with planned outreach programs for youth and young adults provided by The Gloria Gail Foundation. Escobar knows firsthand that the arts are an outlet, and as a high-risk youth, he plugged into it and his life was forever transformed. Through his commitment and service to the community with The Gloria Gail Gallery and Foundation, he looks to expose underserved youth to the arts, elevate emerging artists, and celebrate established figures who's stories inspire others.
Never one to be labeled as "just" a violinist, Escobar took to playing with other notes— perfume notes. And in 2019 he released his first signature fragrance, H2H. His scent story resonated with so many, it resulted in his site crashing the day of the launch. Needless to say, his fragrance was sold out the day of its release. The sweet smell of success contributed to Escobar's plan to launch a new line, Awaken, in the fall of 2020.
While his career was on the rise, another area of his life began to decline. In 2019, the soul stringer was diagnosed with Lyme Disease and was advised by his doctors to shut down all his planned performances and projects. The disease nearly paralyzed him, but his passion for all his initiatives helped him fight through the pain. Combatting Lyme Disease was just another chapter of his story, and now his life will always be dedicated to spreading awareness to others on how to prevent the disease.
From rebuilding his career to restoring his health, Escobar's past allows him to connect with his audience in a truly personal and authentic way. He does so through his music, live performances, transformative work with his nonprofit organization, and initiatives like "I Thought it was Just Me" podcast — a podcast designed to spread positivity and break down stigmas surrounding mental health issues. No part of his life story has been wasted, Escobar takes every success and failure to inspire others. And in 2020, the artist and entrepreneur has a clear vision for the next steps in his career, as he'll release three musical projects including a highly anticipated Christmas album, and will kick off his "Breakthrough," an empowering musical event that will motivate individuals to speak their truths to transform their lives. Many can learn from Escobar's emotional journey— that when life serves you the lowest of lows, you have to think, believe and strive to achieve the highest of highs.
Follow Escobar on social media to continue his story. From there, doors that were once closed, became a little easier to push open; affording Damien opportunities to tell his inspiring story to publications like People Magazine and Huffington Post; make appearances on local and national news including "The Today Show"; serve as a guest on radio broadcasts; and even accept invitations to perform at notable events such as Oprah Winfrey's "The Life You Want" tour. Back in the spotlight, Damien decided this time around he would do more with his visibility and began his entrepreneurial walk by penning and self- publishing his very first children's book, "The Sound of Strings"; building his very own line of custom designed violins; and establishing partnerships to develop a wine line, perfume and fragrances, and a non-profit organization that would include a music program for children.
Motivated by his past and grateful for his fans and future, Damien went on to release his second album, "Boundless." Growing into a self-conscious artist with more than a mission to make good music, Damien sought to inspire change and spread positivity by sharing uplifting messages and telling unfiltered personal stories to sold-out arenas across the world during his second tour. Though he's achieved more than he could have imagined after pulling himself up by his bootstraps and kick starting his solo career-- Damien Escobar's story isn't over. The breakout artist has partnered with Mitsubishi and is now the face and sound of their latest campaign; he's releasing new music and videos set to air on major broadcast channels; and, the world famous violinist, continues to build his brand centered around making an impact and inspiring social change. Stay tuned, there's more to come.
---
You may also enjoy these amazing upcoming shows!
Thu-Sun, Dec 9-12: Tony! Toni! Toné!
Fri-Sun, Jan 14-16: Lalah Hathaway
Thu-Sun, May 19-22: Goapele