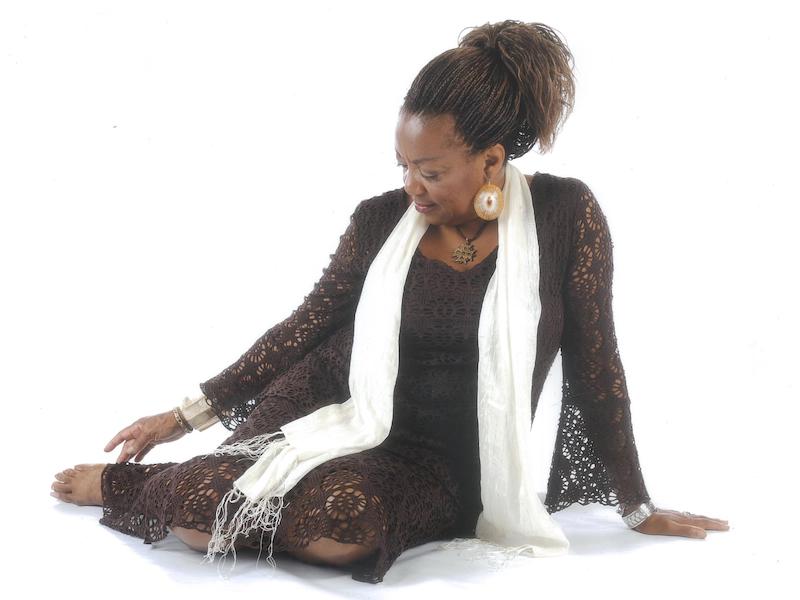 Mon January 16, 2023
Annual Martin Luther King Jr. Day Celebration!
AZURE MCCALL TRIO & SPECIAL GUEST
Doors: 7:30PM Show: 8:00PM
Tammy Lynn Hall -piano
Curtis Lundy - Bass
Jeff Minnieweather- drums

Azure McCall, storyteller
Hawaii's first lady of jazz is a multi-award winning vocalist.
She is heir to the vocal tradition of Sarah Vaughn, Carmen McRae and Ella Fiitzgerald.
her warmth and sense of humor fuel every interpretation.
After releasing her first CD 'Body and Coul' she was asked by the great bassist, once married to Ella Fiitzgerald, to be his vocalist on tour. His band consisted of Geoff Keezer, Kareem Riggins, Joe Lovano, Nicholas Peyton an of course, Ray Brown. She accepted and it began an incredible jazz journey, school was in!
Soon after Azure, became the first singer for The Freddy Hubbard Band.
Azure performed for two years with the great Frank Morgan.
Azure has recorded three CD's "Body and Soul", "Harlem Notcurne" and "The Gift." Master pianist Tennyson Stephen, drums Jess Gopen, Bruce Hamada, bass and Jim Howard, on additional keyboard. Her third CD included, drummer Vinnie Colaiuta, bassist Alphonso Johnson, guitar Phil Upchurch.
Asked by Dizzy Gillespie to join him at what turned out to be his last the Monterey Jazz Festival was an "aw" moment in my music career
in 2008 President Barack Obama asked her to perform at his pre-election party. that's why he won Azure says, (smiling)
Azure became the 'jazz diva' for celebrity and royal carribbean cruises, where she traveled to and performed in more than 50 countries.
Azure is excited, to return home. to her place of birth, Berkeley, California, and give back to her community in Oakland and Berkeley, teaching at the Oakland Public Conservatory of Music and the Jazz School in Berkeley.
---
You may also enjoy these amazing upcoming shows!
Tue-Wed Jan 17-18: Davina & The Vagabonds
Fri-Sat Jan 20-21: Najee
Thu-Fri Jan 26-27: Fred Hersch and Esperanza Spalding