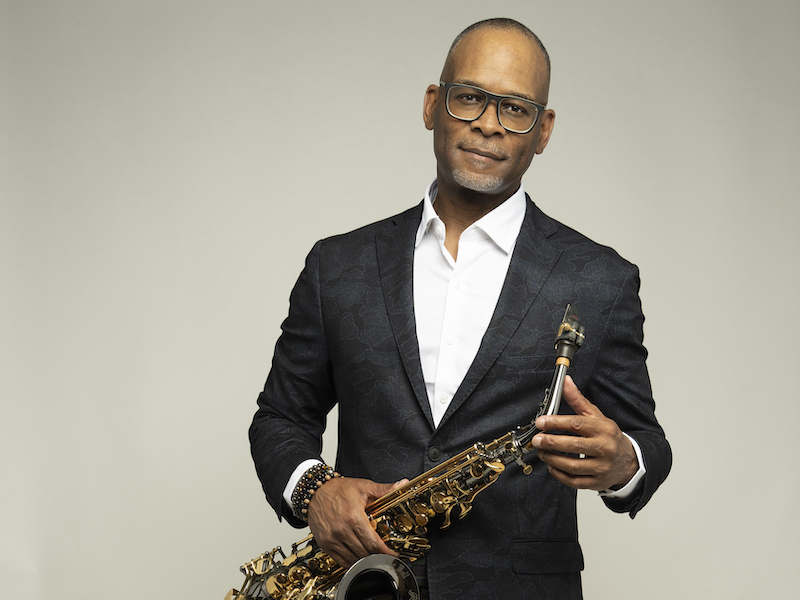 Wed September 28, 2022
A SMOOTH JAZZ EVENING WITH ANGELO LUSTER
Doors: 9:45 PM Show: 10:00 PM
"A rose sprung from a rock" are the words critics use to describe Oakland, California native Angelo Luster, a saxophonist whose music invites the listener to embark upon a unique spiritual journey. You will without a doubt be enraptured by the emotion conveyed through his rich soulful sound, birthed from the union of contemporary gospel and the west coast jazz movements.
Luster received a scholarship to Grambling State University where he achieved the position of featured saxophone soloist. He also earned the honor of being spotlighted with such artists as Boyz II Men. He was favored as one of the top college musicians of America and chosen to play in the All American College Marching Band by the Walt Disney Company in 1993, and the Company's All American Jazz Band in 1994. Luster spent his summers playing in big bands behind such greats as, Rosemary Clooney, Mercer Ellington, Maynard Ferguson, Diane Schurr, Della Reese, Billy Taylor, Joe Williams, and other seasoned performers. After obtaining his Bachelor of Music degree from Southeastern Louisiana University in 1996, Luster returned home and began to perform internationally with St. Gabriel's Celestial Brass Band.
Luster was voted Best Male Jazz Artist of 2005 by Urban Gospel Industry Awards. He was also nominated for Best Jazz Artist and Best Gospel Artist by The Sounds of Soul Black Music Awards. Angelo was honored by the American Gospel Music Awards as Jazz Artist of the Year 2006 and in 2007 winner of the Bay area Black Music Awards " Best Gospel Musician".
Angelo works with some of his favorite musicians in the industry on his new single " Breakthrough", produced by Bamrock City Productions. The tittle cut "Breakthrough" will take you on a journey that highlight his melodic compositions and his signature sound. Featured musicians include: John " Jubu" Smith ( guitar w/Maze) and Tyries Rolfe award winning producer and string arranger. His New CD " Breakthrough"' will be released February 2019. The latest single from this upcoming CD is "Common Threads" , release date October 2nd 2021. Angelo has performed with Maysa, Kenny Lattimore, Frank Mccomb.
---
You may also enjoy these amazing upcoming shows!
Thu Sep 29: Grace Kelly
Mon Oct 10: The Peet Project
Sat-Sun Oct 15-16: The Bad Plus