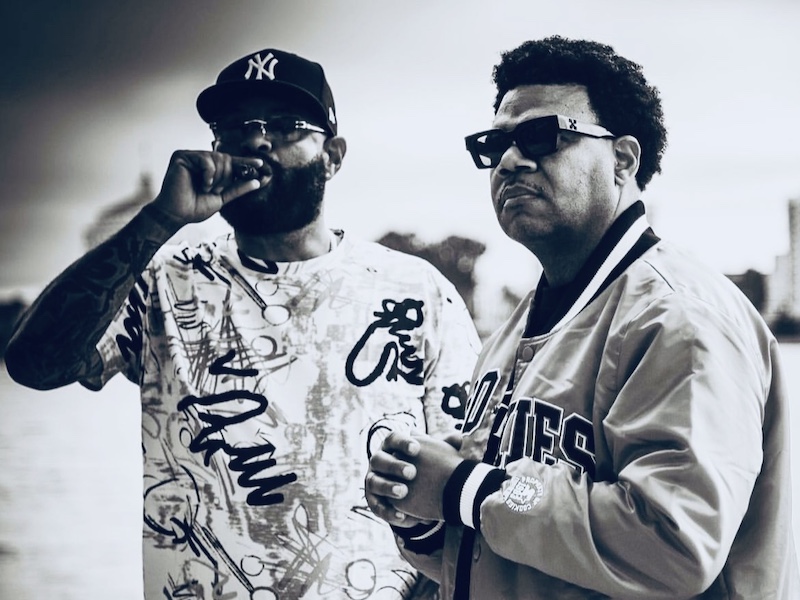 With Special Guests Kev Choice & Music Museum (DJ Toure' & DJ D Sharp)
theWALL PRESENTS: THE DELINQUENTS WITH A LIVE BAND
November 30, 2023

Doors: 7:30PM / Show: 8:00PM

Sold Out

$50 adv / $65 dos / $89 Premier

November 30, 2023

Doors: 9:45PM / Show: 10:00PM
The Delinquents, a legendary hip-hop group hailing from the vibrant streets of Oakland, California, have been setting the West Coast rap scene ablaze for decades. Comprising members G-Stack and Vidal (V-White), they've carved their own path through the industry, delivering raw and unapologetic lyrics that resonate with their devoted fan base.
Emerging during the early '90s, The Delinquents were instrumental in shaping the distinctive sound of Bay Area hip-hop. With their signature beats and lyricism, they've consistently captured the essence of Oakland's diverse culture and urban life, making them true ambassadors of the city.
Over the years, The Delinquents have released a slew of influential albums and singles, including classics like "Outta Control," "Smooth Getaway," and "Town Business." Their music embodies the struggle, resilience, and triumph of Oakland, drawing listeners into the heart of the East Bay.
In 2023, The Delinquents are back with a new album called "Authenticity", setting the streets ablaze all over again with a more mature sound; a testament to having lived some. Someone said "yall should do that album live". Live music, you say? Legends, you say? Enter Yoshi's. Live music, legendary, iconic; a perfect pairing.This show promises to be a celebration of their enduring legacy and a showcase of their newest tracks that continue to reflect the pulse of the city they call home.
Join The Delinquents for a night of unforgettable music, as they continue to carry the torch for Oakland hip-hop and remind us all that their unique brand of storytelling and beats are here to stay. Don't miss out on this historic performance!
Follow The Delinquents on their journey through Oakland's music scene and beyond. Stay tuned for new releases, merchandise, and updates by visiting their official website and social media channels. The Delinquents are more than just a hip-hop group; they are a living testament to the power of music and the spirit of Oakland.