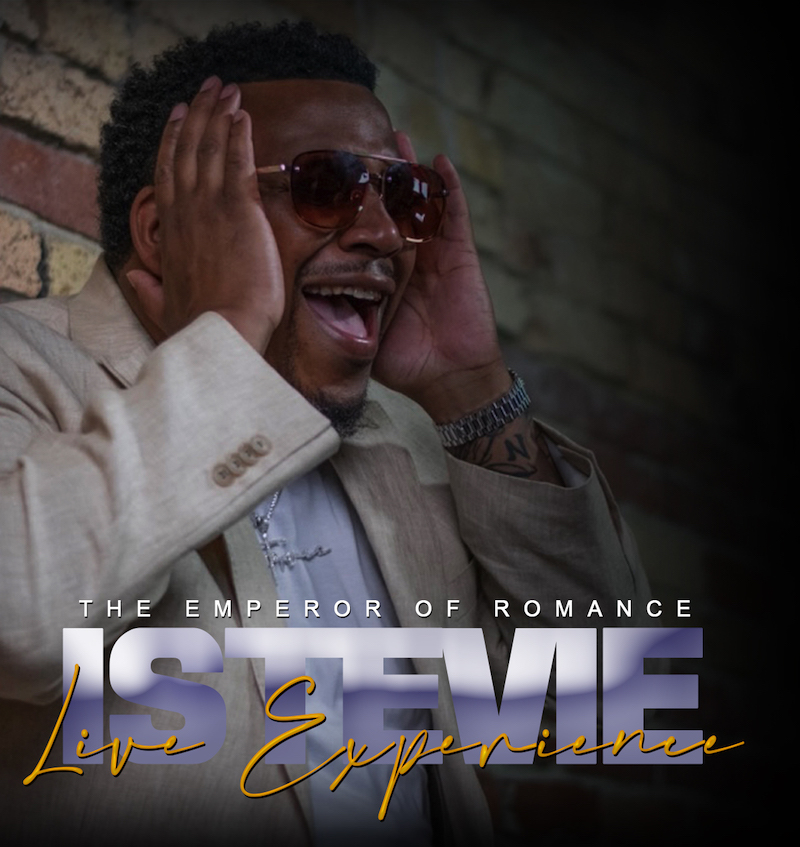 Mon November 27, 2023
The Emperor of Romance
iSTEVIE MUZIK PRESENTS: THE iSTEVIE EXPERIENCE
Doors: 7:30 PM Show: 8:00 PM
iStevie is a Billboard Charting Producer / Singer / Songwriter, born and raised in Oakland California. iStevie began singing at the young age of 5 years old in Church and at Family gatherings. During iStevie School Years iStevie performed at various local talent shows, school events, and was the winner of The San Francisco Talent Showcase. In recent years iStevie has performed at The House Of Blues Los Angeles ,San Diego, The Annual City Of Oakland Black History Celebration and various club throughout the Bay Area.

iStevie has shared the stage with well known artists such as, Music Icon Pattie Labelle, R&B Soul Singers Case, Carl Thomas, Goapele, Confunction, Lenny Williams, Toni Tony Tone, Ginuwine, Lyfe, Ready 4 The World, Dave Hollister & The Ohio Players. We'll known Hip Hop Artist such as E40, Lil John, Too Short, The Ying Yang Twins & KRS 1. iStevie performed with Multi Platinum Hip Hop Super Group Digital Underground at the world famous Cow Palace, iStevie was the headliner at The Hard Rock Cafe Center Strip Las Vegas, V Live South Beach Miami, and at the annual Bahamas Beach Party.

iStevie is a self taught Vocalist, Songwriter, Producer, Graphic Designer, and Videographer, with a Degree in Multi Media Communication. iStevie wrote and produced on his 8 Studio Albums, "It's Just Me" "The Other side Of Me" "Ready 4 Love" "Pleasure Is My Business" "Back 2 Love" "My Therapy" "The Bedroom Soundtrack" and Most Recent Album "Pure Love" . Now moving into the role of Movie Writer/ Director, iStevie will drop 2 movies in 2023 titled "Open Mic" and "My DNA" iStevie was crowned 2018 Northern California (NCEM) Male R&B Artist Of The Year, and Also 2017 Bay Area (BAMA) Best Male Performer Of The Year. A Barber by trade iStevie is the owner of Recording Studio @iStevie Muzik Land. iStevie lives by the motto.