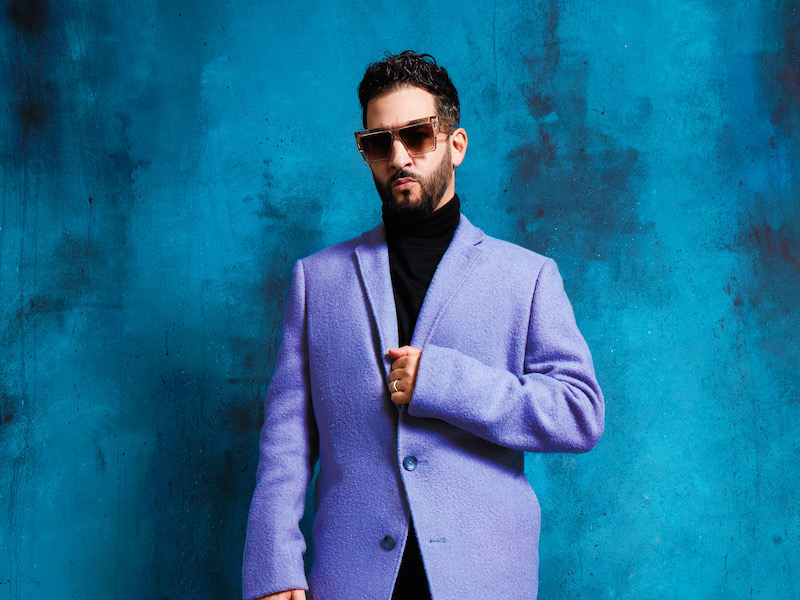 MONDAY MAY 29 SHOW ADDED BY POPULAR DEMAND!
JON B
May 26, 2023

Doors: 7:30PM / Show: 8:00PM

May 26, 2023

Doors: 9:45PM / Show: 10:00PM

May 27, 2023

Doors: 7:00PM / Show: 7:30PM

May 27, 2023

Doors: 9:15PM / Show: 9:30PM

May 28, 2023

Doors: 6:30PM / Show: 7:00PM

May 28, 2023

Doors: 8:45PM / Show: 9:00PM

May 29, 2023

Doors: 7:30PM / Show: 8:00PM
MONDAY MAY 29 SHOW ADDED BY POPULAR DEMAND!
---
Jon B is a consummate artist, an accomplished musician and noted songwriter and producer with several gold and platinum records under his belt. His is a richly textured body of music, a testament to one man's love for all things soul.... His beginning was seasoned by early influences including Duran Duran, Inxs, Marvin Gaye, Michael Jackson, Babyface, Prince and Sade, he spent the summer after high school writing, producing and recording 40 incredible songs and began making his rounds to all major record labels. Within a few months, he'd met Kenny "Babyface" Edmonds and his wife, Tracy Edmonds, who were interested in signing Jon to their label imprint, Edmonds Record Group (formerly Yab Yum). The relationship between Jon and Edmonds Record Group immediately bore fruit. His debut album "Bonafide" went platinum and he was nominated by the Grammys for Best Pop Collaboration with Vocals for the single, "Someone to Love." His sophomore effort "Cool Relax" also went platinum and earned him multiple Billboard Music Award nominations including Top R&B Artist, Top Hot R&B Single for "They Don't Know/ Are U Still Down," Top Hot R&B Singles Artist and a Soul Train Music Award nomination for Best Male Single. "Are U Still Down" featuring the legendary Tupac Shakur collaborating with Jon in the studio, before his death in 96. .Jon also solidified his production sound with a collaboration with Jay Z and Coko (from SWV) featured on the "Hav Plenty sound track. Continuing to produce his third album "Pleasures U like" featuring some of R&B and Hip Hop's heavy weights, Faith Evan's, Nas, Az, and Cuban Link, as well as the successful single "Don't Talk" which Jon wrote and produced himself. His appreciation for the music and the culture allowed him to have innovative ideas and express his influence in many genres of musical styles, R&B, Hip Hop, Rock, Reggae/Dance Hall, and Jazz... following the versatile styling's of his previous album's. " I am not an artist who can be pinned down to one sound or style". "You can't put me in a box that I can't break myself out of, by just making the style of track that I'm vibing to and writing a great song to it, no limitations...". Jon later went on to write and produce records for Luther Vandross ( "Grown Thangs"), Toni Braxton ( "In the late of night" ), also songs for Gina Thompson, Color Me Badd, Az Yet, as well as remixing Michael Jackson's "You Are Not Alone". "Stronger Everyday" Jon's fourth release was another gem of an album full of amazing track's and collaboration's with Hip Hop legend's like Scarface , Old Dirty Bastard, and Bennie Man. Jon scored a top ten video on the U.K. MTV/ TRL Top Ten with the song "Everytime (remix featuring Beenie Man) Jon co-produced with Just Blaze. In 2008 he released "Helpless Romantic" Keeping the tradition alive of the classic R&B sound that captivates. This album was more self-contained with few collaborations but atmospheric, romantic songwriting. This album was Jon getting back to the basics of writing, producing, and singing. The project was widely over looked due to the lack of promo/video or tour. Impressively enough Jon's loyal fan's supported the single "Ooh so Sexy"feat Paul Wall to #11 on the R&R charts 2012 Comfortable Swagg was the first release on Jon B's label Vibezelect Inc with Singles Only One and Comfortable Swagg being picked up by Centric and VH-1 Soul, MTV Europe,Urban blogs stateside and UK. Jan 2013 Jon B releases B-Sides Collection debuting #5 on iTunes Soul Album Charts B-Sides Collection features 23 unreleased tracks from 2001-2012 "With every album 40 to 50 songs are cut and here are some that didn't make the cut but have remained classics I feel the fans deserve to have a glimpse into all the B-Sides that complete Jon B ."

2019-Jon brought duet with Donell Jones entitled, "Understand" (Video: https://youtu.be/IWbhZGzZvdM). His follow up single "Priceless" premiered on BET's new hit series, "Games People Play", starring Lauren London, Parker McKenna Posey, Sarunas J. Jackson and executive produced by Tracey Edmonds.
2019 Also brought Jon B's first Collab with shoe designer Jessica Rich Golden Souls are currently avail at jessicarichcollection.com
2020-Brockhampton Sugar Remix Feat Dua Lipa, Jon B, Ryan Beatty
---
You may also enjoy these amazing upcoming shows!
Thu-Fri Jun 15-16: After 7
Sat-Sun Jun 17-18: Maysa
Fri Jun 23: J. Holiday