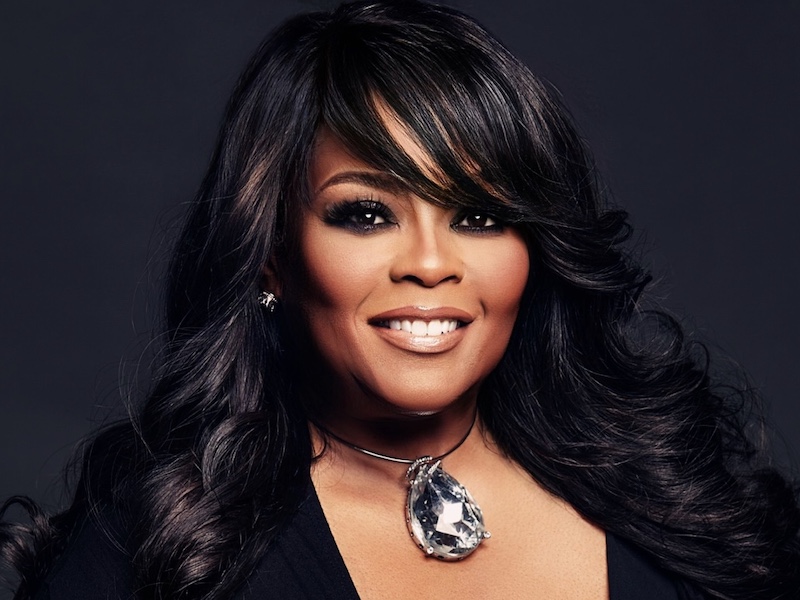 Jazz/Soul songbird known best for her work with Incognito
MAYSA
June 17, 2023

Doors: 7:00PM / Show: 7:30PM

June 17, 2023

Doors: 9:15PM / Show: 9:30PM

June 18, 2023

Doors: 6:30PM / Show: 7:00PM
MAYSA is the kind of singer who takes hold of a song and enraptures her audience in the palm of her hands, as she delivers lyrics, phrases, melodies and harmonies in a way that only she can. Blessed with an instantly identifiable honey-toned mezzo-soprano and an undeniably brilliant and magnetic stage presence, MAYSA's alluring vocals, candor, honesty, humor and purity as an artist make her a rarity in this business. Having collaborated with everyone from Stevie Wonder to Incognito, Angela Bofill, Will Downing and Jonathan Butler, MAYSA can hang with the best. It is no wonder she was the recipient of many awards for her work, including Soul Train's first Centric Award in 2009, and her first Grammy nomination for Best Traditional R&B Performance for her remake of Nancy Wilson's "QUIET FIRE" in 2014, and 7 female Vocalist of the Year Readers Choice Awards from SoulTracks.com.
The Baltimore native, who grew up in a loving household with amazing parents, is proudly the mom of one son, Jazz, who was born prematurely at 25 weeks while she was on tour with Incognito in 1999. Jazz has recently graduated college with honors and is an esteemed member of Phi Theta Kappa. He is a Photographer, Videographer and Music Producer.
MAYSA started her career singing background vocals as a part of Stevie Wonder's WONDERLOVE shortly after her graduation from Morgan State University in 1991. At that time Mr. Wonder was working on the soundtrack for Spike Lee's movie, Jungle Fever. Months later, she auditioned over the phone to win her place as LEAD Vocalist for British Jazz Funk band ,INCOGNITO. After four years of touring with them, she was offered her first solo record deal, and in 1995 released her 1st album entitled MAYSA.
Seven years ago (March 2016), MAYSA launched what is known today as her MAYSA's Kitchen Karaoke Sundays (#MKKS) on Facebook Live, where she performs, cooks, interviews and performs with invited artists to entertain thousands of people each week as a thank you for her long and successful career.
In 2018, MAYSA became the owner/founder of her own record label, BLUE VELVET SOUL RECORDS. The company has released 8 singles, YOU ARE NOT ALONE, IT'S GONNA BE ALRIGHT, LOVIN' YOU IS EASY, and SOFT WORDS, MAKE SURE YOU'RE SURE, and JUST STAY,WHATEVER, and I DON'T MIND.
To celebrate her first record printing, MAYSA designed a commemorative blue velvet box set with those 4 singles as an EP called THE FAB FIRST FOUR, in January of 2021.
MAYSA released a Double Single, MAKE SURE YOU'RE SURE & JUST STAY, on Valentines Day, 2022, and a third single, "WHATEVER", was be released on October 11,2022, and her latest single, I DON'T MIND ( written by her longtime mentor and friend Jean Paul "BLUEY" Maunick of Incognito, will launch her highly anticipated 14th solo album entitled, "MUSIC FOR YOUR SOUL," slated for release in March 2023.
---
You may also enjoy these amazing upcoming shows!
Thu-Fri Jun 15-16: After 7
Fri Jun 23: J. Holiday
Fri-Sat Jun 30-Jul 1: Chante Moore