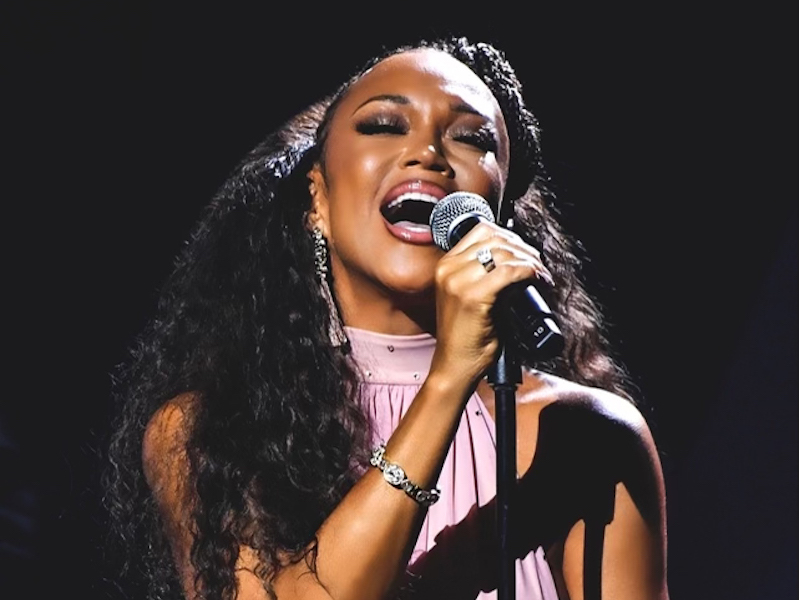 GRAMMY©-nominated & critically acclaimed R&B songstress
CHANTE MOORE
June 30, 2023

Doors: 7:30PM / Show: 8:00PM

June 30, 2023

Doors: 9:45PM / Show: 10:00PM

July 1, 2023

Doors: 7:00PM / Show: 7:30PM

July 1, 2023

Doors: 9:15PM / Show: 9:30PM
Chante Moore is on a mission!
The award-winning singer, songwriter, and producer who served up countless hits to fans throughout the years has a whole new outlook on life; and she is ready to share her inspiring story with the world through new music and live stage performances.
Known for capturing the highs and lows of love through her songs, Moore continues to create music that speaks to the soul and her gifts extend far beyond the recording studio. "The music I write and perform are chronicles of my life. When I'm happy, I write about it. When I'm sad, I write about it. It really is a map of my life's journey" she said.
Her latest music and stage performances are sure to strike a chord with loyal adoring fans and garner a brand new following; demonstrating she is one of the few artists whose infectious appeal is as timeless as her talent. "I think it's about staying authentic and not being afraid to take risks. Knowing who I am and sharing that knowledge is really important to me right now."
In 1992, Moore exploded onto the R&B music scene with her certified gold debut album, "Precious". Since then, she released more than 20 chart-topping singles, 7 full- length albums and collaborated with with some of the most prolific artists who ever lived, including Prince, Babyface and The Isley Brothers...to name a few.
Recognized as a Grammy Nominated singer, Chante received countless awards and accolades throughout her career and contributed to the soundtrack of so many people's lives and a few blockbuster films to boot. Her autobiographical, self-help book "Will I Marry Me?" released 2014 explores some of her life's challenges yet leaves the reader inspired.
Her seventh full-length album "Rise of the Phoenix" dropped in 2017 and includes the hit single "Real One". That same year, Chante released her holiday album "Christmas Back To You". The collection contains classic Christmas standards like "Please Come Home For Christmas" as well as several brand-new offerings including "Every Day's Like Christmas".
"When you see me perform, you will always hear love songs. You will always get lush, beautiful and intricate harmonies. You can rely on the music being positive even if it's about heartbreak" Chante says. "To sum it all up, no matter what, you can always count on getting the best of me.
Love, Chante
---
You may also enjoy these amazing upcoming shows!
Wed & Fri Jul 5 & 7: Tommy Davidson