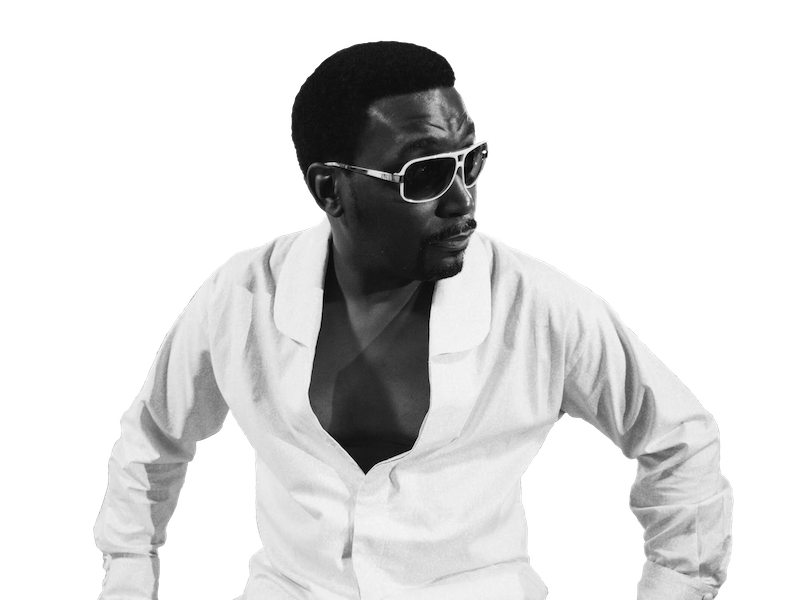 GRAMMY©-winning rapper known for outstanding lyricism
BIG DADDY KANE
March 25, 2023

Doors: 7:00PM / Show: 7:30PM

March 25, 2023

Doors: 9:15PM / Show: 9:30PM
Big Daddy Kane is an American rapper and songwriter, who captured the love of millions of fans, in the Golden Era of Hip-Hop. The Brooklyn native is known for outstanding lyricism, showmanship, and fashion, opening the doors for the cultural context of other emcees like The Notorious B.I.G. and Jay-Z.
A true legacy artist, he made history as the first rapper to ever hold two sold-out, all-female attended shows in the world-famous Apollo Theater, filling the show to its rafters.
In 1987, Kane started his musical career as an artist signing to Cold Chillin' Records and becoming a member of its Juice Crew. After releasing his hit debut single "Raw," he took the main stage in rap music becoming one of the most sought-after and respected emcees of his generation. The dexterity of his flow and his constant instance as an artist to push revolutionary boundaries in the genre have cemented him as a legend – for almost four decades.
As a member of the Juice Crew, Kane helped pen hit records for various members and shape the sound that would make them the most powerful rap collective of its time. Their hit song "The Symphony," produced by Marley Marl and also included Craig G, Master Ace, and Kool G Rap, is the quintessential posse cut – defining a trend group emceeing.
Both of his first two albums, Long Live The Kane and It's A Big Daddy Thing, were certified gold by RIAA, selling over 500,000 units in a time before CDs, streams, social media, and extremely limited radio play.
His debut offering gave fans the classic jams, "Ain't No Half Steppin," "Set It Off," "Just Rhymin' with Biz," and the aforementioned "Raw." His second full-length project, which debunked the proverbial sophomore curse, produced tracks such as "Smooth Operator," "Warm It Up," and the Teddy Riley-produced classic "I Get The Job Done."
"Smooth Operator" hit Billboard's Rap #1, a feat that would put him on the radar of pop music superstar Madonna (who featured the sex symbol in her "Sex" book).
Kane's third album Taste Of Chocolate featured songs like "Hard Being The Kane" and "All Of Me," a duet with the late great Barry White first demonstrated the rapper's affection for soul music and was the precursor of his career for his melding of live instrumentation with his feverous rap style.
Additional albums were 1991's Prince Of Darkness, 1993's Like A Job For..., 1994's Daddy's Home, and 1998's Veteran'z Day.
The chart-topper has been featured on the soundtracks of for films like Lean On Me ("Lean On Me"); Juice ("Nuff Respect"); Mo Money ("A Job Ain't Nothin' But Work"); and Colors ("Raw").
A rappers' rapper, Kane has been invited to collaborate with fellow prominent acts like Public Enemy and Ice Cube on the single "Burn, Hollywood Burn," with Heavy D on the single "Don't Curse", with UGK on "Next Up", and Busta Rhymes on the remix of "Don't Touch Me."
Musical icons like Patti LaBelle have tapped him to rap on her certified gold single "Feels Like Another One" and producer Quincy Jones plucked him to star on the multi-platinum masterpieces Tribute To Birdland and Back On The Block, where he was featured on the title track.
His distinctive baritone voice has been heard as the narrator of the critically acclaimed documentary film Notorious and TV One's Being.
An abridged listing of Kane's big screen credits includes the films Posse, Meteor Man, Dead Heist, Brown Sugar, Gunmen, Exposed co-starring Keanu Reeves, and Movie Madness co-starring Lorenzo Lamas.
The Bed-Stuy hometown hero currently has made appearances on Law & Order SVU, a short film entitled Stomach People, and a 2021 TV One release, Bad Dad Rehab 2.
His career has yielded him a GRAMMY Award, a VH1 Hip-Hop Honors Award, and countless Lifetime Achievement Awards and has been inducted into the Long Island Hall of Fame, the Brooklyn Walk of Fame, the Key to Brooklyn, and also inducted into the North Carolina Hall of Fame, after making the southern state his home.
One of the crown jewels in his artistry crown is his battle against his life-long friend, KRS-1 on the Verzuz stage. A battle of two lyrical miracles, after being considered two of the best emcees to ever grab a mic, their contest made history as the first of its kind to max out the Barclay Center, the arena smack in the middle of where it all started.
---
You may also enjoy these amazing upcoming shows!
Sat-Sun Apr 1-2: Loose Ends feat. Jane Eugene
Thu Apr 13: Mario Hodge & Urban Legends of Stand Up
Tue-Thu May 2-4: Avery*Sunshine