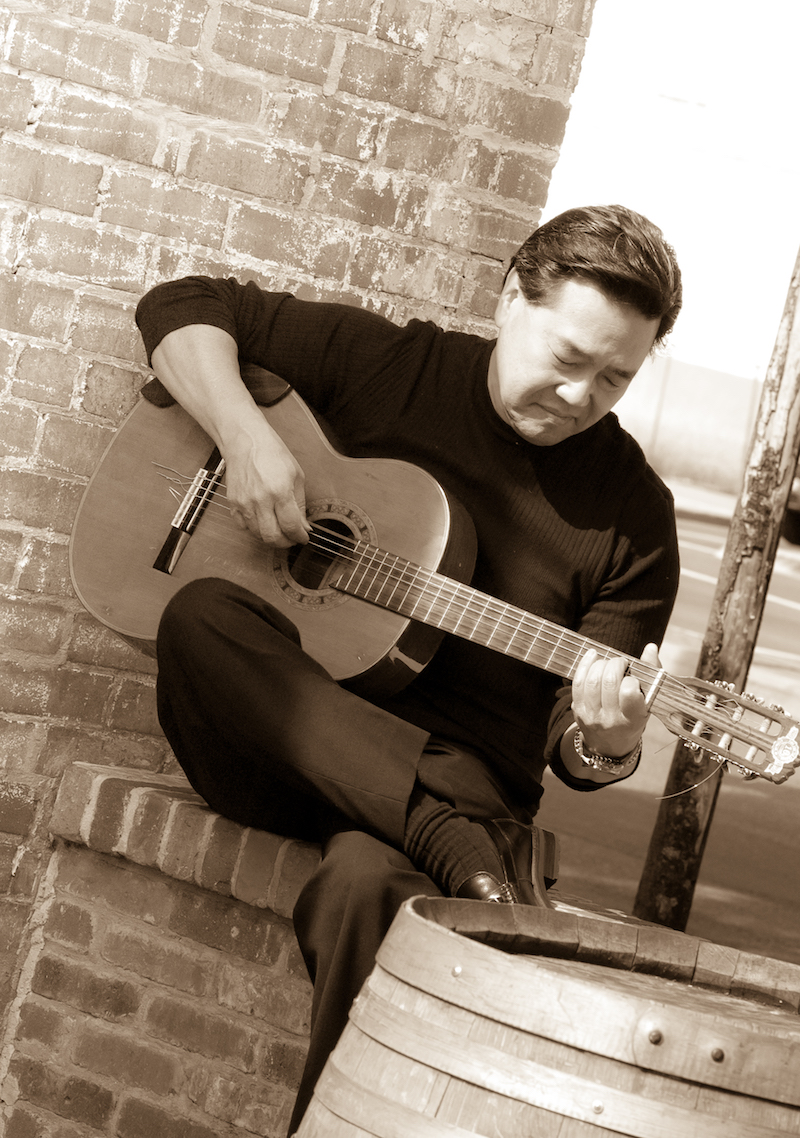 Sun April 25, 2021
ROBERT SAKOGAWA (free during dinner)
Doors: 5:30PM Show: 6:00PM
While dining in the restaurant, enjoy the music of:
ROBERT SAKOGAWA
Robert Sakogawa's journey as a guitarist has spanned 44 years and crossed diverse genres of music styles.
Originally trained as a classical violinist, his attention in early adulthood was captured by the rising popularity of rock and folk music of the late '60.
Soon after taking up the guitar, the advent of jazz-rock fusion came to the forefront and influenced Robert's direction in further pursuit of the instrument.
Originally from Southern California, Robert and his family have been in the Bay Area for over 20 years.
During that time, Robert has had the pleasure of performing with musicians from all genres, including Latin jazz, rock and standards.
Robert can usually be found in the Tri-Valley area wineries and restaurants performing solos or with duos and bands, although other opportunities have taken him from the Peninsula, to the wine country and the central valley.