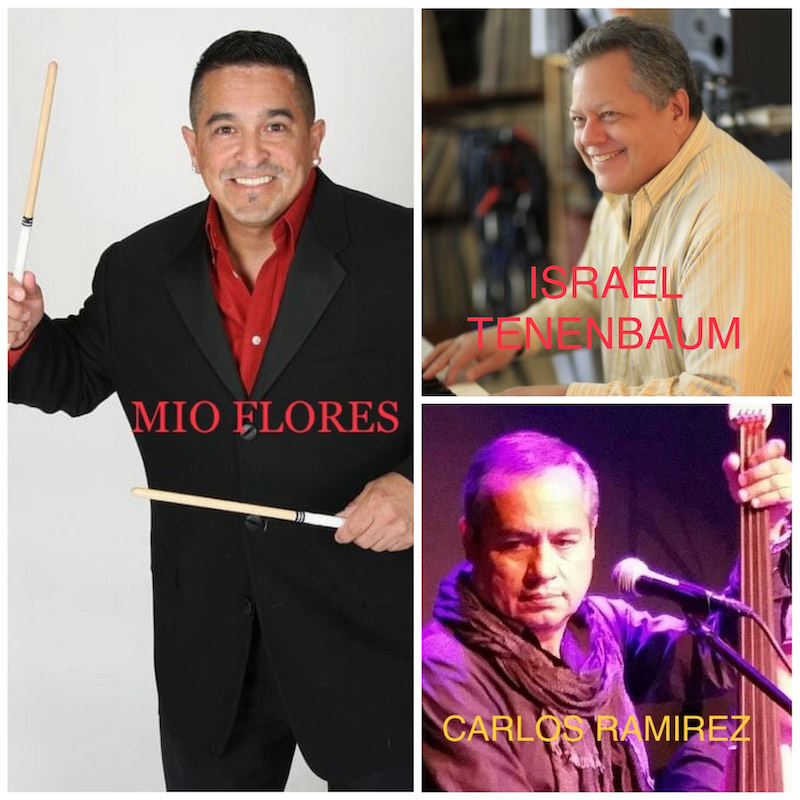 Tue July 6, 2021
MIO FLORES TRIO (free during dinner)
Doors: 5:30PM Show: 6:00PM
While dining in the restaurant, enjoy the music of:
MIO FLORES TRIO
Mio Flores, Pocket Percussionist, Born and raised in the Musical melting pot of Oakland California, Has been performing on stage since the early age of eight years old. Throughout his career he's had the opportunity of Playing Percussion ,Performing and Working with headliners such as, The Whispers, Pete Escovedo, El Chicano, Confunkshun, Carlos Santana, and many more. Being in the music industry. As long as he has, he's worn hats as a Band Leader, Emcee/Host, Musical Director, and Production manager. He's had the pleasure since 2015 as an Artist with Elevate Oakland, non-Profit as a hand drumming instructor with The Oakland Public Schools, presently at McClymonds High School.
Mio's had the pleasure of playing with many Artists,Bands and Musicians creating a network of Go-To musicians. Which at a moments notice can be called upon as fine musical chemistry for any type of musical genre and venue. Having a a good ear and a natural gift of Playing Percussion for different music styles such as Latin, Salsa,Jazz, R&B, Funk, Rock, Pop,Disco and Latin Rock…. Mio has reached a mark that many musicians seek throughout their career, which is Musical Diversity.
Israel Tanenbaum - Puerto Rican pianist, producer, arranger and composer; has produced over 700 songs and performed in more than 100 recordings that earned several Platinum and Gold records. A recent arrival to the Bay Area, Israel is currently focused on his new solo artist album (dropping October 2021) and producing a compelling album to highlight some of the Bay's greatest Latin artists. Roberto Roena, Batacumbele, Marvin Santiago, Pete Escovedo and Tito Puente Jr, are a few of the artists he performed with. Some of his best-known production work includes salsa titles like "Oiga Mire Vea" and "Te amo, te extraño" for Orquesta Guayacán; and Latin Jazz compositions "Hacha y Machete" for Alfredo De La Fe and "Tanenbaum a la Lucca" for Papo Lucca & Sonora Ponceña. Israel has composed music for jingles, TV, documentary, and theater. His compositions have been featured in motion pictures from National Lampoon and Sunset Pictures.
Carlos Ramirez, The Colombian singer, composer, double bass player and percussionist has established his musical career in San Francisco (California) with genres such as Salsa, Jazz and Latin American folklore and has participated in different projects with renowned artists from groups such as Fania All Stars and Santana. He has now undertaken the recording of his first album, has released 3 singles and is heavily being promoted in South America.
Carlos' music highlights the characteristics of a great sonero-- the agility in his improvisation, his vocal tone and color, and the message and sensitivity of his lyrics. He was born in Colombia and grew up in Puerto Rico, thanks to his father, a lyrical tenor who made a living performing popular music. It was there in Puerto Rico where he found this new love: Salsa.