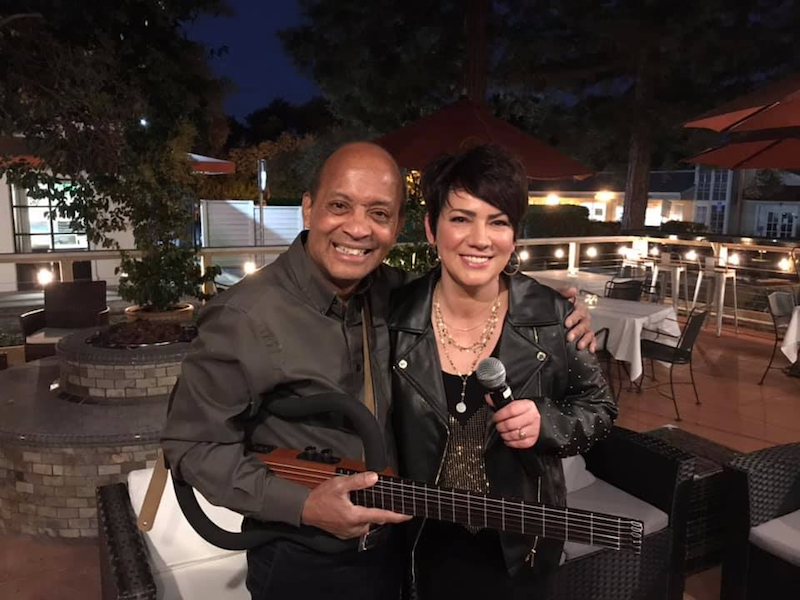 Wed July 14, 2021
MARK WATERFORD & KRISTINA BENNETT (free during dinner)
Doors: 5:30PM Show: 6:00PM
While dining in the restaurant, enjoy the music of:
MARK WATERFORD & KRISTINA BENNETT
Mark Waterford Bio:
Guitarist Mark Waterford has been performing and playing music throughout the Bay Area for 12 years. He is originally from Chicago and has been playing guitar most of his life and is known for his eye catching unique guitar along with his extensive selection of songs, which makes him a versatile musician. You can find him at a variety of venues in the Bay Area at any given time sharing his positive energy and passion for playing music to everyone.
Kristina Bennett Bio:
Coming from a musically oriented family (mother singer, father dancer, uncle musician) music was clearly in my blood. Started singing at age 6 with the Children's Radio Choir, at age 14-20 touring with a professional choir "Ifju Szivek" around Europe was just the beginning of my music career. In 1994 joined PMP ProMixProduction, writing songs for upcoming singers and bands. In 1996 recording my own album Soul of Love under the name Chris Lawal. The album was introduced at the televised music competition ROCK FM FEST in 1996 that hosted 400 artists, out of the 12 finalists, my song Lady Dracula winning the #1 spot. My songs Don't let me down and Lady Dracula were published on two compilation CDs - Top Hity Leto 1 in 1996 and Top Hity 2 in 1997. In 1997 moved to the USA and performed with several bay area Top40 bands until 2012 when I was introduced to the sweet sounds of Brazilian Jazz. For the next 6 years I performed Brazilian jazz with various bay area musicians. In 2019 connected with Keenan Foster and started our label and production company KeenPro Records and K&K Productions. In 2020 recorded and published two Brazilian Jazz albums - Jazz it up Brazil #1 was released in June 2020 and Jazz it UP - Brazil #2 in September 2020. Currently working on recording my third smooth jazz album Jazz it Up - Standards and my 2nd original album as well.