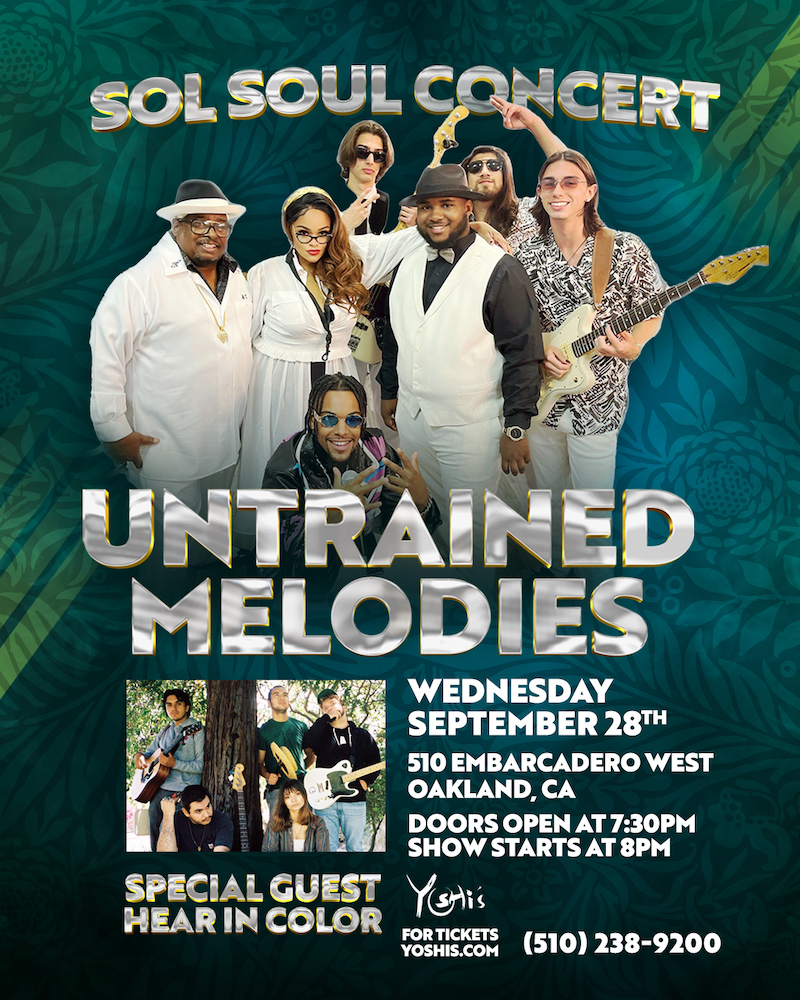 Wed September 28, 2022
UNTRAINED MELODIES W/ SPECIAL GUEST HEAR IN COLOR
Doors: 7:30 PM Show: 8:00 PM
Untrained Melodies is a group originally formed by P.O.S and his best friend D Brown former member. Later it blossomed into something bigger than they imagined. P.OS's cousin LJ Bryant from Chicago agreed to be apart of the team and ultimately added to the "Untrained" sound.
Untrained Melodies can be described as boundless. With a lot of members in the group coming from different backgrounds and influences they have a love and appreciation for all music. They incorporate several different genres in their playing style as well as music selection.
Untrained Melodies is a young group continuously trying to push the boundaries of style- bending music. With the soulful voice of LJ Bryant and the funky soul of P.O.S Untrained Melodies has grown into an entire 6 person band. This includes a drummer, saxophonist, guitarist, and background vocalist. Untrained Melodies maybe the new kids on the block but their music sound and soul may say otherwise.
---
You may also enjoy these amazing upcoming shows!
Thu Sep 29: Jon Cleary
Fri Sep 30: J. Holiday
Sat-Sun Oct 29-30: Miki Howard