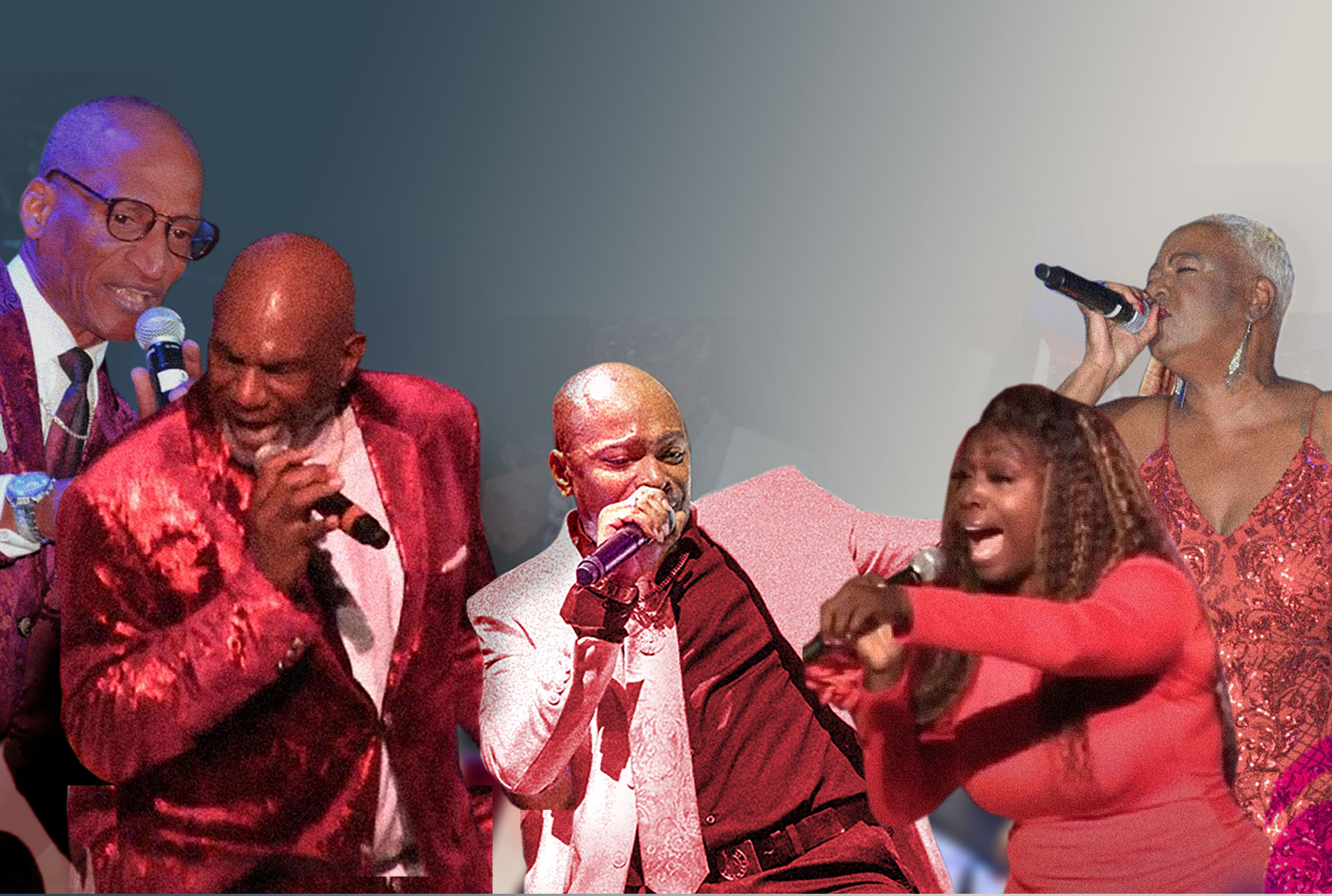 Mon October 24, 2022
A dynamic musical mélange of Motown, Classic Soul, R&B & more!
TOP SHELF! A TRIBUTE TO THE CLASSICS
Doors: 7:30 PM Show: 8:00 PM
Monday Night Soul Soiree
Presented by Top Shelf Classics
Top Shelf's *Soul Soiree*, an explosive evening paying tribute to icons from Pop, Soul, Funk, Motown n' More!
Featuring Bay Area power-house vocalists Olaf Pollard, Wanda Diamond, Michael Clewis, Dyson Tate (from Tony! Toni! Tone!) and Southern Soul Mega Vocalist Dee Dee Simon, prepare yourself for a dynamic concert supported by acclaimed musicians James Page, Lorenzo Hawkins, Greg Simmons, Neil Stallings and Rick Bailey. Please join us for a unique, up close and passionate performance showcasing each artist individually and collectively.
Grabbing audiences with a positive energy that captivates and entertains, Top Shelf is known for their unparalleled passion and enthusiasm for entertaining! Delivering their own diversified and dynamic musical mélange of Motown, Classic Soul, R&B, old school '70s, Retro '80s and '90s, as well as the top hits of today, they've been dazzling the Bay Area music scene for years.
Melodic, acappella harmonies! Soul-stirring vocals! Sophisticated style, and Engaging Personalities! This evenings performance will take audiences on a Classic Soul, Motown, Pop and Funk Voyage, paying tribute to ions from each genre. In summary, Whether the event calls for a Black-Tie, chill-setting atmosphere *or* an interactive, smoking, up-tempo old school dance party, this evening will be a "one-of-a-kind" 'Top Shelf', Classic Experience!
Dedicated to and in Memory of Johnny Trotman, Top Shelf Producer, Founder, Brother
---
You may also enjoy these amazing upcoming shows!
Sat-Sun Oct 29-30: Miki Howard
Mon Oct 31: Lyrics & Laughter
Fri-Mon Dec 2-5: Musiq Soulchild