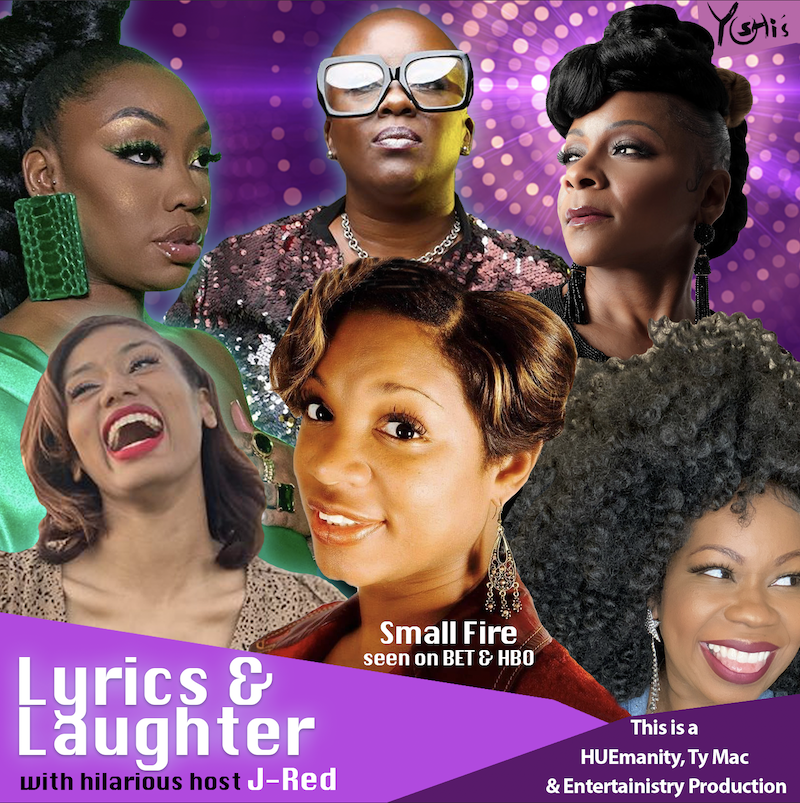 Mon October 31, 2022
A roller coaster ride of vibrant flavors
LYRICS AND LAUGHTER
Doors: 7:30 PM Show: 8:00 PM
MUSIC MONDAY: LYRICS & LAUGHTER
IF ALLOWED, tonight's show will take you on a roller coaster ride of vibrant flavors of Vadia, Aliya Hall, Tamara Edwards, Nate' and Erica Starzz……I mean if you close your eyes for even a second you will definitely feel like you just inhaled the beautiful vibrancy of a rainbow after a fresh rain.
These artists will bounce you from one hue to the next full of authenticity and individual style; sprinkled with good laughter by Small Fire, funny comic seen on BET & HBO coupled with our hilarious host for the evening, J-Red. WE PROMISE YOU that this journey will be like no other because they were handpicked to paint an amazing picture of Lyrics & Laughter like never before.
JOIN US………
This is a HUEmanity, Ty Mac & Entertainistry Production
---
You may also enjoy these amazing upcoming shows!
Fri-Mon Dec 2-5: Musiq Soulchild
Thu-Sun Dec 8-11: Tony! Toni! Tone!