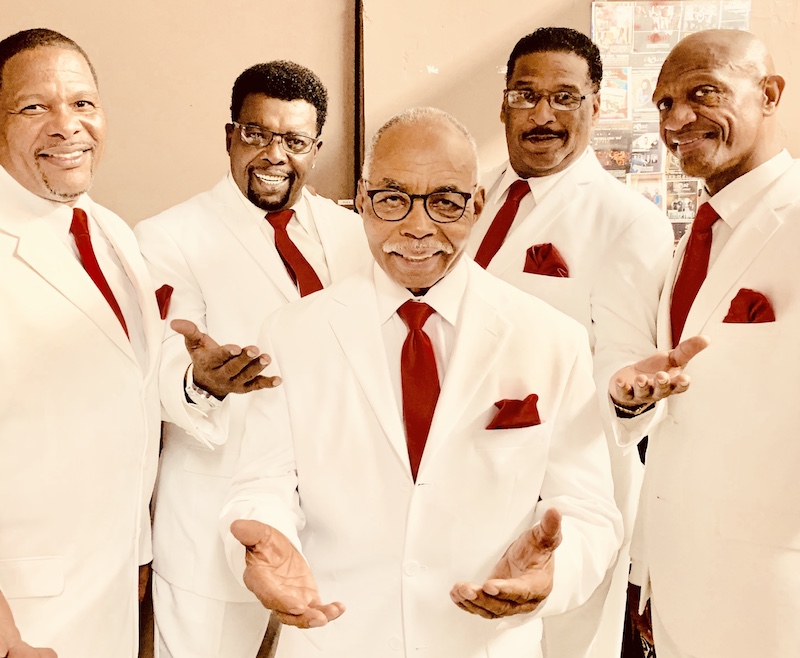 Thu August 19, 2021
THE BEST INTENTIONS
Doors: 7:30pm Show: 8:00pm
Join us for another wonderful rendition of the Bay Area's A-List Summer Concert Series 4 Featuring the Best Intention -The Bay's Best in Classic Soul & Groups of Motown.
Presented by Mark Elliott & The A-List Musiq Circle- Your Bay Area's Who's Who Entertainment Network
The Best Intentions:
Based in the Oakland-San Francisco bay area, " The Best Intentions ", a performing and recording group, is comprised of five talented vocalists, a Music Director, and a 8 piece band. Their unique harmonic, soulful tones and their smooth choreography, have come to be recognized as the signature of the group. Presenting the Original Motown Classics, Old School, and R&B sound from the 60's. 70's, 80'son up, has come to make them a household name among the baby boomers, as well as the new generation. The 100 years of combined experience within the group, brings a breath of fresh air to the listening audience that they perform to regularly all over the Western United States and Canada. As recording artist. they often include one of their original songs in their shows, pulling from their soon to be released C.D. entitled, " NEVER TO LATE ".
Keeping the musical legacy alive of groups like the Temptations, Spinners, O'Jays, the Dells, etc. while creating their own sound of today, has them recognized and celebrated, as one of the Premier Vocal groups, in the Western United States and Canada.......They are a must see & hear!
Visit: http://www.thebestintetions.net
For Booking contact: Mark Elliott at: alistmusiq@yahoo.com / 510-978-8170