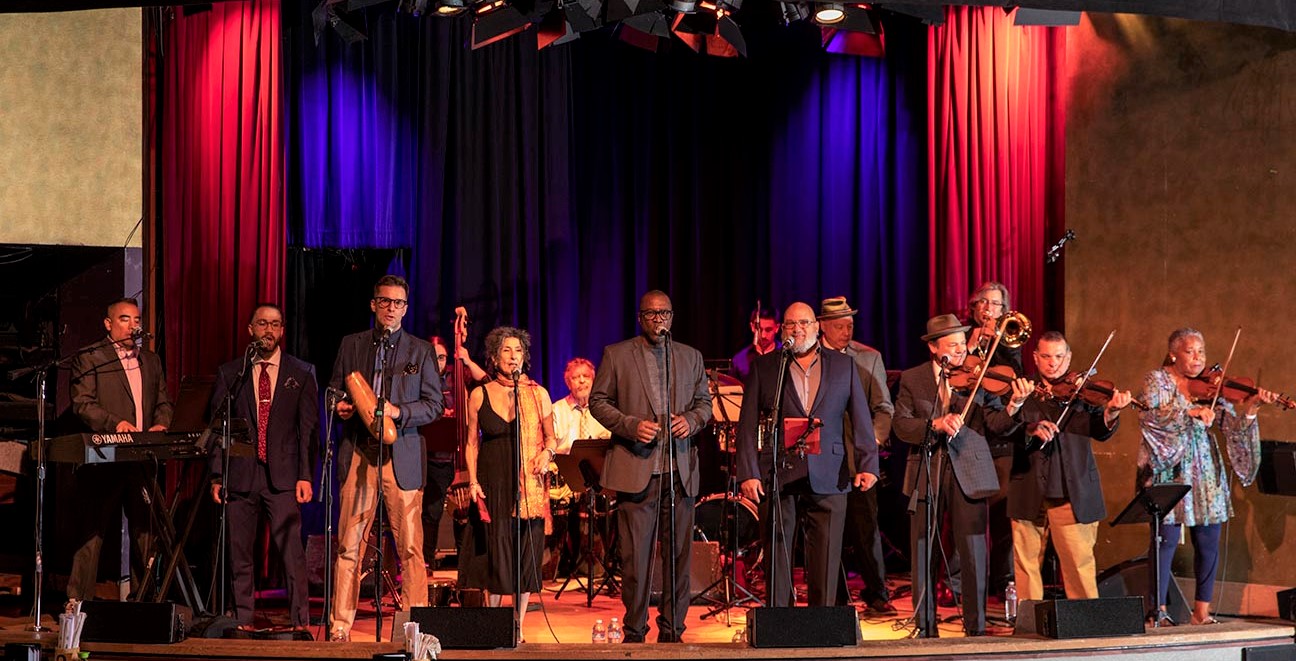 Thu February 23, 2023
Afro-Cuban charanga orchestra
ORQUESTA LA MODERNA TRADICION
Doors: 7:30PM Show: 8:00PM
Orquesta La Moderna Tradición plays traditional and modern Cuban music - at once transporting you to an era of sensual danzones and swinging cha-chas and playing modern timba-infused music guaranteed to satisfy dancers from danzón to modern salsa/Cuban music. The Orquesta captures the romance and style of a memorable era in Cuban dance music and will keep everyone on their feet. Violins and flutes weave lilting melodies against the backdrop of driving Afro-Cuban rhythms.

Featuring the best of the Bay Area Cuban music scene, they will be performing with Tregar Otton, Sandy Poindexter and Anthony Blea on violins, Eduardo Herrera on lead vocals, Maru Pérez-Viana and Osvaldo Carvajal on coros, Michael Spiro on güiro/batá, Julio De La Cruz on piano, Carlitos Medrano on congas, Remi Spiro on timbales, Ayla Dávila on bass, John Calloway on flute.
---
You may also enjoy these amazing upcoming shows!
Thu Mar 2: Latin Rhythm Boys
Thu Apr 27: Tito Puente Jr