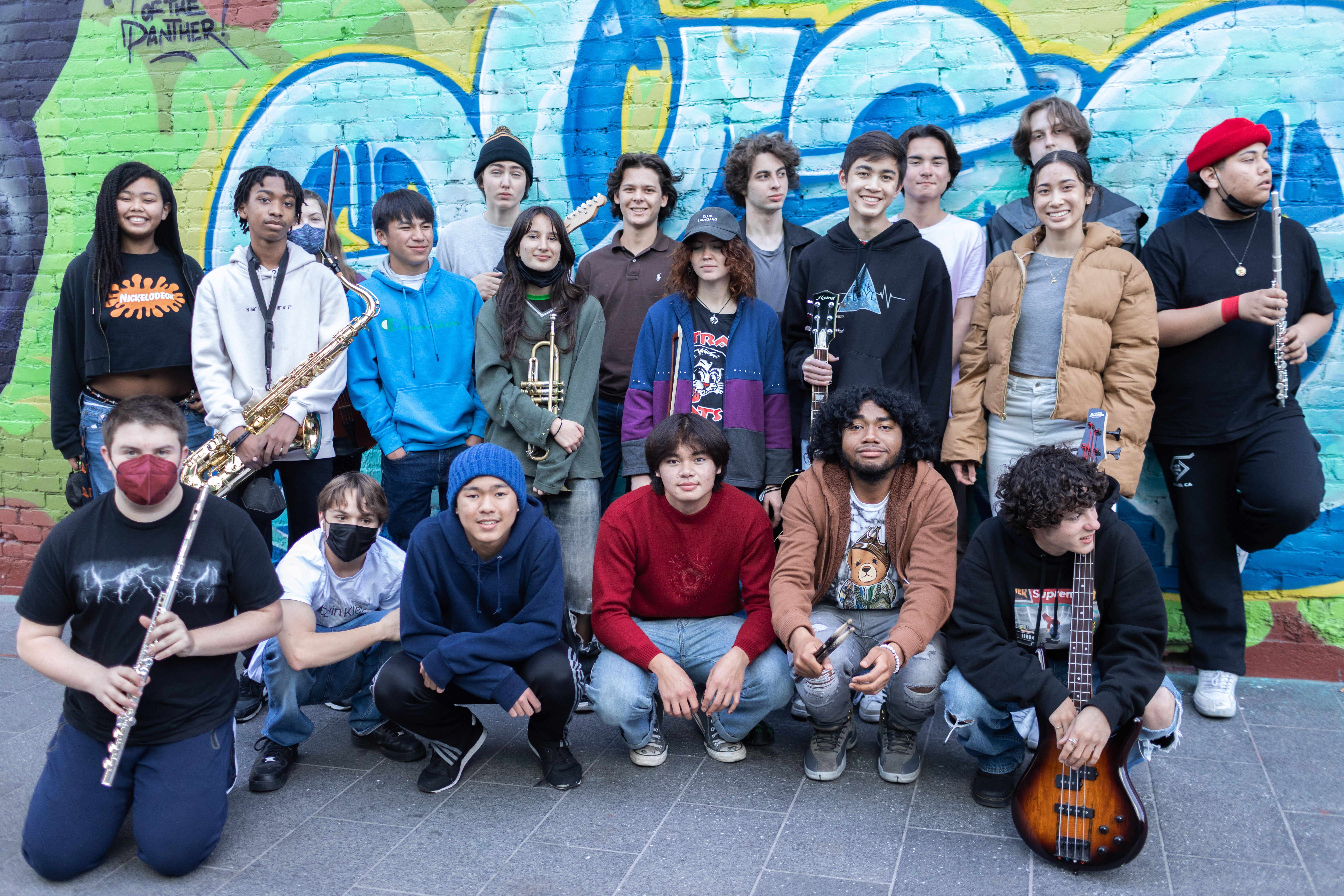 Mon April 25, 2022
OAKLAND SCHOOL FOR THE ARTS JAZZ COMBOS
Doors: 7:30 PM Show: 8:00 PM
Located in the heart of Oakland, Oakland School for the Arts (OSA) is a diverse and inclusive public grade 6-12 charter school that blends immersive, robust arts education with comprehensive academics, providing integrated opportunities for collaboration, expression and personal growth.
Jazz Night features the Instrumental Pathway High School Ensemble's, Combos, and Middle School Big Band performances.
Under the direction of Co-Chair Kev Choice, and instructors Daniel Parenti, Josh Jones, Mark Clifford, Patrick Anseth and Jimmy Touzel, OSA has one of the top jazz and music programs In the Bay Area. Students perform in school ensembles as well as local organizations like Oaktown Jazz Workshops, SF Jazz All Stars, and Oakland Eastside All-Stars. Many of the students even have their own bands and perform locally and on tour. In 2019 OSA Big Band performed in numerous festivals from Reno to Monterey, receiving superior ratings as a group and individual awards as well.
Musical influences range from straight ahead Jazz, to Afro-Cuban, Jazz Fusion, to R&B and Hip-Hop, and Bluegrass. Ensembles are modeled after Jazz greats like the Jazz Messengers and Roy Hargrove.