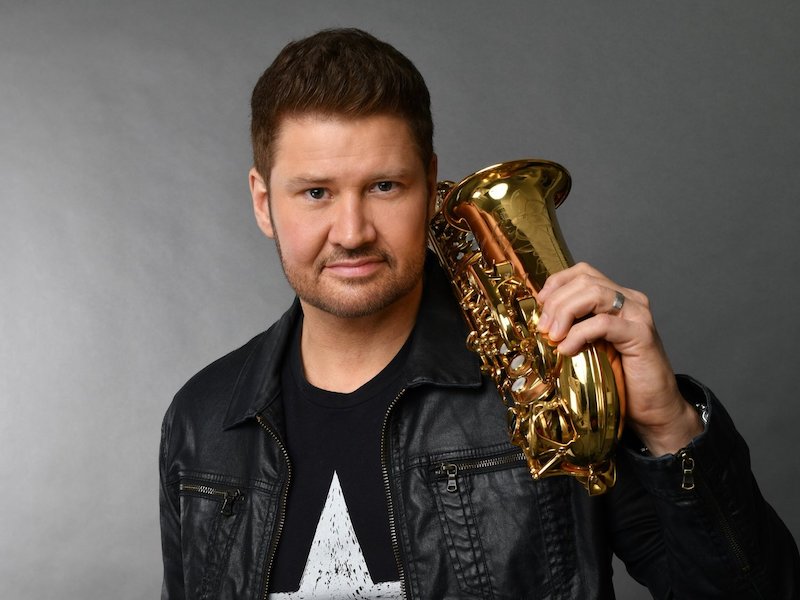 Tue July 25, 2023
SUMMER SALE: Use promo code "SUMMER" for 25% Off, Limited tickets available
MICHAEL LINGTON
Doors: 7:30PM Show: 8:00PM

From his devoted fans and fellow contemporary jazz superstars to the writers and producers Michael Lington works with, everyone is noticing something different about the saxophonist these days. It's not just the extra passion in his music and performances, but a newfound sense of balance and true feeling of soul-purpose in the way the #1 Billboard charting saxophonist approaches everything in his life since love changed everything. Over the past few years, he married his wife Keri and became a family man, a devoted stepfather to her young daughter Lauren and became a first-time dad (at 50!) with the birth of his now three-year-old son Landon. With all those dynamic, inspiring shifts in his life, it's no wonder that after more than 25 years as one of the genre's most exhilarating artists, "Michael Lington 2.0" is a whole new man, titling his first ever EP Looking Ahead.
Calling the five track set "a reflection of all the changes I've gone through these past few years, the smallest amount of music with the greatest amount of importance," it's his first collection of original songs since 2018's Silver Lining, which he followed with the holiday album A Foreign Affair Christmas (2019) and Alone Together (The Duets), his 2021 compilation of audio recordings from performances with various genre superstars streamed live over the StageIt platform during the pandemic. Prior to releasing Looking Ahead, Lington hit the Billboard charts with the lead singles "Play" and the recently released "Moon Goddess."
Considering his ultra-prolific output as an artist since releasing his self-titled debut in 1997 and his 2000 breakthrough with Vivid and its hit single "Twice in a Lifetime," one might be inclined to believe the Danish born Lington's immersion into a whole new set of blessed life experiences – including a move to San Diego County after 32 years in Los Angeles – would spark an immediate fresh burst of creativity. But that was far from the case.
On one hand, he realizes every day how lucky he is to have this new life and a family that adores him and which he returns to after another stint on the road. He melts when Lauren and Landon tell him, "We'll miss you" and writes "We love you Dad" in chalk in his driveway. On the other, all these changes happened during the confusing pandemic era, when artists were sidelined from touring for years. He left his longtime community, personal support system, closest friends and largely single life to chart wholly unfamiliar territory at middle age. It was a lot to process in a relatively short period of time – leaving him to question what the road ahead musically would look like.
"Sometimes when a lot of things are going on at the same time, it takes a moment to see these things through, to find a clear path forward," Lington says. "I had to figure out what I wanted to say as an artist in light of all the changes. For each previous album, I felt like I had a clear vision, but suddenly I didn't. My first test was to listen to the music that inspired me as I was growing up, and by revisiting legends like Grover Washington, Jr. and David Sanborn, I realized that yes, I still love music. The passion was still there."