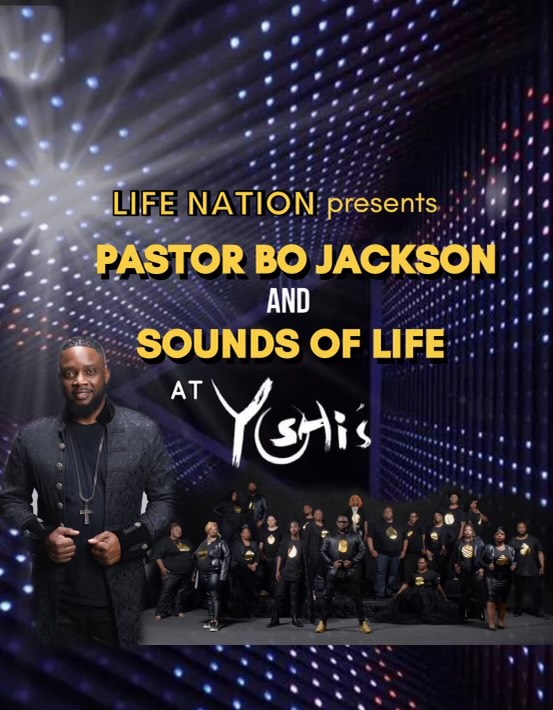 Mon November 7, 2022
LIFE NATION PRESENTS: PASTOR BO JACKSON & SOUNDS OF LIFE
Doors: 7:30 PM Show: 8:00 PM
Dr. Bo Jackson…trailblazer, author, visionary, founding pastor of Life Restoration Ministries, influencer, and "Bridge Over Troubled Waters", widely known as an arranger, singer/song writer, actor, play right and renowned for his explosive, dynamic vocal abilities as a recording artist, worship leader and minister of music and arts.
His first album "Interview With a Changed Man" is still available along with his singles…"Thank You" and "Forever"
Pastor Bo is featured in the upcoming movie "Low Hanging Fruit" produced by Sam Bostic and Dreamweaver Studios…

=====
Sounds of Life is the vision of Pastor Bo Jackson and has a vibe that is contemporary but rooted in traditional Christian music. For 6 years, SOL has performed with Pastor Bo at events such as Oakland's Art & Soul Festival - Edwin Hawkins Gospel Stage for 3 years, an international television filming for Central America and weekly worship services in-person and streamed online. Pastor Bo and Sounds of Life will be featured in the 2023 upcoming release of the film, "Low Hanging Fruit."
SOL's Debut CD entitled "The Glory" is available on all digital platforms.