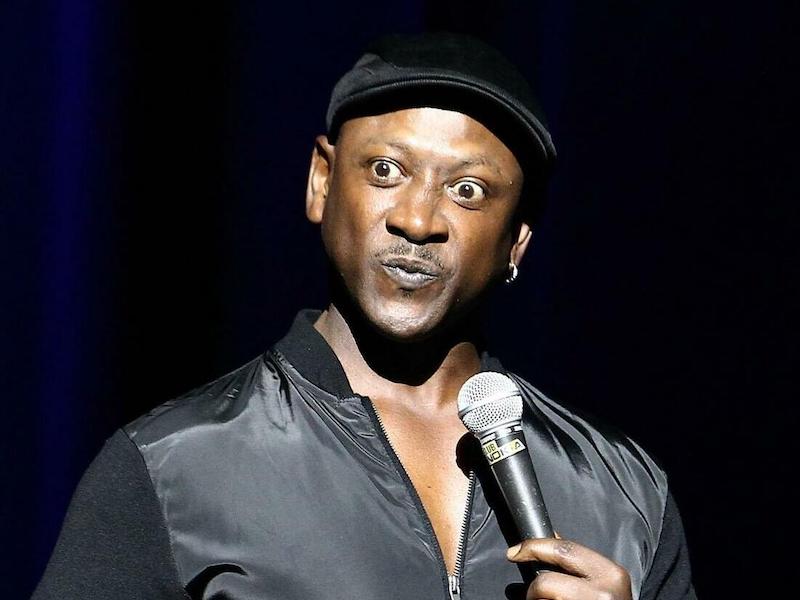 Sat October 8, 2022
Actor, Comedian & Def Comedy Jam Host
JOE TORRY
Doors: 9:15PM Show: 9:30PM
If ever there was a comedian known for his raw, uncut humor & witty intellect, that would be the notorious Joe Torry. Also know as one of the G.O.A.T host of HBO's Def Comedy Jam. Joe Torry comes to Yoshi's Oakland with his very first stand-up appearance, with a lot to get off to get off his chest. Join us for a night of laughs & real life reflections with one of the best that ever did it, from Actor, Celebrity Host & Comedian, Joe Torry! Hosted by Bay Area's own rising star comedian, Jerry "Lucky Dolla" Law, and his all star cast of comics feat:; Nuf-Ced, Tareka Lashay aka Me Maw & DJ KStyle, Bay Area's #1 Throw back music video mixer, with special guest performance by Hip Hop Recording Artist "LG FROMTHA BAY" all ready to TURN UP & TURN OUT!.
Presented by Mark Elliott & The A-List Musiq Circle- Your Bay Area's Who's Who Entertainment Network.
Sponsored by Suga Bear "F' Negativity" Clothing. - https://www.sugabearz.com/
Torry began his acting career around the age of 23. He brought his own style of humor to such roles in films such as, Strictly Business and House Party . He also made guest appearances on television shows including ER, NYPD Blue, Girlfriends, NCIS, The Conan O'Brien Show, Jon Stewart, The Bryon Allen Show before portraying Damon King on The Jamie Foxx Show replacing his brother Guy Torry a couple of times and became a crowd favorite on Def Comedy Jam. Appearing on earlier shows such as Roc and Amen jump started his television roles. It wasn't until 1992 when Torry would receive his big break, he was given the job of hosting Def Comedy Jam after host Martin Lawrence left the show, further enlarging his exposure in the entertainment industry. This also brought Torry larger roles in newer movies. He starred in Motives 1 & 2, Lock Down, Hair Show, Mannsfield 12, Poetic Justice, Sprung, and Tales from the Hood among others. Torry has also appeared in various commercials for large corporations such as Anheuser Busch, Pepsi, and Nike.

Joe founded the Giving Back the Love Foundation in 1996. With this foundation, he gives back to his hometown community (St. Louis) through youth and community programs. Torry has recently developed and begun his own production company. His production company is called MO Films and he started it in 2003. With this company Torry plans to bring filmmaking to the Midwest and help other actors, musicians, and artists showcase their talent. He works many times with his brother, Guy. He has also been writing and producing projects for his company and plans on directing in the future.