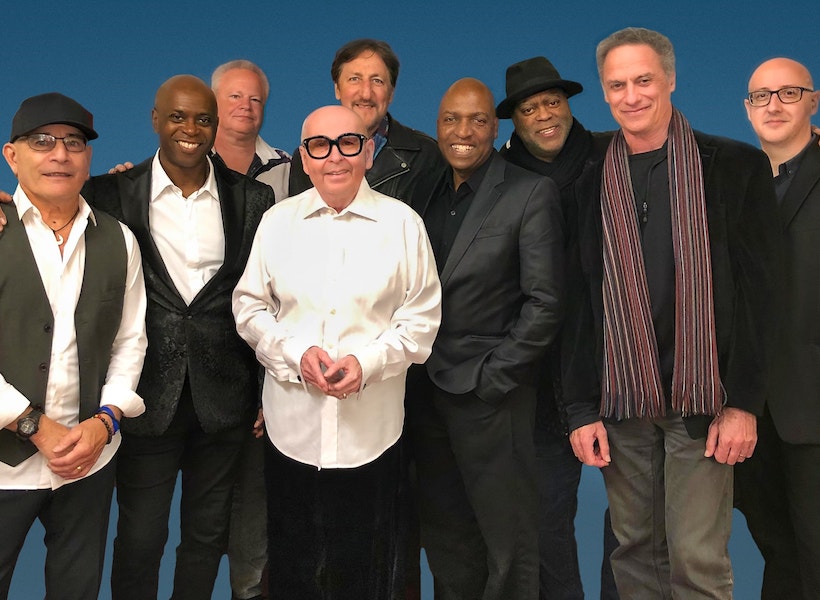 CD Release Celebration touring in support of the new release "THE REAL"
GREG ADAMS & EAST BAY SOUL
July 20, 2023

Doors: 7:30PM / Show: 8:00PM

July 21, 2023

Doors: 7:30PM / Show: 8:00PM
CD Release Celebration touring in support of the new release "THE REAL"
The sound of Grammy and Emmy nominated trumpeter, arranger Greg Adams is one of the world's best-known musical signatures. As a founding member of Tower of Power, legendary for his arrangements that made the TOP horn section a sought entity all its own. Adams has recorded six solo albums, five releases with East Bay Soul and fourteen recordings with Tower of Power. With countless collaborations in the studio and live on stage, Adams has made his mark on a broad stretch of today's musical landscape that includes jazz, pop, rock, R&B, soul, and funk.
It has been over a quarter century since the genre chameleon trumpeter and arranger became a leader in his own right with his ground breaking 1995 debut Hidden Agenda went all the way to #1 on Billboard and stayed there for 5 weeks. He hasn't looked back since.
East Bay Soul marks the next creative step forward in a career filled with magic moments spanning over four decades, including an International Broadcasting Award from The Hollywood Radio and Television Society. An enduring recording artist and performer, the charismatic trumpeter has earned the respect of his peers and fans alike worldwide.
Greg has lent his sound to Elton John, Rod Stewart, Santana, Phish, Celine Dion,
Luther Vandross, Madonna, The Rolling Stones, Bonnie Raitt, Paul Shaffer, Little Feat, Billy Preston, Peter Frampton, Chicago, The Eurhythmics, Lyle Lovett, Heart, Linda Ronstadt, Aaron Neville, The Brothers Johnson, Wilson Pickett, Huey Lewis and the News, Raphael Saadiq, Al Green, Quincy Jones, B.B. King, Ray Charles, Terrence Trent Darby, Dionne Warrick and Josh Groban to name a very few.
Greg has played on over 2000 recordings. Beginning early with Elton John's "The Bitch Is Back" Chaka Kahn's "Fool's Paradise" Little Feat's "High Roller" and Heart's "Tell It like It Is". You've heard Greg's collaboration with Paul Shaffer on the opening theme of Late Show with David Letterman and on score arrangements in films as, Duets, Mask, Top Gun, Saving Silverman, and Austin Powers in Goldmember with Smashmouth. Teaming up with Stanley Clarke on Little Big League and on Sgt. Peppers Lonely Heart Club Band with the illustrious George Martin.
Greg gives a nod to Co-Producer and pianist Nick Milo. The two have been a long- time song writing team, spanning 30 years. Milo has penned songs on every Adams solo and East Bay Soul CDs. Before joining East Bay Soul in 2016, Nick was the musical director for the late Joe Cocker with thirteen years at the helm.
With powerful horns, sweet soul vocals and an all-star rhythm section, Greg Adams and East Bay Soul delivers a sensational blend of Funk, Jazz, Soul and R&B creating a recipe of musical magic and wizardry with every note they play.
Band members are: Greg Adams (trumpet, flugelhorn, and background vocals), Terrel Edwards (lead vocals) Michael Stever (trumpet, flugelhorn), Johnnie Bamont (alto, tenor and baritone saxes, flute, and background vocals), Ed Wynne (alto, tenor sax, flute and background vocals), Nick Milo (keys), Richards Smith (guitar), Del Atkins (bass), and Herman Matthews (drums)