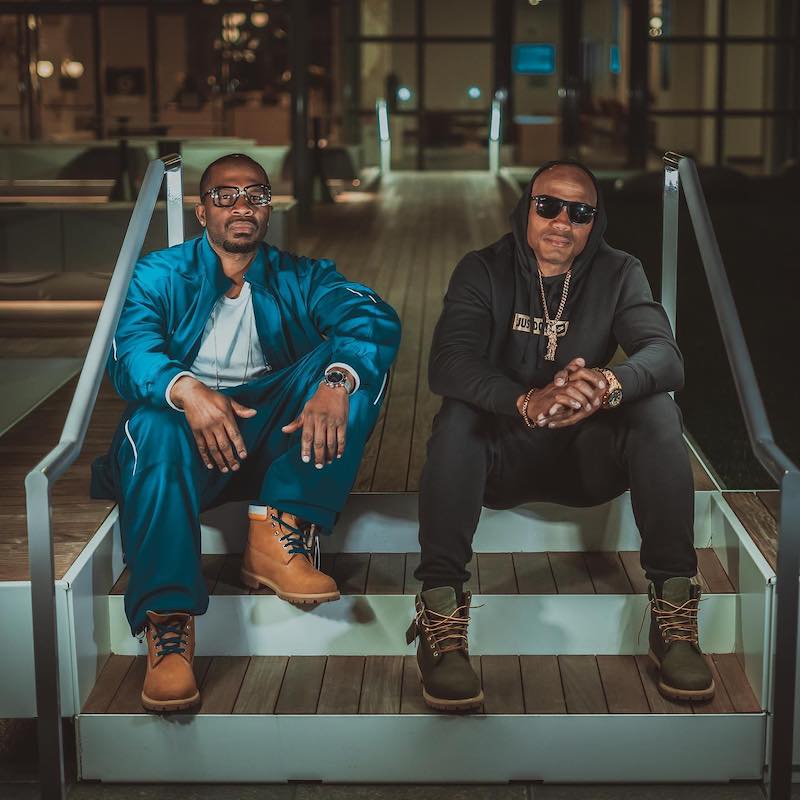 Fri August 27, 2021
DOS FOUR & GAMBIZI
Doors: 9:45pm Show: 10:00pm
DOS FOUR & GAMBIZI
HOT CUBA NIGHTZ
Doors 9:45 Show 10pm
Semi-Open Dance Floor
Join us for a hot summer night of Dining, Dancing & Cold Drinks as we party to sounds of Cuban, Hip Hop, Latin Beats & Soca Rhythms, feat: DOS FOUR & GAMBIZI with HOT CUBAN NIGHTZ , also performing their sizzling new single, "Come Ride With Me" and other great dance songs performed with live band.
Presented by Mark Elliott & The A-List Summer Music Concert Series and Darrin Hodges of Full House Music Group.
San Francisco, Ca – Gambizi and Dos Four are CHANGING THE GAME, two local artists who have been making music in the Bay Area for a number of years; Gambizi, as a Hip?Hop artist and Dos Four, as a Latin Artist. The two met each other through a mutual friend in 2012 and have been working together ever since. They have recorded over 30 songs together while still collaborating on their separate projects. "When we first came together is was to create a different sound by fusing Rap and Latin music. Then as we began to work together, we noticed, a chemistry. Music runs in the family. Dos Four, has been orchestrating his band for many years and his siblings are involved in their own music careers at home in Cuba. Cuba is known for its love for music and its race for freedom, and that is what is transpired in this great artist. The same can be said for Gambizi, he has cousins who are apart of a Quintet, and has studied and grew up with Hip-Hop in his veins every since he started writing at age 10 also. Gambizi believes, "Music has helped me channel my anger and helped me to reach for wide-spread visions. It is my tool to teach my people, help people understand me, let the world know how I grew up and what I am capable of." Music can be perceived as positive and negative, but when these two come together, it is a party with fun and laughter. Dos Four and Gambizi, share a chemistry of hunger, admiration and respect, not only for each other, but for their craft. Gambizi and Dos Four noticed their mutual passion and work ethic and realized that sooner or later they would make history some way. "I knew that our Latin and Hip-Hop style would soon make its way to the ears of the people, because its something different and not to many people are doing that here in the Bay Area. So it is only a matter of time." And a matter of time it was. The Bay Area is a multi-cultural city that has many genres of music spawning from it. It takes pride in activism, community and urban expression. As the years progressed, Dos Four and Gambizi began to upgrade their sound and quality and understood that they are better together making a movement than alone running uphill. They have become residents at the local Cubs and Bars performing weekly at the Cuban influenced Cigar Bar and Grill as well as many others. The response has been excellent and they are riding the wave of success as it approaches. The Duo is set to perform in Miami at the World-Renowned, CARNIVAL, better known as Calle Ocho this coming March. They are also headed to CUBA to perform and further expand their Independent movement. "Dos Four and Gambizi's performances are energizing and amazing."-Local Fan "We try to project the energy that we want to see people having. We want you to get out your seat and move your body and when you move nothing can stop you"- Dos Four Their styles are similar in their own right and they will be a force to be reckoned with. St Gambizi from San Francisco, California and Dos Four, Oakland , CA, originally from Cuba came together in The Bay Area to create hit singles like,
Yo Quiero Contigo- https://www.youtube.com/watch?v=Flq7UMj1EUI
Olvidate Del Reloj- https://www.youtube.com/watch?v=8l_gx8jXoWY
Bailame- https://www.youtube.com/watch?v=P475TEu3Ih0
Album "Sabor and Flava" https://soundcloud.com/user-962320083/sets/sabor-and-flava.
And Check our new single available now in our YouTube channel
https://youtu.be/fXmr3wM9xTM