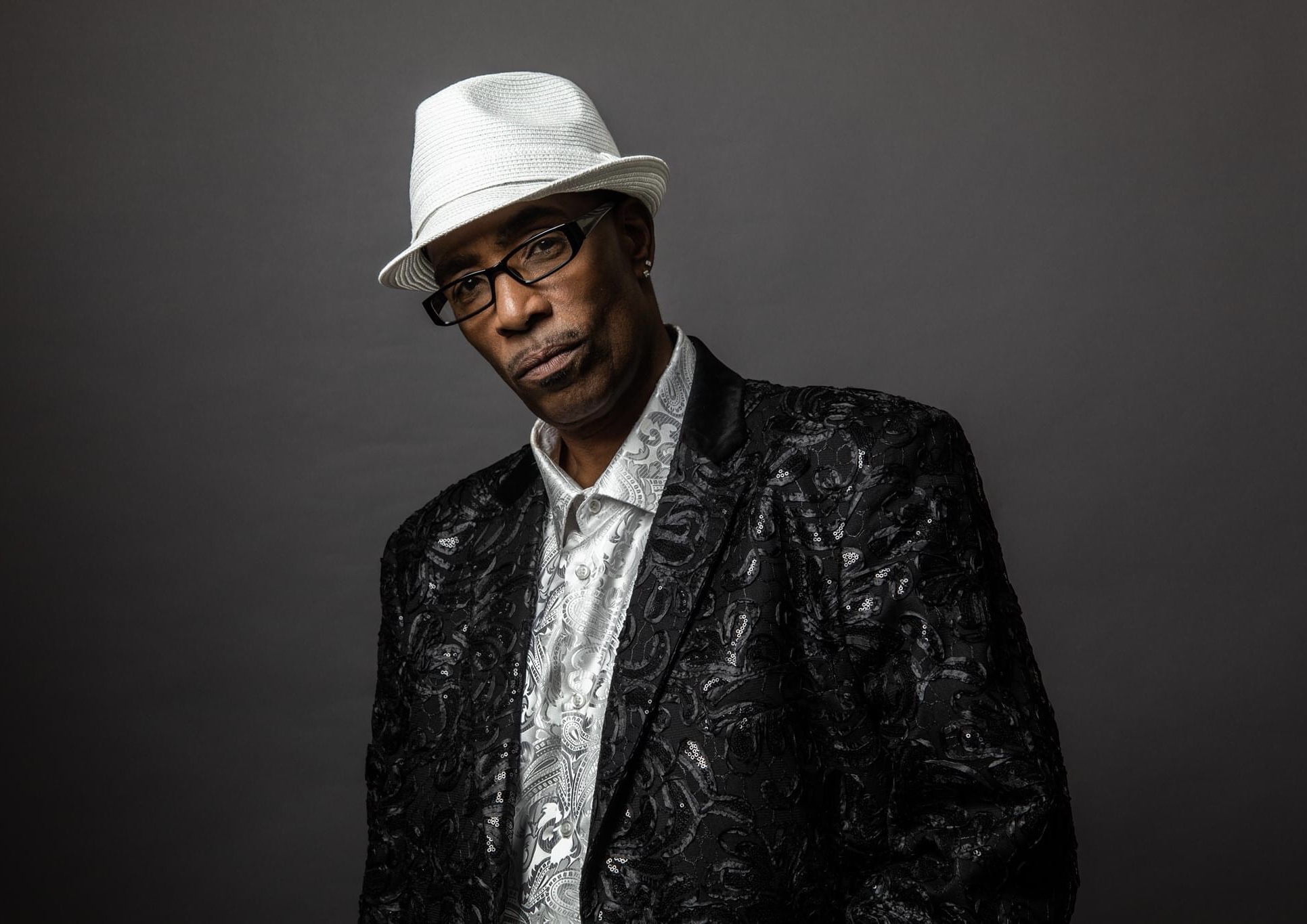 Tue January 11, 2022
Uplifting soul
CORNELL CC CARTER
Doors: 7:30 PM Show: 8:00 PM
Cornell "CC" Carter who was born in Berkeley California, and raised in San Francisco, has been recording and performing as a Professional Singer and songwriter for many years. He has shared the stage as an opening act with the Legendary James Brown, Ray Charles, Sly and the Family Stone and many more. He has also had the honor of recording and performing with Grammy Award Winning Producer and close friend Narada Michael Walden as well as the legendary Carlos Santana to name a few. His soulful sound comes from a gifted vocal range that goes from Baritone to First tenor! In 2016 his album IN THE MOMENT introduced him to a new international audience and in 2017 a collection of cover songs which includes songs by Al Green, Marvin Gaye and others titled VINDICATED SOUL, was a tremendous showcase of his versatility and the album has become a collector's item globally! In 2018 his big release ONE LOVE which contains the hit Single THAT FEELING and the follow up THAT'S MY BABY garnered several awards internationally and he was named New Artist of the Year by the Soultracks Readers choice awards!
In 2019 his album ABSOULUTELY became an instant hit with UK Soul Chart #1 songs 'Say Yes' and 'I See Love And the album was in the consideration stage for a Grammy nomination for best R&B performance and Album of the Year! In 2020 during the unfortunate lock down period of our lives, Cornell and his production team of producer Kirk KC Crumpler and the addition of Dave Shul started the production of his 5th album in six years…NEXT LIFE! In his words " I have always been intrigued and fascinated with the Egyptian (Kemet) aspect of spirituality and what a Golden Age of Art and creativity it must have been so I wanted to tap into all of that and write songs that have total meaning to my life and the life beyond our understanding! I am inspired by All of the great artists such as Marvin Gaye, Stevie Wonder and so many others that I have listened to and learned from and God willing, I can continue that great Legacy!!
CC loves to share his talents with aspiring artists which allowed him and his team to create CDC Productions, his own production company geared toward assisting these artists to achieve their dreams while also teaching them about the time and dedication it takes to reach their goals. Cornell has been involved with many charities and non-profits over the past few years, and his vision is to continue to uplift and use his platform to help raise the bar and bring new awareness to the legacy of Real Soul Music!
For more information or bookings please go to:
www.cornellcartermusic.com
---
You may also enjoy these amazing upcoming shows!
Fri-Sun, Jan 14-16: Lalah Hathaway
Tue, Feb 8: Kandace Springs
Thu-Fri, Feb 10-11 & Sun-Mon. Feb 12-14: Eric Benet