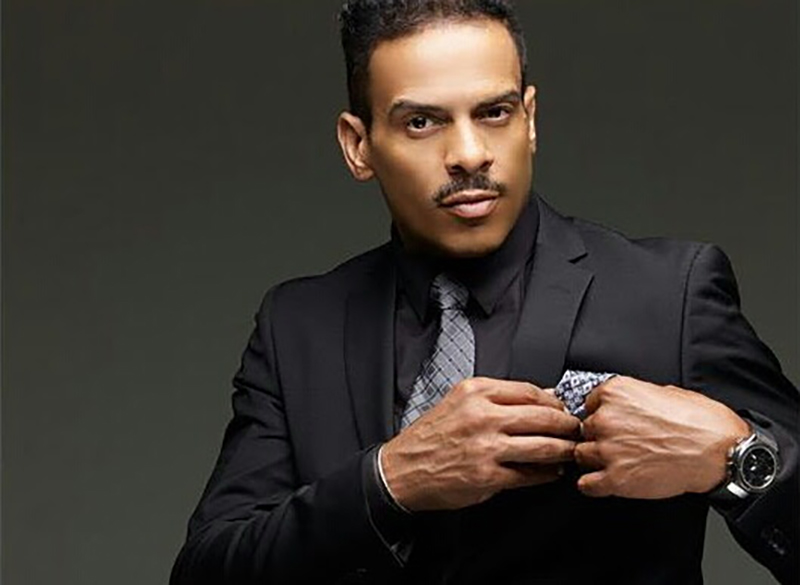 Wed October 19, 2022
The return of New Jack R&B singer/actor
CHRISTOPHER WILLIAMS
Doors: 7:30 PM Show: 8:00 PM
Contemporary soul singer Christopher Williams [born Troy Christopher Williams on August 22, 1967] was born and raised in the Bronx, New York. The nephew of jazz legend Ella Fitzgerald decided to become a singer after sitting with his aunt Ella, Frank Sinatra and Count Basie after a show. With talent in his genes and the desire to be a great recording artist, Christopher Williams emerged during the late 1980s, as a recording artist for Geffen Records. He released his debut album, entitled " Adventures in Paradise", in 1989. The singles "Talk To Myself" and " Promises, Promises " reached the R&B Top 10, and Christopher's soulful, powerful voice made him stand out among his peers. In 1991, he landed his first acting role portraying Kareem Akbar, appearing alongside Wesley Snipes and Ice-T in the pop culture movie hit New Jack City. His single from the soundtrack, Dreamin' turned gold and became a #1 single on Billboard's Hot R&B/Hip- Hop Singles & Tracks charts. His 1992,n Uptown Records album Changes featured the hits "All I See", "Every Little Thing" and "Come Go with Me." The album peaked at sixty-three on the U.S. Billboard 200 and reached the twelfth spot on the R&B Albums chart. In 1995 the album Changes was followed up by "Not a Perfect Man" on Giant Records. This album brought a new direction for Williams; his first album as sole executive producer uses elements of reggae, R&B, hip-hop and country. In 2001, after a six year hiatus Real Men Do was released on the indie label Renegade. The summer of release, it received a glowing, review in Ebony Magazine.
As Christopher's career progressed, he continued to make strides in music and acting. After appearing in the movie New Jack City, he became increasingly interested in acting and began to focus on the performing arts in television, film and theater. In the 1990's he had a cameo appearance in the popular police drama, New York Undercover as "the singer," performing "Stranger In My Life," in the episode entitled "The Shooter." He had another cameo in Gunmen, starring Christopher Lambert and Mario Van Peebles, singing a song entitled "Stranger In My Life".
He's also starred in over thirty successful off Broadway Gospel theatre productions during the 2000s, including "A Good Man is Hard to Find", "A House is Not a Home", "Men Cry in the Dark", and "The Man He Used to Be". Williams played a main character in the stage play "The Clean Up Woman", written by JD Lawrence, and played alongside actress Telma Hopkins and Jackee. Williams also appeared in plays "Guilty Until Proven Innocent", starring K-Ci & JoJo, and "The Man of Her Dreams", starring Shirley Murdock and Dave Hollister of Blackstreet fame.
Christopher Williams continues to stay relevant and popular among his millions of fans and followers. Working harder than ever in between plays and touring, he's recording his much anticipated, fifth solo album and in the studio with superstar producers Ced Solo, Mike City, Da Internz, Carvin & Ivan, Eddie F and 9th Wonder. Christopher remains humble and committed, striving for excellence in music and acting.
---
You may also enjoy these amazing upcoming shows!
Mon Oct 24: Top shelf! A tribute to the classics
Sat-Sun Oct 29-30: Miki Howard
Fri-Mon Dec 2-5: Musiq Soulchild