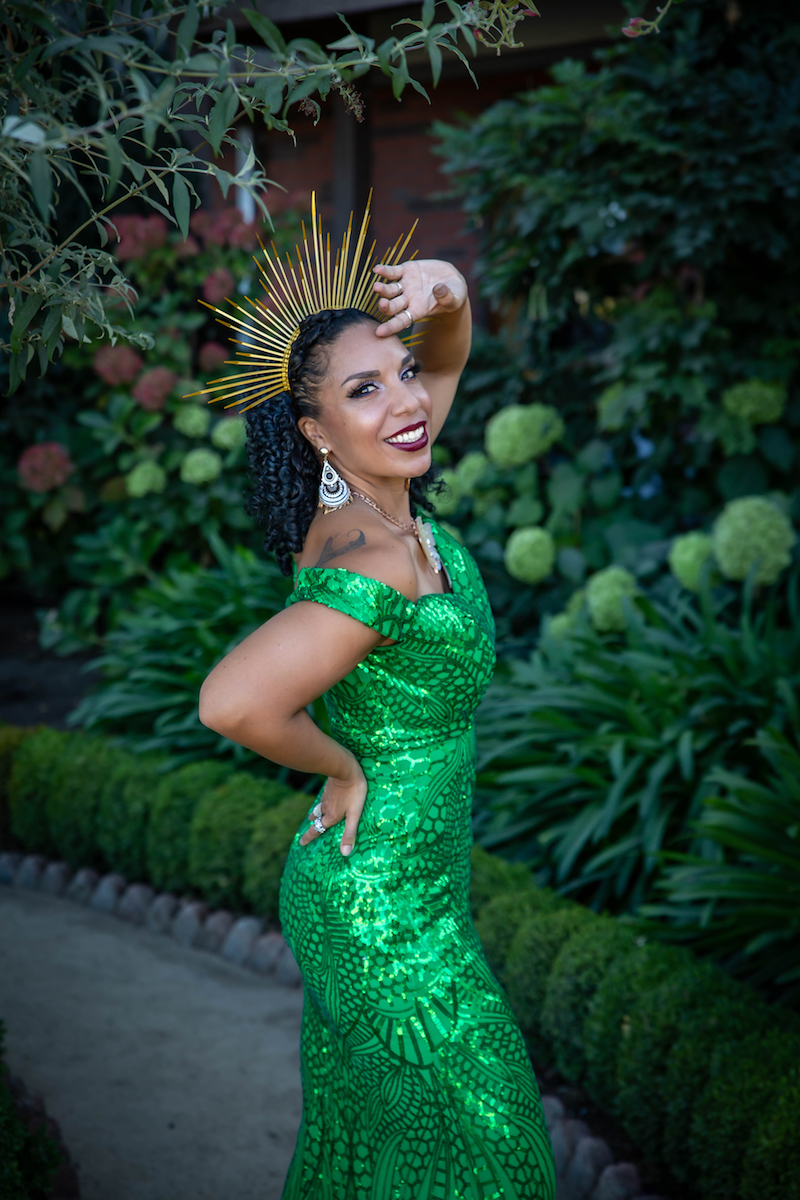 Sun September 12, 2021
ARIEL MARIN: THE SOUNDS OF SADE
Doors: 6:30pm Show: 7:00pm
VIP M&G 6:00PM DOORS 6:30PM SHOW 7:00PM
Join us LIVE at Yoshi's for another wonderful episode of Bay Area's A-List Summer Concert Series featuring the The Sultry Sounds of Sade & More by Ariel Marin
Presented by Mark Elliott & The A-List Musiq Circle. Your Bay Area's Who's Who Entertainment Network.
This is NO ORDINARY concert!!! Ariel Marin's soulful tribute to Sade will take you on an enchanting journey back to the sultry vibes of the DIAMOND LIFE album, the rhythmic grooves of LOVE DELUXE, and much more. Ariel's infectious energy & stage presence will bring out the SMOOTH OPERATOR in you as you snap your fingers, sing along, and groove to your favorite songs performed by this 4 octave vocalist.
The Ariel Marin Band, directed by Platinum Producer & Music Director, James "Jae E" Earley, are an award-winning multi-genre package with 30 plus years of combined performance experience between them. Ariel will also be introducing material from her forthcoming CD "Peculiar People" and other top 40 classics.....they can do it all!!! When it comes to Rock, Pop, Country, R&B, Motown, Gospel, & Jazz, they got it covered!!!
Miss Marin is a refreshingly eclectic inspirational singer with an angelic voice. Having grown up in the San Francisco Bay Area, she's been exposed to a melting pot of cultures. As a result, her unique music is heavily influenced by a multitude of styles. Her Mother, having been a professional rock singer, Ariel spent much of her childhood around recording artists including the Dinosaurs, Tony Saunders, Arlo Guthrie, and the Grateful Dead. She's performed with various artists including The Jerry Garcia Foundation, Hot Tuna, Greg Winser, Waynard Scheller and Rainbow Full of Sound, Emi Sunshine, Empress Meditation, Todd Dulaney, Brent Taylor, Chris Kuria, Judith Christie-Mccalister, JudahFest, C. L. Willis & V.O.T, and many more.
Purchase your tickets now, and GET READY FOR AN INCREDIBLE SHOW!!!
Visit: https://www.arielmarinmusic.com
SADE is one of the most successful British female artists in history, she is often recognised as an influence on contemporary & jazz Music. Her influence on music was recognised in the UK with an award of the OBE in 2002, and a CBE in the 2017 Birthday Honours.