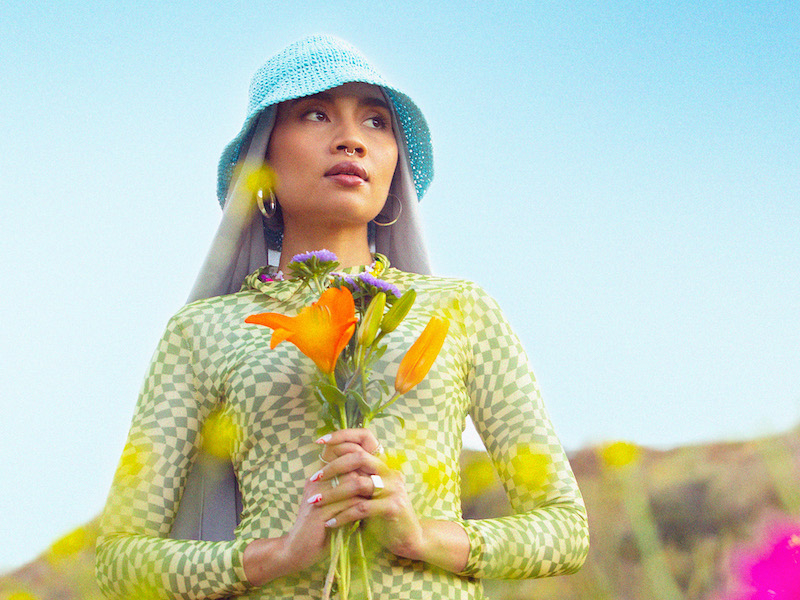 The R&B songstress returns for her November Tour
YUNA
November 9, 2022

Doors: 7:30 PM / Show: 8:00 PM

November 9, 2022

Doors: 9:45 PM / Show: 10:00 PM

November 10, 2022

Doors: 7:30 PM / Show: 8:00 PM

November 10, 2022

Doors: 9:45 PM / Show: 10:00 PM
There's a timeless groove to the sound of Yuna's music. Throughout her career, she has made soulful pop that contains Sade's sultriness, the flair of Aaliyah, and the sweetness of Brandy. There are clear forebears upon her art, but her story is so singular that it's hard to draw a line in the sand when it comes to Yuna's lineage in the urban pop spectrum.
The singer-songwriter was born in Kedah, Malaysia, and spent most of her life growing up in Kuala Lumpur. Yuna was raised a devout Muslim but within an assimilated and secular enough society that she was exposed to a great deal of pop culture. In fact, her earliest memories of music are being driven around by her father in his second-hand BMW listening to '80s pop icon Paula Abdul, German metal band Scorpions, and Swedish rock duo Roxette. As a kid, she was accustomed to transition, moving around the country to accommodate her father's work as a government servant. She was quiet and hard-working, well-behaved, and good at keeping herself company—a day-dreamer. "I always knew I wanted to do something in music," she says, "I just didn't know what or how."
It wasn't until Yuna was in her late teens that she began to write music, playing songs on her guitar, performing at local jazz clubs and bars. "That changed the game," she recalls. In the years before, music had become a vehicle for Yuna to learn the English language. She'd mimic songs on the radio, recording the ones she liked on her cassette deck. "I'd memorize the lyrics but didn't know what they meant," she says. So, she researched and earned a whole new vocabulary. It took a long time to find the right setting for her softer singing voice.
Her first concert as a kid was No Doubt, and watching Gwen Stefani on stage gave her a taste for the idea of being in a band and having fun with music ("To be in a band? Hell yes!"). That day in her room, something shifted. She went straight to her computer, sat down, started playing guitar, and wrote her first love song. By the age of 19, she put together her own band with a guitarist, bassist, and drummer to perform locally.
Her interest in tech morphed itself into an early interest in social media, and Yuna explored MySpace and Live Journal to share the music she'd make DIY. From here she created an artist page and slowly started building an audience, gleaning a large fanbase and millions of views. At the time, she was studying law at university, a decision she made, because it didn't seem like a music career was viable for her. She never had her heart entirely in the degree. While at college, she had started to earn real money for her English language music and had a huge Malay hit at home. She was offered opportunities overseas, so when LA-based management company Indie-Pop came calling, she took the meeting.
Via her previous albums, Yuna has built her palette of melodic, uplifting soul. Her third album Chapters in 2016 was something of a breakthrough, featuring production from Fisticuffs and features with Usher ("Crush") and Jhene Aiko. They were formative and exciting experiences, but she's flexing her collaborative muscles even more now. On her fourth album Rouge, the list of features is mouthwateringly impressive with appearances by Tyler, The Creator, Little Simz, Kyle, G-Eazy, Jay Park and Masego.
Crucially Yuna has never had to compromise her identity, style or vision. "I'm a Muslim singer-songwriter, but I never saw myself as that," she offers. "That label became more obvious to me as I moved to LA. 80% of the population is Muslim in Malaysia like me, and we make music and I wear the hijab. It was really cool that everyone I met supported the fact that I do my own thing and don't sacrifice my identity for the music."
In 2022, Yuna splits her time between Kuala Lumpur and Los Angeles. Newly independent (she was previously with Verve/Universal), Yuna has been steadily working on new music during quarantine. In March 2022, she released her latest EP, Y1 with "Pantone 17 13 30" as the lead single. It is one of five EP releases that will complete her 5th studio album Y5 out in November.
She lists recent inspirations in Post Malone, H.E.R., and Anderson Paak. "I've done this for ten years and I still feel like I surprise people," she laughs. "It's fun because I get to educate people and I don't feel a pressure to be a certain way. People have to understand that I'm different. Above everything I'm just a normal human being who loves making music, who believes in something. I don't feel like I need to conform. I need to be my own person."