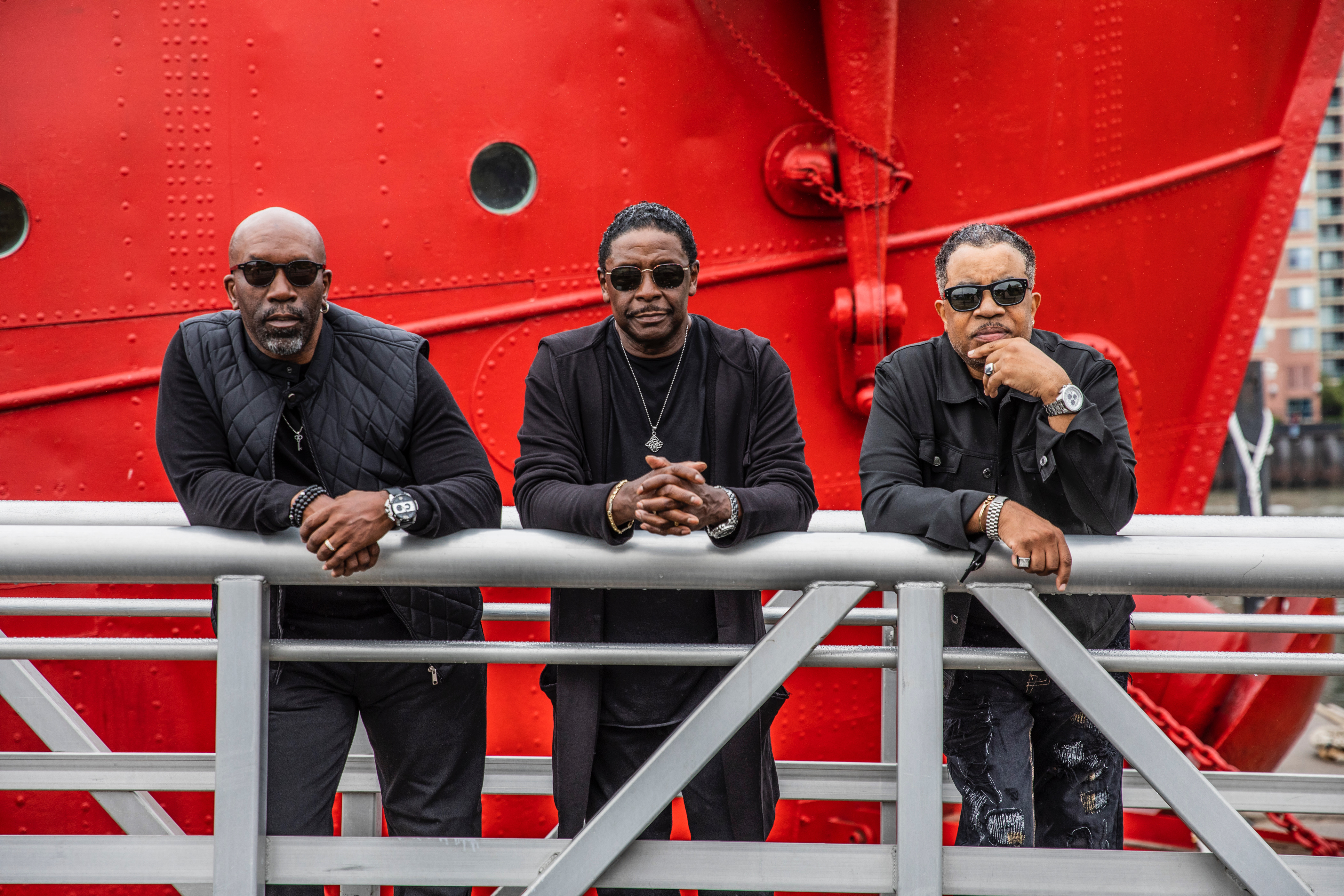 Classic R&B vocal group
THE MANHATTANS FEATURING GERALD ALSTON
March 12, 2022

Doors: 7:00 PM / Show: 7:30 PM

March 12, 2022

Doors: 9:15 PM / Show: 9:30 PM
The Manhattans were one of those classic R&B vocal groups who manage to achieve incredible career longevity by adapting their style to fit changing times. Formed in the '60s as a doo wop-influenced R&B quintet, the Manhattans reinvented themselves as sweet smooth soul balladeers during the '70s. In doing so, they somehow overcame the death of lead singer George Smith, and with new frontman Gerald Alston became more popular than they'd ever been, landing an across-the-board number one hit in 1976 with "Kiss and Say Goodbye." Under the leadership of Winfred "Blue" Lovett (who also composed some of the group's biggest hits), the Manhattans survived as a viable chart act well into the '80s, over two decades after their formation. The Manhattans got together not in their namesake location, but in nearby Jersey City, NJ, in 1962. The group was centered around lead singer George "Smitty" Smith and bass (and sometime lead) vocalist Winfred "Blue" Lovett; the other original members were Kenny Kelley, Richard Taylor, and Edward "Sonny" Bivins, the latter of whom sometimes co-wrote material with accomplished songwriter Lovett. In 1964, the Manhattans signed with the Newark-based Carnival label and teamed up with producer Joe Evans; they scored their first hit in early 1965 with "I Wanna Be (Your Everything)," a number 12 R&B hit that established their way with a ballad right from the beginning. It was the first of eight singles for Carnival, a string that continued up through 1967. None were huge hits, but nearly all of them reached the Top 30 on the R&B charts, and are still prized by collectors of vocal-group soul for their aching harmonies, Smith's intense leads, and lack of concession to mainstream pop audiences. In 1969, the Manhattans signed on with DeLuxe and issued several singles over the course of 1970. Unfortunately, Smith fell ill that year, and the group hired Phil Terrell as a temporary fill-in. Sadly, Smith passed away in 1971; he was replaced on lead vocals by Gerald Alston, who brought a smoother, more pop-friendly sound to the group. That quality soon became apparent when the Lovett-penned "One Life to Live" zoomed into the R&B Top Five in late 1972, giving the Manhattans their first major hit. The following year, they left DeLuxe for Columbia, where their debut single, "There's No Me Without You" (written by Sonny Bivins), equaled the R&B chart peak of "One Life to Live" by reaching number three. Initially working with producer Bobby Martin, the Manhattans' records now fell into line with the sweet, string-laden sound of contemporary '70s soul.
The Manhattans hit the R&B Top Ten again in 1974 with "Don't Take Your Love" and 1975 with "Hurt," but their biggest success was still to come. In early 1975, the Manhattans had recorded a Blue Lovett composition called "Kiss and Say Goodbye," which was released as a single almost a full year later. It became the second platinum single in history (after Johnnie Taylor's "Disco Lady") and their first number one hit in the spring of 1976, not just on the R&B charts, but the pop side as well -- a remarkable feat, considering that they'd never had a single peak higher than number 37 on that survey. While it proved difficult to match the crossover success of "Kiss and Say Goodbye," the Manhattans reeled off a string of Top Ten R&B hits -- "I Kinda Miss You," "It Feels So Good to Be Loved So Bad," "We Never Danced to a Love Song," and "Am I Losing You" -- that lasted into early 1978 and made them staples on the newly emerging quiet storm radio format. Their momentum slowed over the next couple of years, but they came back strong in 1980 with "Shining Star" -- not a cover of the Earth, Wind & Fire hit, but a co-write by their new producer Leo Graham. "Shining Star" reached the Top Five on both the pop and R&B charts, went gold, and won a Grammy -- overall, not a bad haul. The Manhattans' last major hit came with 1983's "Crazy," which put them in the R&B Top Five for the final time; they bade farewell to the Top 40 in 1985 with a cover of Sam Cooke's "You Send Me." That year Richard Taylor left the group, which carried on as a quartet for a few years; Taylor passed away in December 1987.
Gerald Alston signed with Motown as a solo artist in 1988, upon which point the group finally parted ways with Columbia and recorded an album for the small Valley Vue label before disbanding.
Alston and Lovett reunited in 1993; with new members Troy May and David Tyson, they toured regularly into the new millennium, with the occasional recording appearing on a small label. ~ Steve Huey, All Music Guide