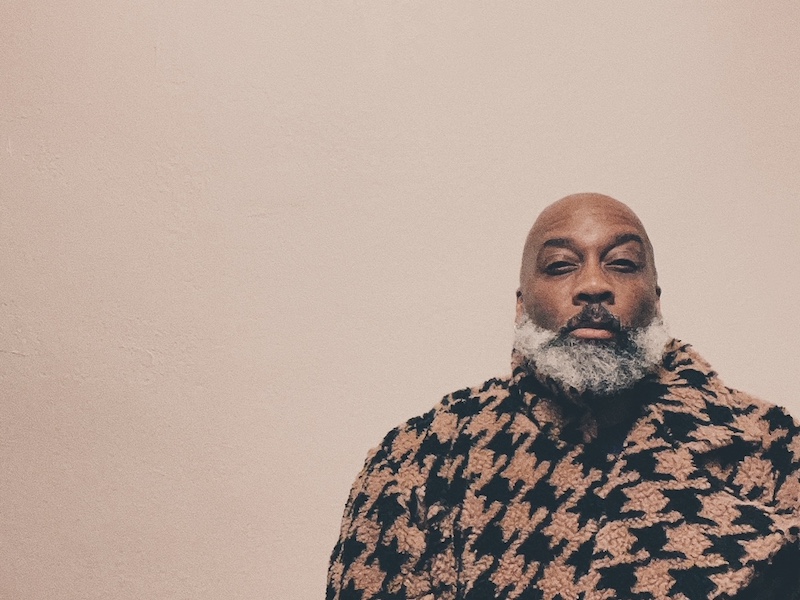 Simultaneously retro and fresh the way neo-soul was intended
RAHSAAN PATTERSON
February 24, 2023

Doors: 7:30PM / Show: 8:00PM

February 24, 2023

Doors: 9:45PM / Show: 10:00PM
R&B goddess Chaka Khan has sung his praises. He has been co-billed with Earth Wind & Fire, Lalah Hathaway and Fantasia. His songs have been recorded by Brandy and Van Hunt and he has collaborated with many of the greatest female voices of his generation including Faith Evans, Ledisi, Jody Watley and Rachelle Ferrell.
Authenticity has always been at the forefront of Rahsaan Patterson's artistry. One need only look at the personal interactions he shares with his fans on social media to understand the deep connections he has forged with them throughout the years. From his eponymously titled debut in 1997 to his latest studio albums, HEROES & GODS (2017) and it's dancefloor offspring HEROES & GODS 2.0 (REIMAGINED) (2021), Rahsaan's adventurous musical palette, which fuses the worlds of R&B, funk, jazz, gospel and electronica, has continuously kept his fans on the edge of their seats.
The handsome, charismatic, witty and introspective singer/songwriter is on the eve of his 37th anniversary in the entertainment industry. It has been some journey since he first landed in the national spotlight at age 10 alongside Fergie and Mario Lopez on the Disney show Kids Incorporated. One of the things that has endeared Rahsaan to critics and fans alike is his instantly recognizable voice that in its most natural state is flawless. His wide-ranging honey- toned and velvety smooth vocals, coupled with his unrivaled agility and his superb songwriting craftsmanship make him a standout in an era of here today-gone tomorrow artists.
With his live performances, Rahsaan makes his boldest statement. They are a testament to his staying power as a relevant artist whose music has not only grown with him but with his evolving fan base. "I have always felt my path is my path and when everything is aligned that is when it will be my time to shine brighter." His shows are confirmation to the fact that Rahsaan Patterson's time is now.