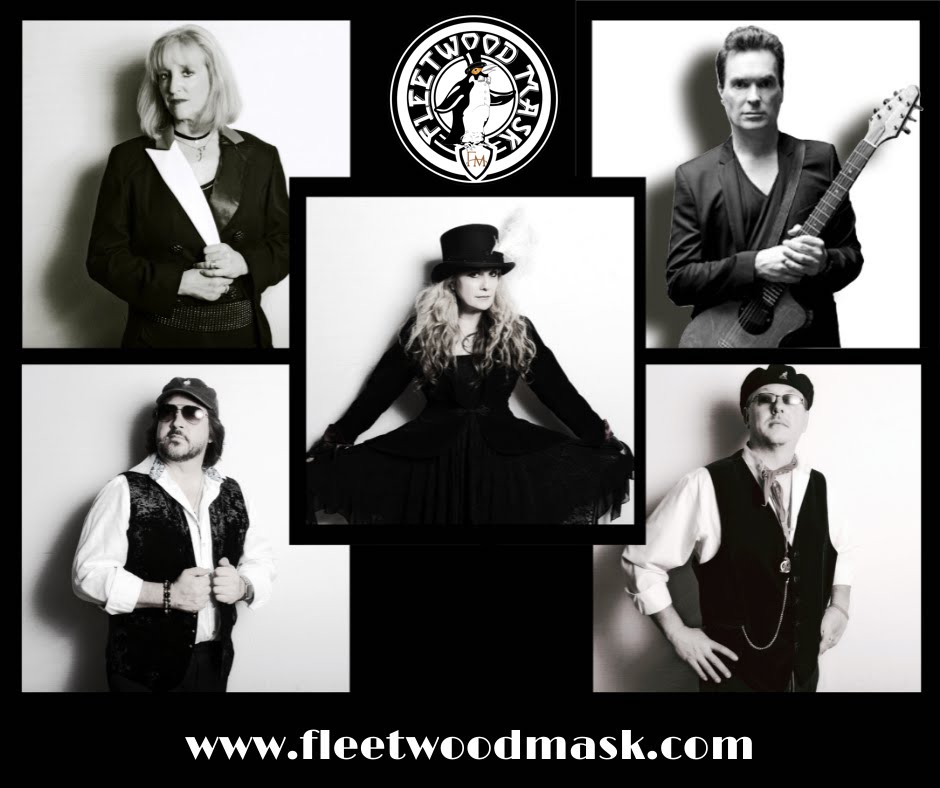 Endorsed by Fleetwood Mac founding member Mick Fleetwood
FLEETWOOD MASK
March 11, 2022

Doors: 7:30 PM / Show: 8:00 PM

March 11, 2022

Doors: 9:45 PM / Show: 10:00 PM
Fleetwood Mask is humbled and honored to have the endorsement of Fleetwood Mac founding member and drummer, Mick Fleetwood who says, "I'm proud to know the music of Fleetwood Mac is in good hands indeed..."
Fleetwood Mask's five members go to incredible lengths to ensure the band uses the correct era- specific authentic equipment, stage image, and character style, brining audiences nationwide a truly authentic concert experience.
Fleetwood Mask is:
Don Oberempt as Mick Fleetwood
Paul Jones as John McVie
Barbara Martin as Christine McVie
Claudette Rodrigues as Stevie Nicks
Christopher Zerbe as Lindsey Buckingham
Fleetwood Mask performs all of the band's greatest hits, a few of the band's older songs, some fan-favorite deep cuts, and singles from each of the three singer's solo careers. There truly is something for everyone at a Fleetwood Mask concert and multiple generations of fans are seen at each show.