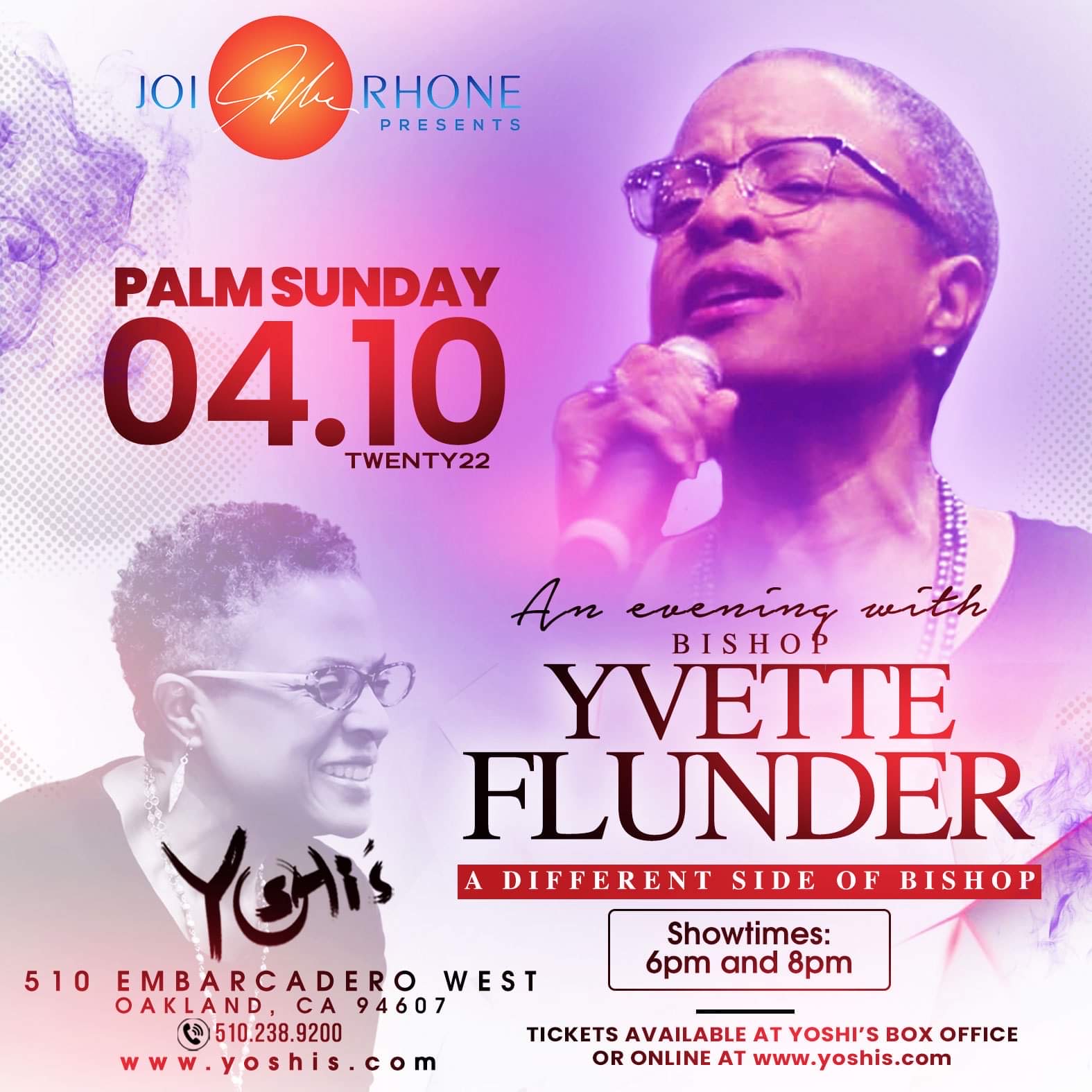 World renowned gospel music artist
A DIFFERENT SIDE OF BISHOP W/ BISHOP YVETTE FLUNDER
April 10, 2022

Doors: 5:30 PM / Show: 6:00 PM
Bishop Yvette Flunder is a world-renowned gospel music artist who traveled, performed, and recorded with Walter Hawkins and the Family, the Love Center Choir and is the voice known for "Thank You Lord" and "Special Gift". Her other gospel music recordings include "There's Power", with the City of Refuge Praise Ensemble, "We Won't Be Silent Anymore" with The Fellowship Mass Choir, and "How Sweet the Sound", with the Grammy Award winning Chanticleer.
Bishop Yvette Flunder is also a native San Franciscan and 3rd generation preacher with roots in the Church of God in Christ. Bishop Flunder has successfully united the message of the gospel with social justice ministry and action for over 30 years. This call to blend proclamation, worship, service, and advocacy on behalf of the most marginalized in church and society gave birth to City of Refuge UCC, which Bishop Flunder founded in 1991 and continues to be a growing and thriving congregation in East Oakland.
"A Different Side of Bishop" will feature Bishop with a live band with music that she loves from all genres – another side of Bishop! This is not an evening to be missed on Palm Sunday!