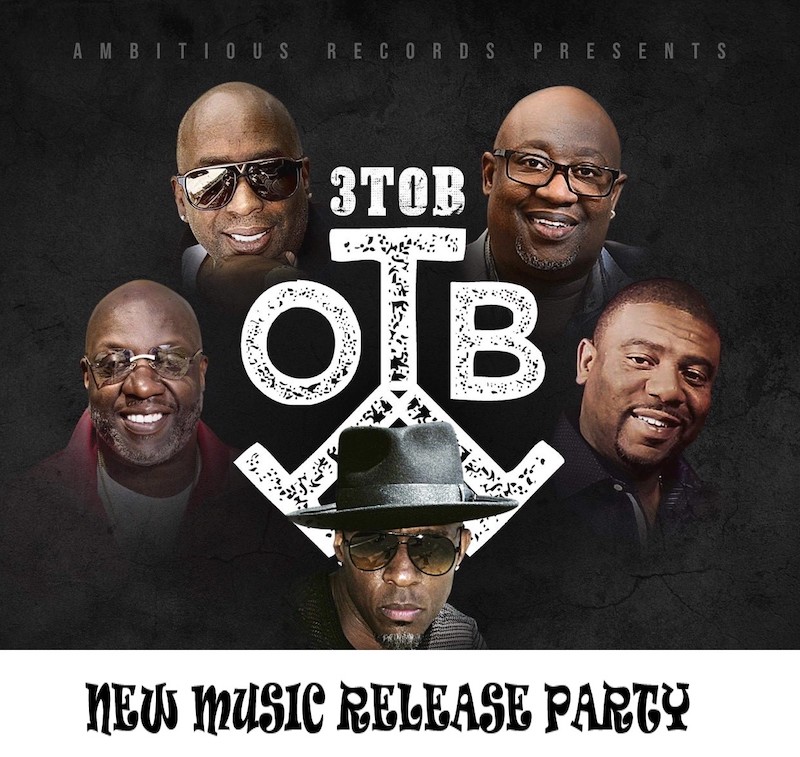 Elijah Baker, Jubu Smith, Carl Wheeler, Antron Haile & Amar Khalil
3TOB HOLIDAY RELEASE PARTY
December 26, 2022

Doors: 7:30PM / Show: 8:00PM

December 26, 2022

Doors: 9:45PM / Show: 10:00PM
Second show added by popular demand!
Join us for Bay Area's most anticipated new music release party & debut of 3TOB, the seasoned musicians feat: Elijah Baker, Jubu Smith, Carl Wheeler, Amar Khalil and Antron Haile, performing original music from their new CD "TRADING PLACES" written and produced by Oakland's native sons of gospel, funk & soul.
Presented by Elijah Baker, Ambitious Records, 3TOB Music & Entertainment, and Mark Elliott of The A-List Musiq Circle- Your Bay Area's Who's Who Entertainment Network.
The group consists of Elijah Baker, Jubu Smith, Carl Wheeler, Amar Khalil and Antron Haile. There is new music, and the band members are back with two brand new singles "Show and Prove", "Golden Time of Day" featuring Dave Hollister, "This Christmas", "Trading Places" and "Never Give You Up"! The group looks forward to giving back to the fans and getting back to their first love which is making and producing good authentic music. Trading Places and Never Give You up can be downloaded from all music digital outlets. We will see you on a stage this holiday season